Back to Events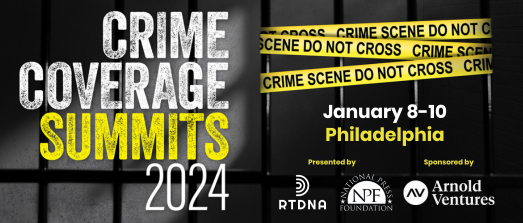 Crime Coverage Summit: Philadelphia
Beyond 'If It Bleeds, It Leads': Collaboratively Building Better Coverage
Monday, January 8, 2024
to Wednesday, January 10, 2024
* Registration open until 12/29/23 at 11:59 PM (EST)
Event Details
The 2024 Crime Coverage Summit: Philadelphia will gather broadcast news leaders and journalists to think critically and work collaboratively to address crime coverage in TV news. This education and training opportunity from RTDNA and the National Press Foundation is designed to help journalists build on successful crime coverage tactics in their newsrooms and throughout the industry.
We'll examine coverage of race and juveniles, gun violence, dealing with police, mental health in your newsroom and more, mixing in training from experts with peer-to-peer sharing and collaboration.
The 2024 Crime Coverage Summit: Philadelphia will be held Jan. 8-10 at the Kimpton Hotel Palomar Philadelphia. Registration is just $25, and travel scholarships, supported by a sponsorship from Arnold Ventures and administered by RTDNA, are available. Capacity for both registration and scholarships is limited.
RTDNA and NPF are solely responsible for summit programming.
The 2024 Crime Coverage Summits build off the success of the 2023 Summit, which drew rave reviews. When asked on a scale of 1-10 if they would recommend this event in the future, attendees gave the 2023 Crime Coverage Summit an average score of 9.48. In a column for TVNewsCheck, Emily Barr wrote "summits like this one have the power to effect real change."
Barr said she had been thinking a lot about the way TV news covers crime and suggested there must be a better way. "Thanks to the National Press Foundation, the Radio Television Digital News Association and Arnold Ventures, I believe a new path is being forged."
We hope you will join us on that journey!
---
Tentative Schedule
Subject to Change
Monday, Jan. 8
6:30 - 8 p.m. // Welcome Happy Hour
---
Tuesday, Jan. 9
8:30 - 9:30 a.m. // Breakfast & Keynote Address
Rachel Rossi, Director, Access to Justice Office, U.S. Department of Justice
9:45 - 10:45 a.m. // Dealing with Police
Gabriel Escobar, Editor and Senior Vice President, Philadelphia Inquirer; Kristen Johanson, Crime and Justice Reporter, KYW Newsradio
10:55 - 11:55 a.m. // Collaborate: Dealing with Police
12 - 1:30 p.m. // Lunch & Fireside Chat with Law Enforcement Officials
Chuck Wexler, Executive Director, Police Executive Research Forum;
Charles Ramsey, former Commissioner, Philadelphia Police Department
Larry Krasner, District Attorney of Philadelphia
Cathy Milhoan, Assistant Director, FBI's Office of Public Affairs
1:45 - 2:45 p.m. // Covering Race
Gary Fields, National Editor/Reporter, The Associated Press
Cassie Owens, News Voices: Philadelphia Program Manager
3 - 4 p.m. // Coverage of Juveniles
Bianca van Heydoorn, Executive Director, Youth Sentencing & Reentry Project
4:15 - 5:15 p.m. // Collaborate: Race and Juvenile Justice Coverage
---
Wednesday, Jan. 10
8:30 - 9:30 a.m. // Breakfast & Documentary
9:45 - 10:45 a.m. // Gun Violence
Yvonne Latty, Director of the Logan Center for Urban Investigative Reporting at Temple University;
Jessica Beard, Research Director, Philadelphia Center for Gun Violence Reporting;
Oronde McLain, Newsroom Liaison, PCGVR;
Jim MacMillan, Founder and Director, PCGVR
11 a.m. - 12 p.m. // Collaborate: Gun Violence
12 - 1 p.m. // Lunch & Mental Health in Your Newsroom
Gretchen Schmelzer, Senior Associate, Teleos Leadership Institute
1 - 1:30 p.m. // Closing
For More Information: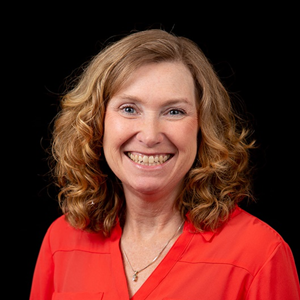 Chris Vachon
Director of Partnerships
Radio Television Digital News Association
(317)371-6780
Scholarships
A limited number of travel scholarships are available for participants who need assistance with the cost of their flight/hotel. Scholarships are funded by a sponsorship from Arnold Ventures and administered by RTDNA.
---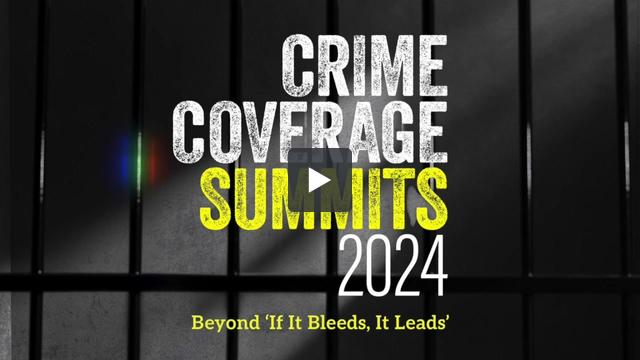 ---
Presented By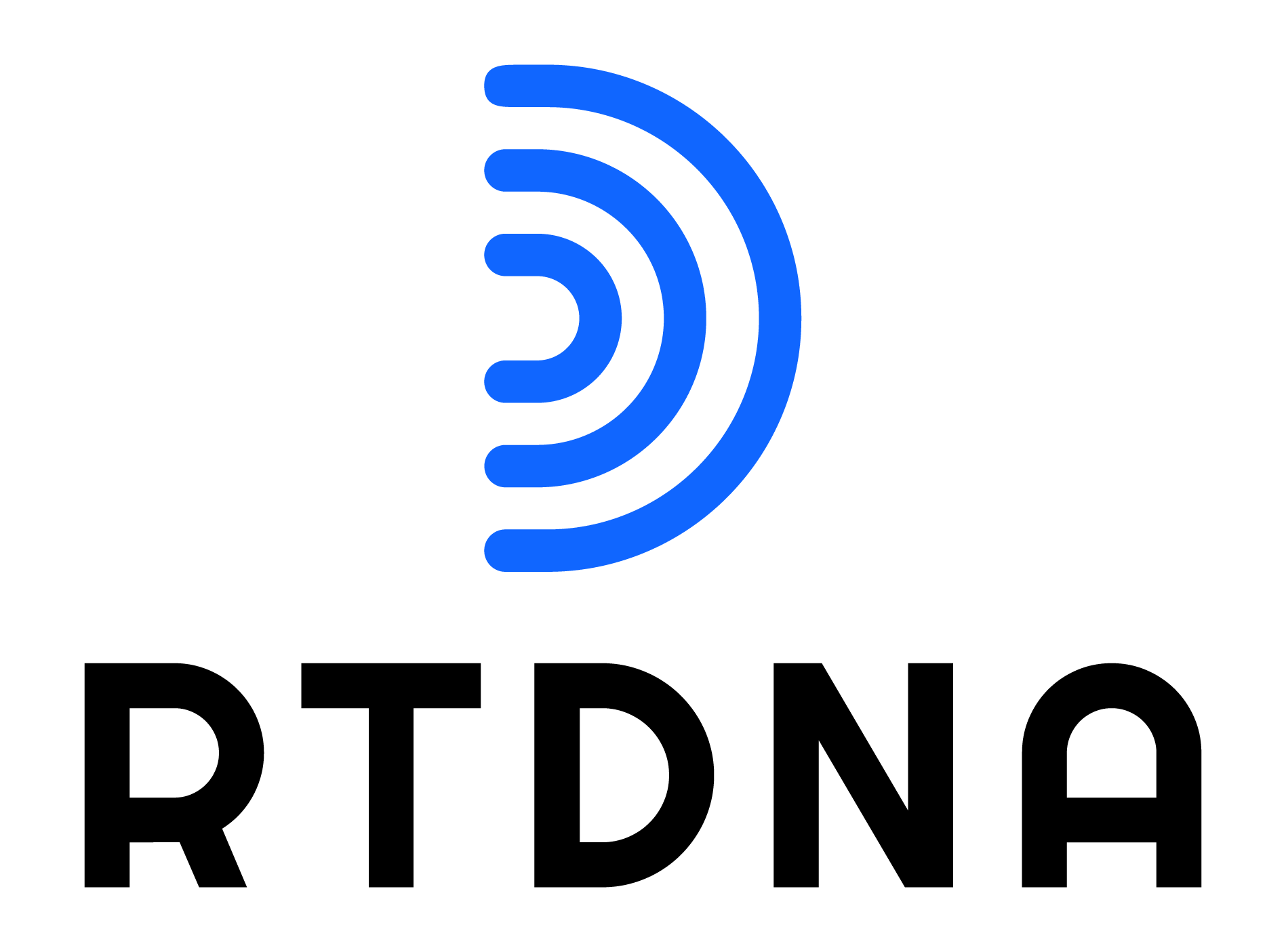 ---
Sponsored By