RIAS Berlin Commission
RTDNA is proud to partner with the RIAS Berlin Commission on fellowship programs in Germany for broadcast and digital news gatherers working in the United States. The RIAS Program also includes opportunities to host a visiting German RIAS fellow in your American newsroom each Spring and Fall.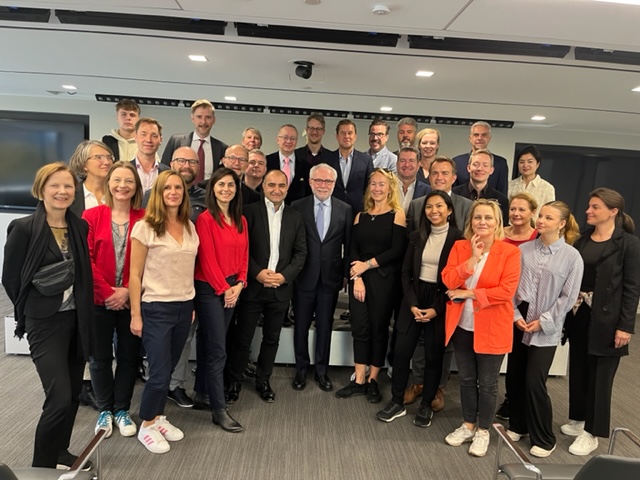 Today, more than ever, what's happening overseas has an impact not just in the United States, but in your region and community. Regardless of market size, today's journalist needs to understand and be able to communicate global issues to their audience.
As Europe's largest country, Germany is a major player in the evolutionary changes going on across the continent. With internal political shifts and external realities such as the enlargement of both NATO and the European Union, understanding Germany and Europe is more relevant today than in years. Diplomatically, Germany has sought to lead Europe on many issues, and has even sent peacekeeping forces abroad as part of recent multi-lateral efforts.
And with Berlin restored as the capital of Germany, journalists, politicians and social leaders are drawn to this cosmopolitan magnet. Germany's reach into American business is felt in many communities throughout the United States, creating even more connections between our countries, particularly in the automotive, technological and pharmaceutical sectors.
Since 1993 the RTDNF has co-sponsored and administered exchange programs to give journalists the opportunity to learn directly about Germany's culture, politics and practice of journalism.
---
The Exchange Program
Are you an American radio, television or online journalist working for a local station, regional cable channel or national network, interested in learning more about German media, politics and society? Are you intrigued by transatlantic relations, and how it impacts your life, and your reporting? If so you may qualify for one of our seven day RIAS study programs in Germany.
Each spring and fall we conduct programs that traverse Germany, providing American broadcast journalists with an opportunity to be inside German studios, political power centers, and factories. Our program regularly visits cities such as: Berlin, the renewed capital of Germany; western German cities such as Frankfurt, Hamburg, and Stuttgart; eastern cities such as Leipzig, Potsdam and Dresden; as well as Brussels, home of NATO and the European Union.
Since 1993 more than 1000 broadcast journalists from the United States and Germany have participated in this unique transatlantic exchange. Through the program, our Fellows have built bridges of understanding, both professionally and personally, with colleagues from across the ocean. Our alumni have also gone on to positions as international correspondents, anchors, news directors, and editors, and have also been accepted to longer term fellowship programs in Germany and across the globe.
Each standard study program is two weeks in length and may be extended for up to seven additional days to pursue an individual research project, file stories for your station, or serve a fellowship at a German radio or television station.
All primary expenses (transportation and accommodations) are provided by the program, as are most meals. Expenses are also covered for fellows electing to participate in an extension period. Accepted fellows must be RTDNA members.
---
RIAS Media Awards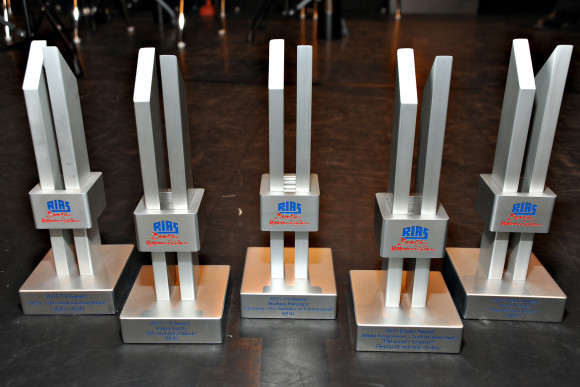 The RIAS Media Prize is intended to help strengthen the diversity of transatlantic dialogue and to deepen interest in German-American relations. Germany and the USA are each facing new directions in many respects, both internally and externally. Committed, independent journalism can contribute a great deal to mutual understanding of and between countries as well as to an open social discourse about values and goals. The contributions submitted should go beyond daily and routine reporting, should process information and describe social reality in a remarkable way, and promote dialogue on similarities and differences in transatlantic relations.
Ideally, contributions worth consideration should: stand out thematically and/or in their execution; take on new questions in a creative way; critically examine and make the diversity of social reality clear; contain interesting suggestions for transatlantic debate; encourage reflection on problems and solutions; question clichés about Germans and/or Americans; describe trends in everyday life that are of general interest; contribute in a special way to mutual curiosity and understanding; be suitable to strengthen democratic and societal values.
Awards are presented in Radio, TV and Digital Media. In order to qualify, a report must have been on a German topic aired domestically in the U.S. or on a U.S. topic aired in Germany, or be another local, national or international story of mutual interest, be it on politics, economics, security, social issues, culture or current events and developments.