RTDNA Foundation
The RTDNA Foundation is an educational foundation created to help RTDNA members build a better journalism future.

---
The RTDNA Foundation, a 501 (c) 3 educational foundation, was created to help RTDNA members embody and uphold the standards of ethical journalism and promote leadership in the newsroom. The RTDNA Foundation offers the broadcast and digital news community professional development opportunities, an open forum for the discussion of ethics, assistance with the development of leadership skills, support of First Amendment issues and the exchange of ideas and perspectives from broadcast and digital journalists worldwide. The Foundation also provides scholarships and fellowships to aspiring and early career broadcast and digital journalists.
The Foundation provides training programs, seminars, scholarship support and research in areas of critical concern to broadcast and digital news professionals and their audience. As the educational arm of the Radio Television Digital News Association, the RTDNA Foundation offers professional development opportunities for working and aspiring journalists and journalism educators. The Foundation's primary objectives include:
Promoting discussion of ethics and integrity in news coverage
Developing leadership skills among news professionals and sound management practices in news organizations
Encouraging diversity in news organizations and in news coverage
Assessing the impact of technological change on the news industry
Fostering exchanges of ideas and perspectives at the local, national and international levels
Supporting U.S. First Amendment rights, worldwide press freedom and the public's right to know
The RTDNA Foundation was founded by Colonel Barney Oldfield, whose long and impressive career included a stint as a Hollywood studio publicist, WWII Army and post-war Air Force public relations officer, author, lecturer, businessman and philanthropist who founded over 40 private foundations including the RTDNA Foundation.
---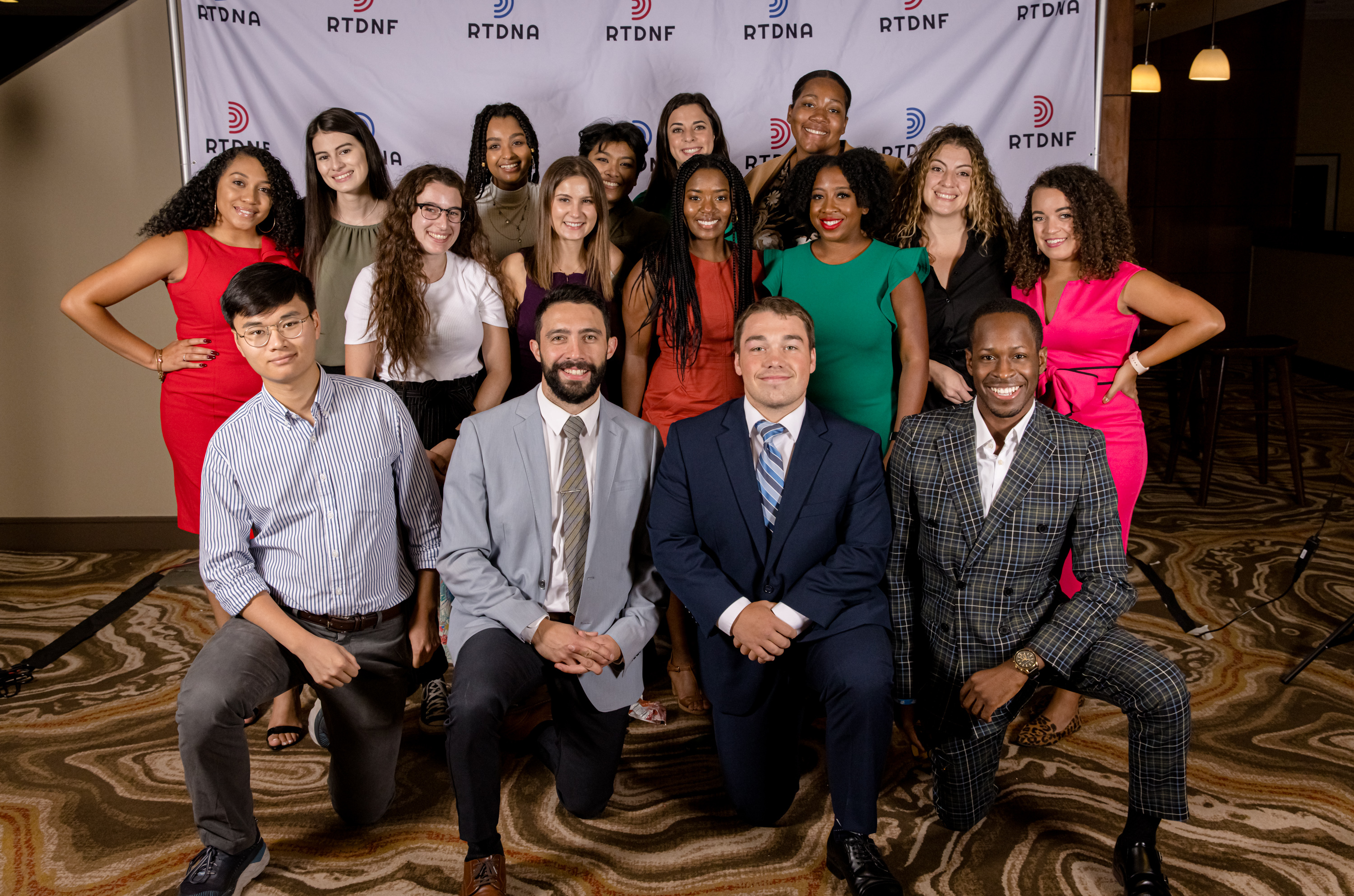 Since 1970, the RTDNA Foundation has awarded more than $1 million in scholarships and fellowships to more than 500 young journalists.
---