Back to Events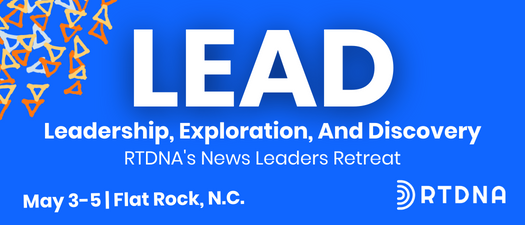 2023 LEAD: Leadership, Exploration, And Discovery
A leadership retreat for established and forward-thinking newsroom managers
Wednesday, May 3, 2023
at
3:00 PM (EDT)
to Friday, May 5, 2023 at 11:00 AM (EDT)
Event Details
LEAD: Leadership, Exploration, And Discovery assembles some of the most talented leaders in broadcast and digital journalism who are dedicated to continuing their leadership journey. This mountain retreat will bring together forward-thinking news leaders, help them enhance their management skills and challenge them to think critically about the future of the profession. Each participant will return to their newsroom with new tools to address challenges and support their teams even more effectively.
LEAD is designed for established new leaders who have spent several years in management positions.
LEAD is an immersive, and shared, experience. From the moment you walk in until the moment you leave, the group will dine together, discover together, work together and learn together. Be prepared for moving conversations and challenging exercises that will help you think critically about your leadership skills, journalism and your place in it. When you leave, you will have a better understanding of leadership tactics, traits and skills — and a new team of peers who will help you for the rest of your career.

Participant Expectations
LEAD brings together established and forward-thinking newsroom managers to fine-tune their leadership skills. Be prepared to think critically about your leadership style, your relationship with your team, the culture you've created in your newsroom and more. You will be challenged. You will challenge others. If you are looking for lectures and panel discussions, you're in the wrong place.
Important Things to Know
We'll be at a mountain resort and food options will be limited at some points during the event, so we might not be able to accommodate all dietary restrictions.
The inn is historic, so it might not have some modern luxuries that might exist at urban hotels. The hotel rooms and our meeting spaces are spread among four floors and there is no elevator. We'll also be walking about 100 yards to the restaurant next door for our meals.
Only one individual from each organization may attend except in special circumstances.
Attire should be comfortable. We aren't trying to impress each other and there will be time for wandering the property and relaxing.
Expectations & Commitment
Arriving into Asheville Regional Airport no later than 3:00 p.m. Wednesday and departing no earlier than 2:00 p.m. Friday.
Leaving the rest of the world behind and being fully present from the time you land in Asheville until you depart.
Completing all the thought leadership and engagement pre-work.
Coming as yourself, actively participating in all activities, and being fully immersed in the experience. This may mean being comfortable getting uncomfortable.
Being mindful that any discussions, ideas, and/or information shared at any point during the weekend may not be used for personal or individual organizational gain.
For More Information: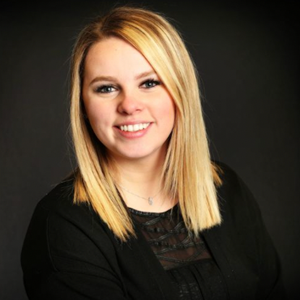 Christen DeBard
Director of Events and Education
Radio Television Digital News Association
(202)221-4279
Cost
$899
Cost includes tuition, lodging and meals.
Participants are responsible for their own travel to North Carolina, though ground transportation between the resort and Asheville Regional Airport can be arranged for an additional $50.
Timeline
March 31, 2023: Applications Due
April 7, 2023: Participant Notifications
May 3, 2023: Arrival at Highland Lakes by 3 p.m.
May 5, 2023: Departure from Highland Lake, 11 a.m.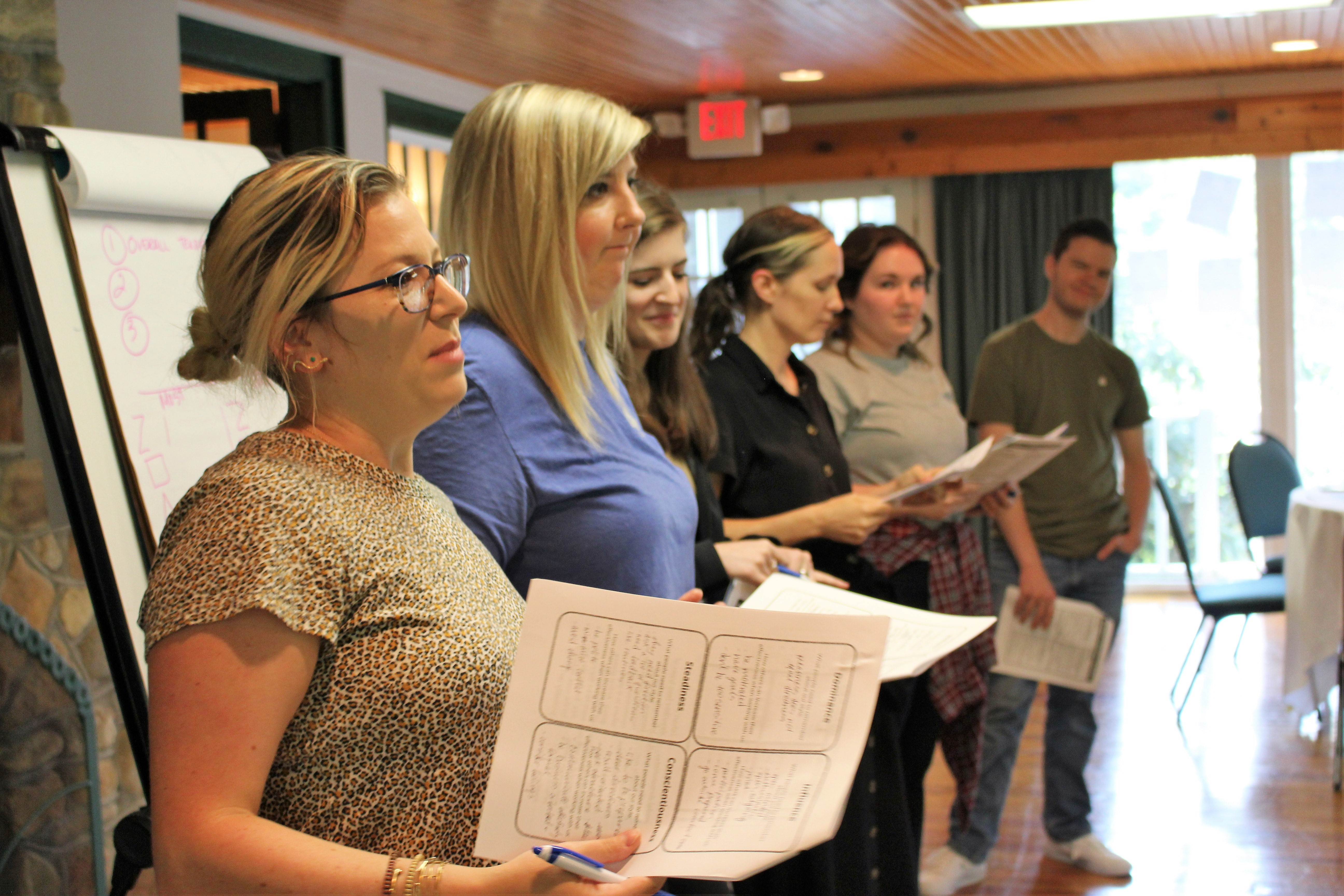 Program Components
Starting With You: A Sensory Introduction
In lieu of a traditional opening icebreaker/reception, we will each share who we are by using one of our senses (sight, taste, hearing - your choice!) — whether that is a song, a taste, a sip, a piece of art — anything that gives your peers a sliver of who you are in a way that others can experience.
Leadership Fundamentals: The Good, The Bad & The Ugly
We'll come together for some brainstorming around leadership: what makes the best leaders (and the worst!), how leadership needs have changed (especially over the last few years) and everything in between. We'll also talk through some personal areas of struggle and select topics from our pre-work to focus on over the weekend.
Discovering You as a Leader
This morning will be a deep-dive into learning more about yourself (and others) as a leader through a DiSC Assessment. We'll explore some uncomfortable things about ourselves, learn how to better connect with others and find key areas where we need support from our teams.
Bring It: Working the Issues
As a group, we'll tackle our selected pre-work topics and have meaningful conversation around the greatest areas of need.
Mastermind Hot Seat
What if you had a group of really smart newsroom leaders as a sounding board to help you talk out an opportunity, obstacle, or career vision you are experiencing? Tonight you will!
Bringing It Back
A final session, focused on reflections from the prior day and goal-setting as individuals to prioritize, focus and tackle growth once you get back in the newsroom.