Back to Events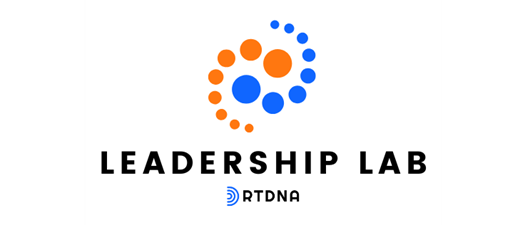 RTDNA Leadership Lab: Atlanta
Leadership at a local level
Wednesday, November 1, 2023
* Registration open until 10/25/23 at 11:59 PM (EST)
Event Details
Join RTDNA for a one-day event focused on the leadership skills you need to tackle recruitment and retention in your newsroom, to show up as a more productive and authentic leader from wherever you are, and to lead in a culture that benefits employees and the communities you serve.
As an added bonus, mingle with other journalists to celebrate (and commiserate) and meet with journalism students interested in their future career plans. Our Leadership Lab is designed to give you learning, inspiration and networking packed into one day.
Schedule
8:30 - 9:30 a.m. // Opening Keynote: Burning Up the Burnout
9:45 - 11:45 a.m. // Breakouts
12:00 - 1:30 p.m. // Lunch (Included)
1:45 - 3:45 p.m. // Breakouts
4:00 - 4:15 p.m. // Closing Keynote: Taking it Home
4:30 - 5:30 p.m. // Connections Happy Hour
---
Keynote
We know you're tired and burnout is real. Hear from Gretchen Schmelzer, a licensed psychologist and trauma survivor who has worked for twenty-five years with the complex issues of trauma, integration and behavior change across every level of system from individuals, to groups, to large systems and countries. Learn more about the signs and symptoms, practical ways to address burnout within yourself and your staff and keys to better mental wellbeing across the board.
Breakouts
Creating an Innovative Newsroom Culture
Trainer: Kevin Benz
The newsroom has never enjoyed the reputation of being "a GREAT place to work!" Broadcast news is hard, demands long hours, tight deadlines, and the audience is unforgiving. Who wouldn't want to be part of that? While there's a lot of talk about "newsroom culture," there is very little deep knowledge about what it is let alone how to change it. We can help by first analyzing what "positive culture" is and then taking specific, pragmatic steps to make it happen. First, you must know where your newsroom is, then you must decide where you want the newsroom to be, and finally, execute. We'll give you specific ways to measure, define and change your culture. Building a newsroom that is positive, trusted and loyal. A place everyone wants to work and no one wants to leave.
Defining Your Leadership Style
Trainer: Tara Puckey
Every leader leads with a different style that is personal to who they are authentically and there's a place in every team for each type of leader. Dive in with an in-depth assessment to learn more about your own leadership style, exploring how others can best work with you and how you can find the support you need to be most successful. Learn more about the styles of others and how you can help them accomplish their goals and avoid conflict. You'll leave with the tools to enhance your own leadership skills and help other leaders succeed alongside you to build a cohesive team that allows newsrooms to thrive.
Connections Happy Hour
Mix and mingle with fellow Leadership Lab attendees as well as attendees of the ACP/CMA Fall Conference. These student journalists are looking for what's next when it comes to their journalism careers and are ready to chat with you. Spend time learning more from the next generation of journalists and the educators who support them as they get ready to head to newsrooms like yours.
For More Information:
Tara Puckey
MBA, CAE, CMP, DES
Executive Director
Radio Television Digital News Association
202.868.9443
Registration Rates
RTDNA Members: $79
Nonmembers: $99
Sponsored By

Special thanks to our partners at the Associated Collegiate Press and College Media Advisers for including RTDNA's Leadership Lab as part of their Fall Conference.