Act Now to Protect Press Freedom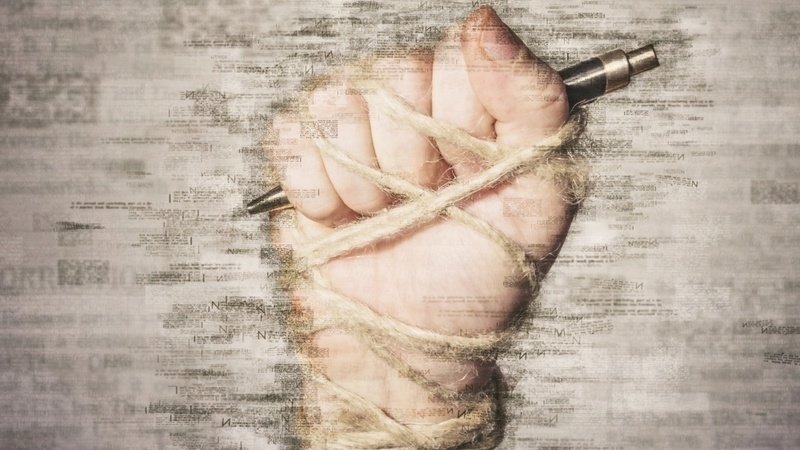 It's never been a more dangerous time to be a journalist in America. According to the U.S. Press Freedom Tracker, attacks on the media have increased by 1000%. Our members have reported increased threats and violent attacks and have taken extraordinary measures to keep their teams safe.

Journalists who once armed themselves with cameras, recorders and tough questions now gear up with gas masks, bulletproof vests and strong legal defense teams. Reporting is inextricably intertwined with getting harassed, pepper sprayed and arrested. When they are doing their job in the moments Americans need them most, they have a target on their backs.

This is journalism in America.

Journalists, while we respect your ability to work through and in any conditions because it is indeed the right thing to do on behalf of the people who call this country home, we also believe this is a sign democracy has hit a crisis point.

When seeking and reporting the truth comes at the cost of arrest or injury, it's time for our elected leaders to stand up and enact protections that keep journalists safe and the public informed.

RTDNA is actively advocating for Congress to re-introduce The Journalist Protection Act and introduce the Right to Record Police Act.

Through this continued harassment and mistreatment, Congress has done nothing. With but a few exceptions, the legislators elected by the people to protect them from infringement upon these exact freedoms have been silent. In recent years, the only meaningful attempts to publicly acknowledge the importance of press freedom were swept off the House floor in 2018 – without a sound.
Inaction is unacceptable. RTDNA will not allow Congress to remain silent any longer.

We need your help to move Congress to action on the Journalist Protection Act and Right to Record Police Act. We have created a petition urging the U.S. House of Representative and U.S. Senate to prioritize the passage of these two essential pieces of legislation.

This petition is a demand delivered to the U.S. government on behalf of thousands of responsible journalists:

Recognize that journalism is fundamental to our democracy by keeping those who do the work safe and ensuring nothing, not even police action, stands in the way of the truth.

All it takes to stand up for yourself, your fellow journalists and press freedom is a signature. Sign the petition today and let your voice be heard.