St. Louis Public Radio Reporter Wins RIAS Berlin Commission Award
Date posted
April 13, 2021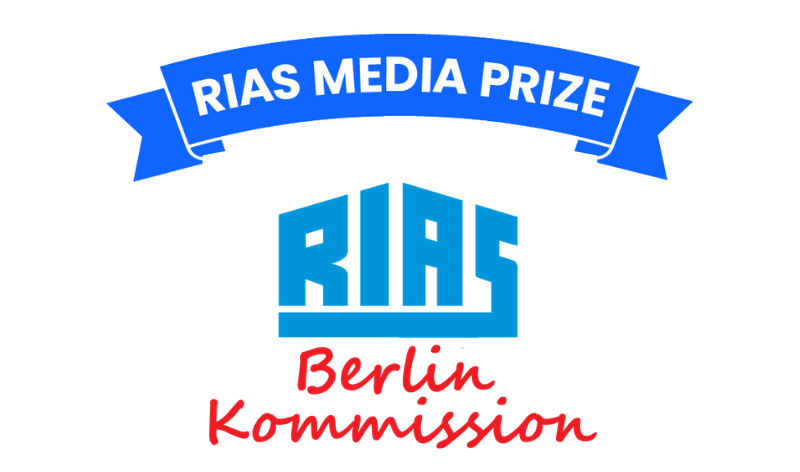 The RIAS Berlin Commission, longtime RTDNF German-American journalist exchange partner, has announced the winners of its 2021 Media Awards. Among the honorees is Ryan Delaney, a reporter at St. Louis Public Radio who covers education issues. Delaney earned the "Best Fellow" prize for a series of stories on how the German education system's handling of the COVID-19 pandemic differed from the United States.
Delaney, a 2019 RIAS Fellow, returned to Germany for three weeks in late 2020 through Pulitzer Center and Education Writers Association to work on the winning series for St. Louis Public Radio and NPR. View the series here.
The jury, which included WNBC-TV morning co-anchor Michael Gargiulo in New York and Fox 29 reporter Yami Virgin of San Antonio, Texas, cited Delaney's series for shedding light on how Germany was able to keep its schools open during the pandemic in 2020: "He spoke with a kindergarten teacher in Cologne, a father in Berlin, a high school student in Bonn and many others. He took us into the classrooms to see the impact of the decisions on education and health of an entire generation."
A gala ceremony in Berlin is scheduled for November, conditions permitting. Other winners in the $12,000 annual competition included:
RIAS Grand Prize: Ingo Zamperoni, Birgit Wärnke – NDR "Trump, my American family and me"
RIAS Digital Video Award: Janek Speight – Deutsche Welle: "Why US sports are more socialist than European football"
RIAS Radio Award: Aylin Dogan, Gregor Schmalzried – Bayern 2 (BR) "The other Cancel Culture – from the unknown victims of social media
RIAS Next Generation Award: Anna Ellmann, Maximilian Osenstätter BR (Bayerischer Rundfunk) –"News WG – series of Instagram stories about political issues"
Special Jury Prize Radio: Michael Groth – Deutschlandradio Kultur: "Songs of Love and Protest: Return of political songs in the USA"
The RIAS Media Prizes are awarded to journalists from both the United States and Germany who have implemented extraordinary ideas on transatlantic or mutually interesting topics with high-quality reporting.
Created in 1995 by the German-American Commission that is dedicated to promoting broadcast journalism exchanges in both countries and keeping alive the spirit of the legendary Cold War-era "Radio in American Sector," the RIAS Media Award has become a coveted prize for journalists in both the United States and Germany over the last 25 years.
The RIAS Media Prize aims to strengthen the diversity of transatlantic dialogue and to deepen interest in German-American relations. Committed, independent journalism can contribute to the mutual understanding and to an open social discourse about values and goals of and between the countries. The RTDNF has co-sponsored and administered German-American exchange programs since 1993 to give journalists the opportunity to learn directly about Germany's culture, politics and practice of journalism.