Covering Hurricanes & Other Natural Disasters
Date posted
November 8, 2022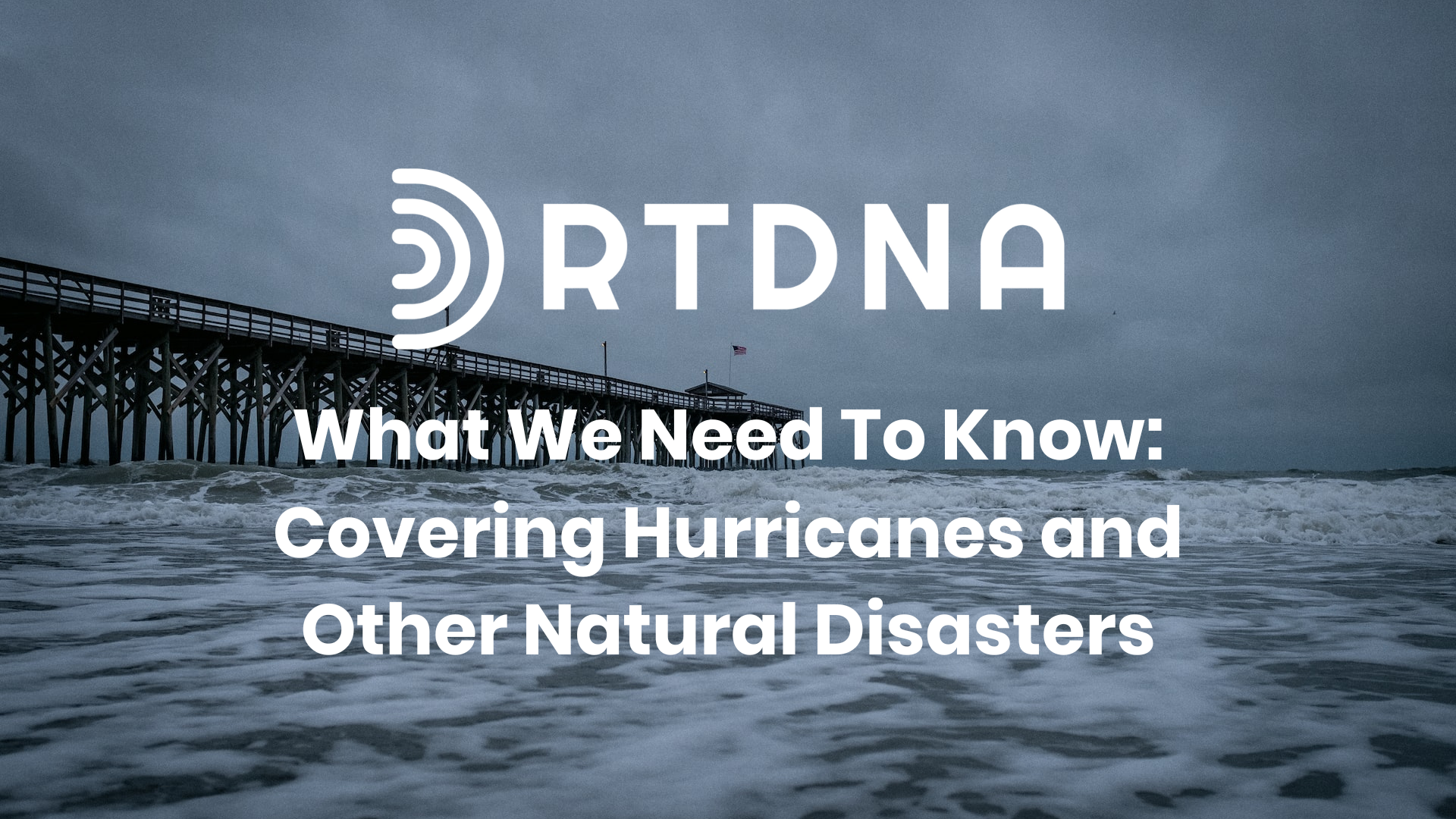 There are few times when journalism is more important than when lives are at risk in your community. The impacts of climate change have made extreme, life-threatening weather events more and more common.

Journalists can help save lives, and they don't have to risk theirs to do so.

In this webinar, What We Need To Know: Covering Hurricanes and Other Natural Disasters," trainers Allison McGinley, RTDNF Chair and News Director at WKMG-TV in Orlando, FL; Jeff Berardelli, Chief Meteorologist and Climate Specialist at WFLA-TV in Tampa, FL; and David Begnaud, Lead National Correspondent at CBS News share tips to keep journalists safe and provide accurate and important information to viewers.

They underscore many of the recommendations listed in RTDNA's Coverage Guidelines for Hurricanes and Other Natural Disasters. They also describe best practices from years of covering hurricanes and other deadly storms.

Watch the full webinar here: