MSNBC's Rashida Jones Says Commentary Is Vital To Journalism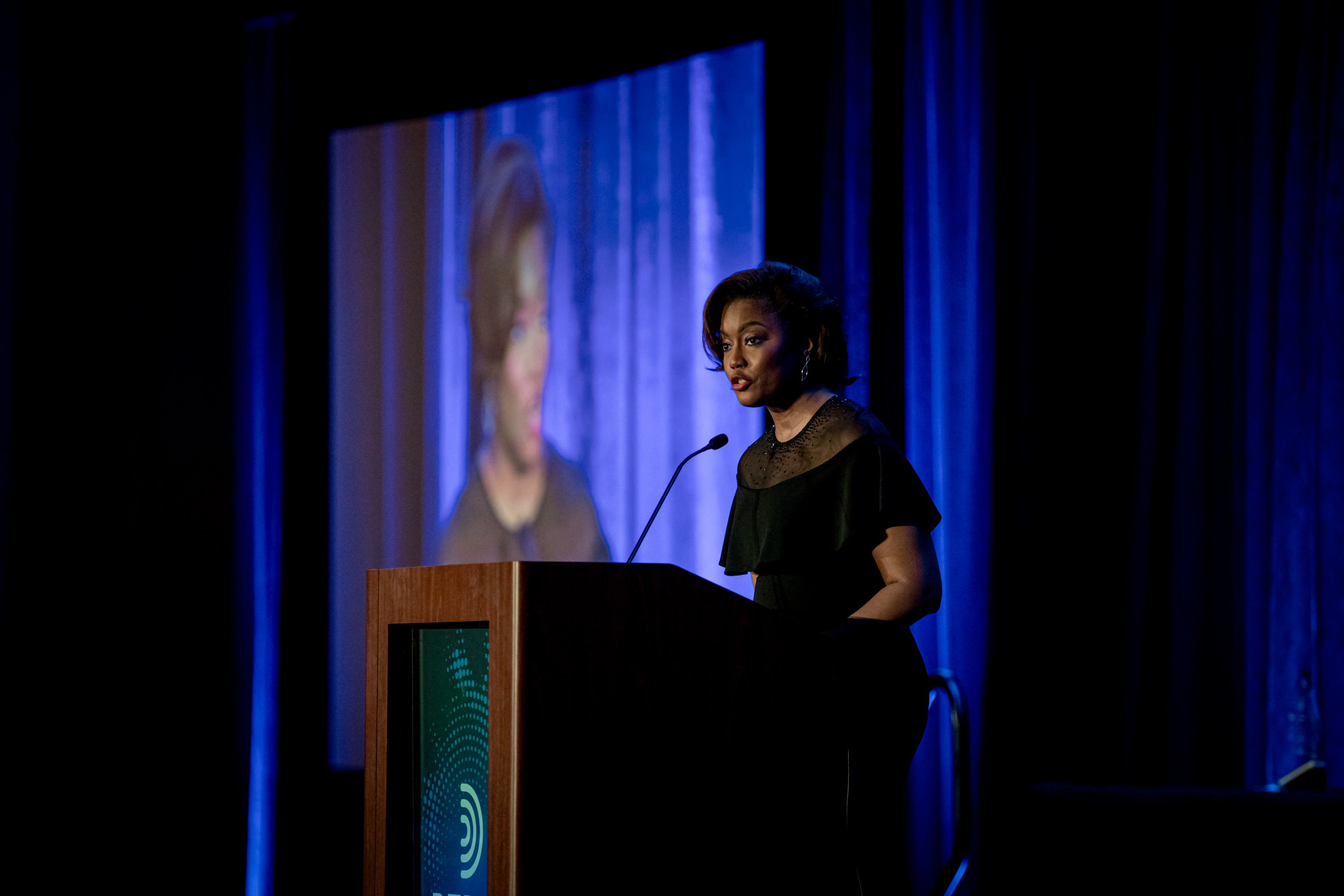 MSNBC President Rashida Jones argued forcefully for the role of commentary in journalism as she accepted the RTDNA Foundation Leonard Zeidenberg First Amendment Award earlier this month.
"Commentary in 2023 has gotten a little bit of a dirty name," Jones said during her acceptance speech at the Marriott Marquis in Washington, D.C. "There's a perception that many of our social ills, partisanship and polarization have been caused by political and social commentary. Tonight I want to take a different take.
"We are of course a very deeply divided society, as we have been at many other moments in our history. But it is thanks to the First Amendment we are a better society. It is the First Amendment that provides the legal foundation for robust commentary. Historians will note we as a nation have had a rich and colorful legacy of vivid, provocative, sometimes irresponsible commentary since the First Amendment was ratified. But if you think about it the bad has also come with so much more good."
Jones noted the "powerful lineage" of great commentators who ushered in significant civil rights and social justice reforms through their words, such as Frederick Douglas, W.E.B. Du Bois and Maya Angelou.
That type of commentary, she said, is just as impactful today as it has been in the past.
"I am firmly committed to social commentary and analysis that better informs our nation and leads to a better and more just society," Jones said. "As leaders in all of our news organizations, we have the responsibility to present informed journalism, and that's particularly important – informed journalism that leads to long-term systemic and sustainable change. Democracy relies on the diversity of the human experience – diversity of perspectives, culture, geography, socioeconomic background. Diverse voices make us think and question our beliefs."
Watch her full speech below.
(Photo: BP Miller / Chorus Photography)