Real-Time Reporting, the Petito-Laundrie Searches and Social Media
Date posted
October 6, 2021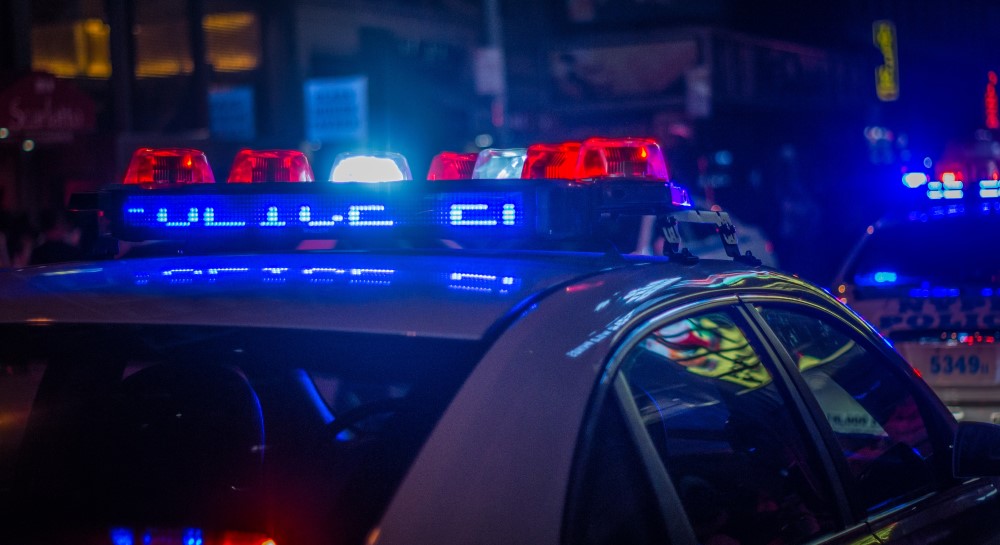 By Austin Kellerman
Sr. Director. Local Digital Content Strategy, Nexstar Media Group
Over the past couple weeks, I've had family and friends across the country who are following the death of Gabby Petito and ongoing search for Brian Laundrie reach out to me with questions like, "Can you get J.B. (Biunno) to talk about this?" or "What does Brian Entin think really happened?"

It's been wild to see the deep connections the audience has made with the journalists actively covering each new development. I can't think of many cases where the public was so actively involved in following every move and offering investigators tips and ideas. The reporters spending day and night following the developments certainly feel that.

"I think the social media aspect really has people captivated — knowing even with their own at-home detective work, they can help crack the case," said reporter Brian Entin of NewsNation.

Entin has seemingly relocated his residence to wherever the case takes him. To say he's been a leading reporter on coverage the Petito-Laundrie situation may be an understatement. Before this story, Entin had a very respectable 26,000 followers on Twitter. He now has more than 225,000. Entin's live updates on Twitter are often viewed by more than 100,000 people.

"They don't want to wait until 6 p.m. to get information and to talk about what is going on. I've tried to find creative ways to get the information out in real time while also teasing to the shows," Entin added. "I'll take a few minutes to respond to as many comments as you can and show them you are with them."

Undoubtedly, people following Entin online have flipped on their televisions to follow his coverage on the cable network NewsNation. Entin has even leveraged his swelling social media following to produce segments for live NewsNation broadcasts where he and law enforcement officials answer video-recorded questions from viewers. Entin feels he's been able to connect by being real with the public.

"I really care about the story and keeping the followers informed. I respect the online community we have created together," Entin said. "I wanted to make sure I'm not just promoting something, but I do want them to watch."

When talking about taking a real-time, fact-based approach to covering a story marred by misinformation and rumor, Entin gave props to his peers at WFLA-TV in Tampa, Florida, specifically J.B. Biunno, who has hosted numerous livestreams highlighting developments in the case.

"I think J.B. is great at that," Entin said. "You can have empathy and be a bit emotional. This is sad. Everyone is sad. Keep it to the facts."

Biunno feels people in search of the facts have helped fuel the success of his livestreams across wfla.com, YouTube, Facebook, and Twitter. His streams have surpassed 15 million views across various platforms.

"With how much gossip and misinformation that's out there, this has become a modern-day tool to help the public separate fact from fiction," Biunno said.

Biunno also noted users on Reddit and Discord sourcing his reporting to "be part of the solution." He notes social media often carries a negative reputation but believes the good people are trying to do during this case is drowning out the bad.

"It speaks to how many people out there won't stop following until there's justice for Gabby," he said.

Mahsa Saeidi, an investigative journalist with WFLA, says she's learned not to underestimate the insight of the audience. She says it's clear people at home have spent hours pouring through warrants, reviewing video, and digging into past social media posts.

"At times, my reports have focused on the specific questions the audience has raised," Saeidi said. "The online conversation has helped shape our reporting — and I think that's valuable."

Saeidi thinks the public has latched onto this case because Petito revealed so much about herself online. From blogs to social media posts, you had the ability to get to know her feelings and what she wanted out of life. And something many of us can relate to, the idyllic picture Petito painted online wasn't the reality of what was happening offline.

For the journalists covering this case, it can be difficult to separate the job from the real people involved. Clearly, this is more than a story to reporters like Biunno — and he's shown that.

I watched WFLA's stream live as investigators announced they discovered a body believed that of Petito. When Biunno returned to the screen to wrap up coverage, he was clearly emotional with the development. It's easy to see why cases like this impact the journalists covering them. Biunno wants a resolution just like everyone else.

"We can only hope Brian Laundrie is found, and that once and for all, we find out the truth of what happened to Gabby Petito," he said.

This originally appeared on austinkellerman.com.