On-Demand Ethics Training
Viewing archived training resources is a Members Only benefit.
Click to view webinars and recorded trainings.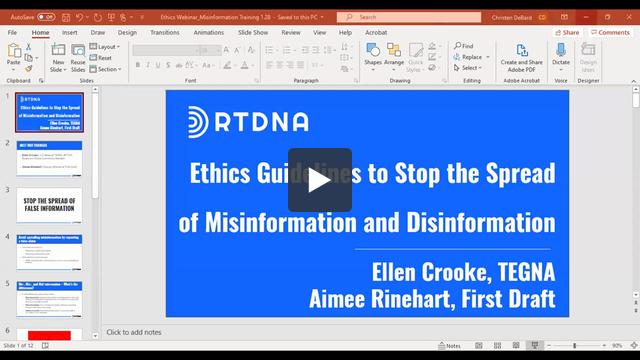 Lunch & Learn: Ethics Guidelines to Stop the Spread of Misinformation and Disinformation
Ellen Crooke, Vice President for News at TEGNA and member of the RTDNA Board of Directors, and First Draft News, an organization on the front lines fighting disinformation and working to support truth in journalism, review new coverage guidelines from RTDNA offering strategies and best practices for journalists to identify misinformation and disinformation and deliver truthful and accurate information in our service to the public.