Can a Video Journalist be Successful with Just a Smartphone?
Date posted
January 5, 2021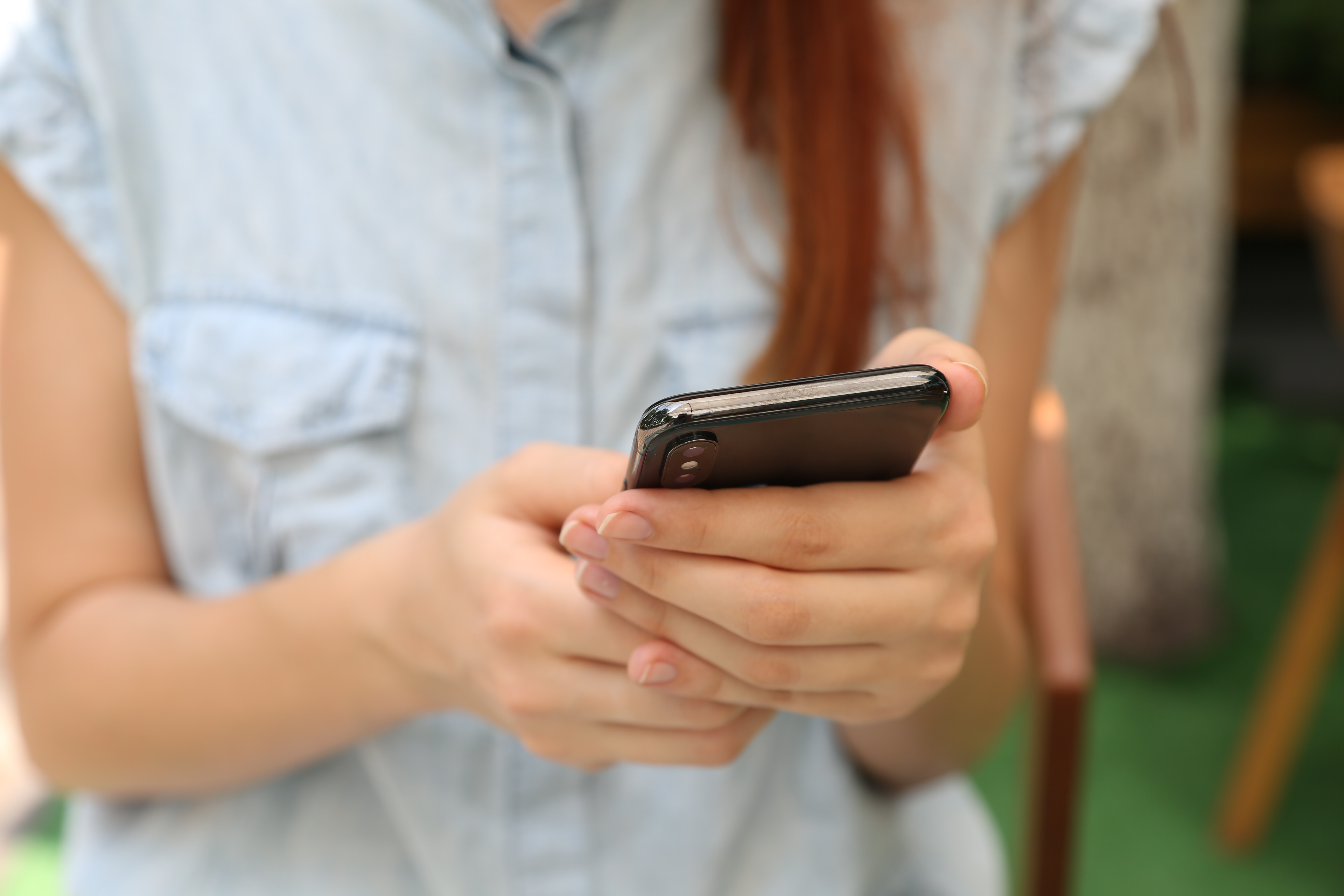 By Mike Castellucci
Creator, "Phoning it in" and Create with Mobile
A few years ago, my boss, the News Director at WFAA in Dallas, Carolyn Mungo, asked if I could do a story by myself using only my phone. It was a busy news day. All crews were out, but a famous artist was in town and she wanted the story. I'm always up for a new challenge. I cobbled some gear together with Velcro. Stole (borrowed) one of the station's regular wireless microphones, asked the engineers if we could possibly connect it to the phone, and went to the story.
A Mobile Experiment Pays Off
The artist, who apparently was expecting a much bigger production from me and WFAA, was visibly underwhelmed when I told him it was just me and my phone that day. But I asked him to trust me, and the story aired at 5pm. He called me and said, "I get it" and thanked me.

I started doing more phone stories on the days I couldn't get a photographer. I did day turns when folks at the station were skeptical that I would be able to convert the workflow in a timely matter. And then, taking everything to the extreme, I shot an entire half hour special using only my phone. We called it "Phoning it in" and at the time promoted it as a broadcast first. That year I was honored with 2 Lone Star Emmy awards and a Regional Edward R. Murrow award.

I had proved that I could do good work with mobile journalism and compete on the same playing field as anyone else in the business. I'll be working on the 7th half hour special this year.

Skeptics Push Back
People ask me about advantages and disadvantages. The disadvantages have been an interesting study. Five years ago or so, a music promoter gathered some big name country bands for a media event at AT&T Stadium. It was to promote an upcoming country music festival. The press release said something like—only accredited media with professional cameras will get access. I remember calling the PR person and asking if they'd let me in with my iPhone rig. The answer was no. They said that would open the door to every blogger and YouTuber and it would be uncontrollable. I felt there was an underlying sentiment that quality wouldn't be up to the standard they expected. I'd like to think things have changed by now.

I've also seen the reluctance in our own industry. A network producer called me one night because they found out I was shooting a story in the little town of Ada, Ohio. It was the night that the workers at the Wilson football factory would be burning the Super Bowl team names into the Super Bowl footballs. It was a cold, snowy winter night. No other media except for the local newspaper was there. The producer asked if they could use my footage. I said sure and that I was only using my phone. She hesitated, called me back and said they had worked out a plan to get a crew there the next day to shoot it themselves. This without ever seeing the footage. I shot the story and sent it to the station who wanted it. It wound up airing in most every market in the station group.

Embrace the Freedom to Create
These days, I rarely even mention that a story was shot on my phone. Filmmakers have embraced the technology. Why? Because filmmakers can make movies without the crippling costs. They are free to create. For me personally, that's what it's always been about. I enjoy creating something on my own, to see something from beginning to end. That is one of the advantages. I also feel that subjects tend to feel less intimidated, less guarded. I can almost hear them think to themselves—he's only got a phone…I've got a phone…what harm could he do? It makes for a more intimate one day relationship.

What Makes it Work
The answer to the question—can a video journalist be successful using only a phone—is yes, but it has to be done correctly.

It takes what I call "layers of perception" – beautiful pictures, clear sound, good pacing, emotional connection. Tools for many of these layers you can purchase, like a tripod, proper mics, a way to attach them, editing software, etc. What you CAN'T find on Amazon are the elusive secrets to writing an engaging, emotional story. THAT layer can't be bought, but can be learned and practiced, and is something I work on constantly and strive for in each story.