Connie Walker Honors Indigenous Voices At First Amendment Awards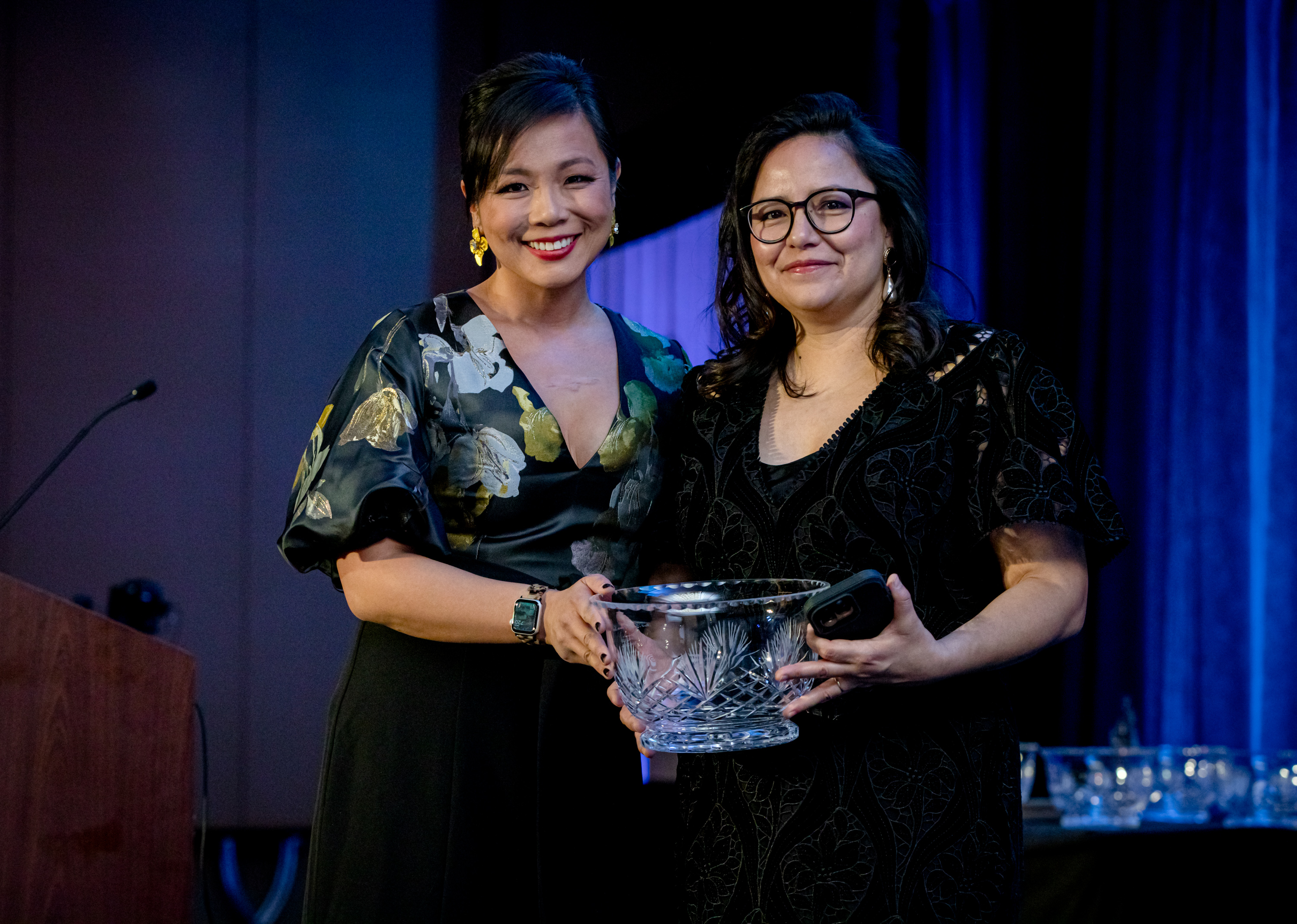 Connie Walker, creator and host of the critically acclaimed podcast "Stolen: Surviving St. Michael's," asked news organizations to do more to support indigenous journalists during a speech accepting the RTDNA Foundation's 2023 First Amendment Award.
"We bring our listeners into our worlds and attempt to provide the context that is crucial to understand not just our history but also our present," Walker said.
Walker, who grew from the Okanese First Nation in rural Saskatchewan, remembered hearing as a teenager of the killing of an indigenous first woman not far from where she grew up. The woman's description was far different from the white men accused of killing her, and Walker wondered if any indigenous people worked in those newsrooms.
Today, she said, representation hasn't changed much.
"In the last 20 years I've seen too many indigenous journalists walk out of newsrooms before they've been given the same opportunities, before their work was able to be recognized, not because they weren't talented or didn't have stories to tell but because I fear as an industry we're failing them," Walker said. "We need to support indigenous people to tell our own stories because if we don't have meaningful inclusion, we're silencing journalists and the communities they represent when we need them most."
Watch her full speech below.
(Photo: Chorus Photography)