Slain Journalist Jeff German Honored at First Amendment Awards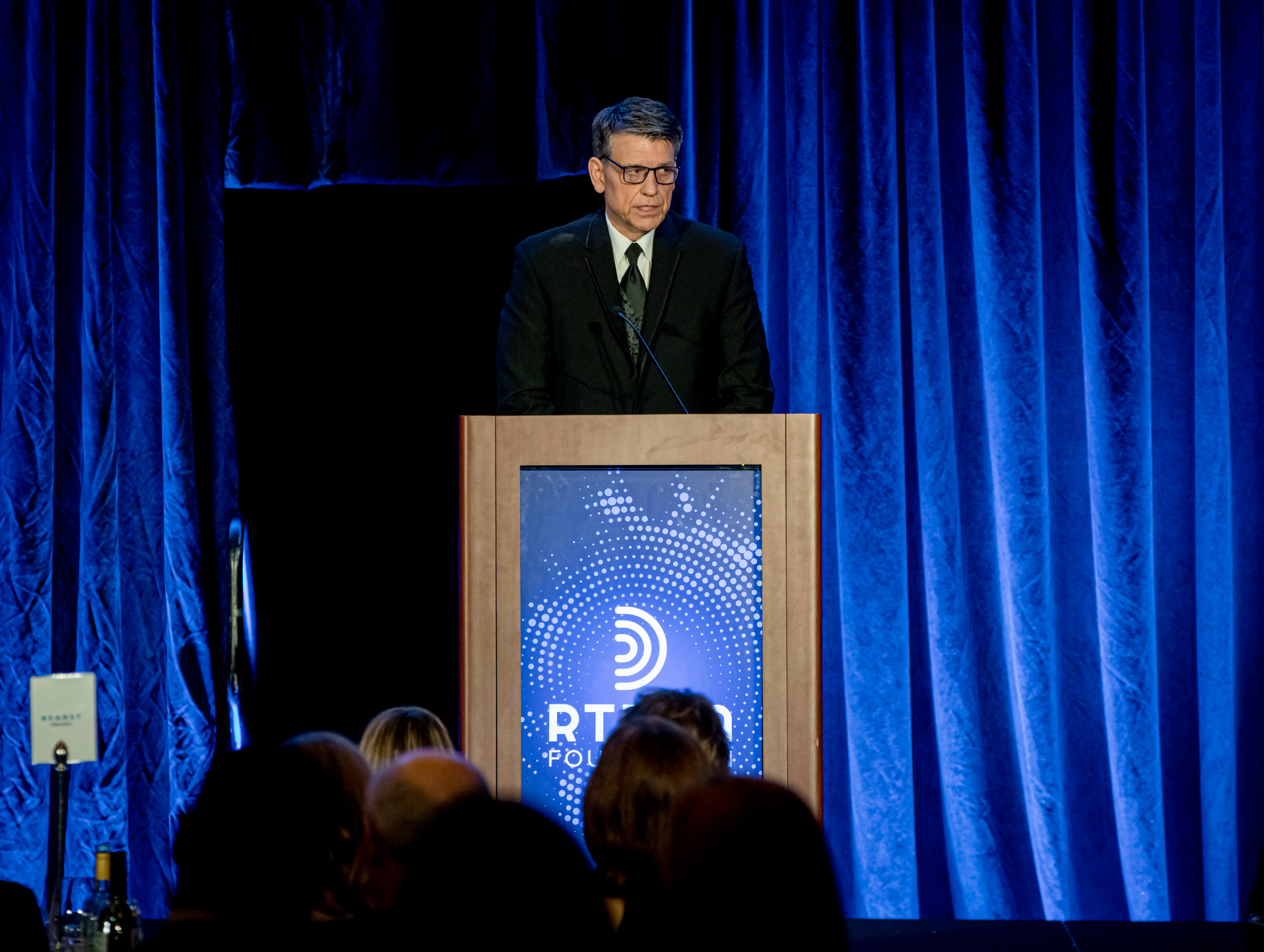 Jim Prather, vice president of digital strategy for the Las Vegas Review-Journal, honored slain journalist Jeff German while accepting the RTDNA Foundation's Citation of Courage on his behalf at the 2023 RTDNA Foundation First Amendment Awards on March 2 in Washington, D.C.
"He was a reporters reporter," Prather said of his longtime colleague at the Review-Journal. "He is deeply missed."
German was killed outside his home in October 2022. German had been working on a story about a Clark County Nevada Public Administrator the week he was killed. That elected official later was arrested and charged with murder.
German served his community by shining a light in dark places and reporting information that would not be uncovered without his skill and determination. His death is a tragedy. No journalist should be subject to violence for practicing their First Amendment rights.
"It was my pleasure to call him a friend, my pleasure to call him a great journalist for the Review-Journal," Prather said.
Watch his full speech below.
(Photo: Chorus Photography)