How We Went From No. 3 To No. 1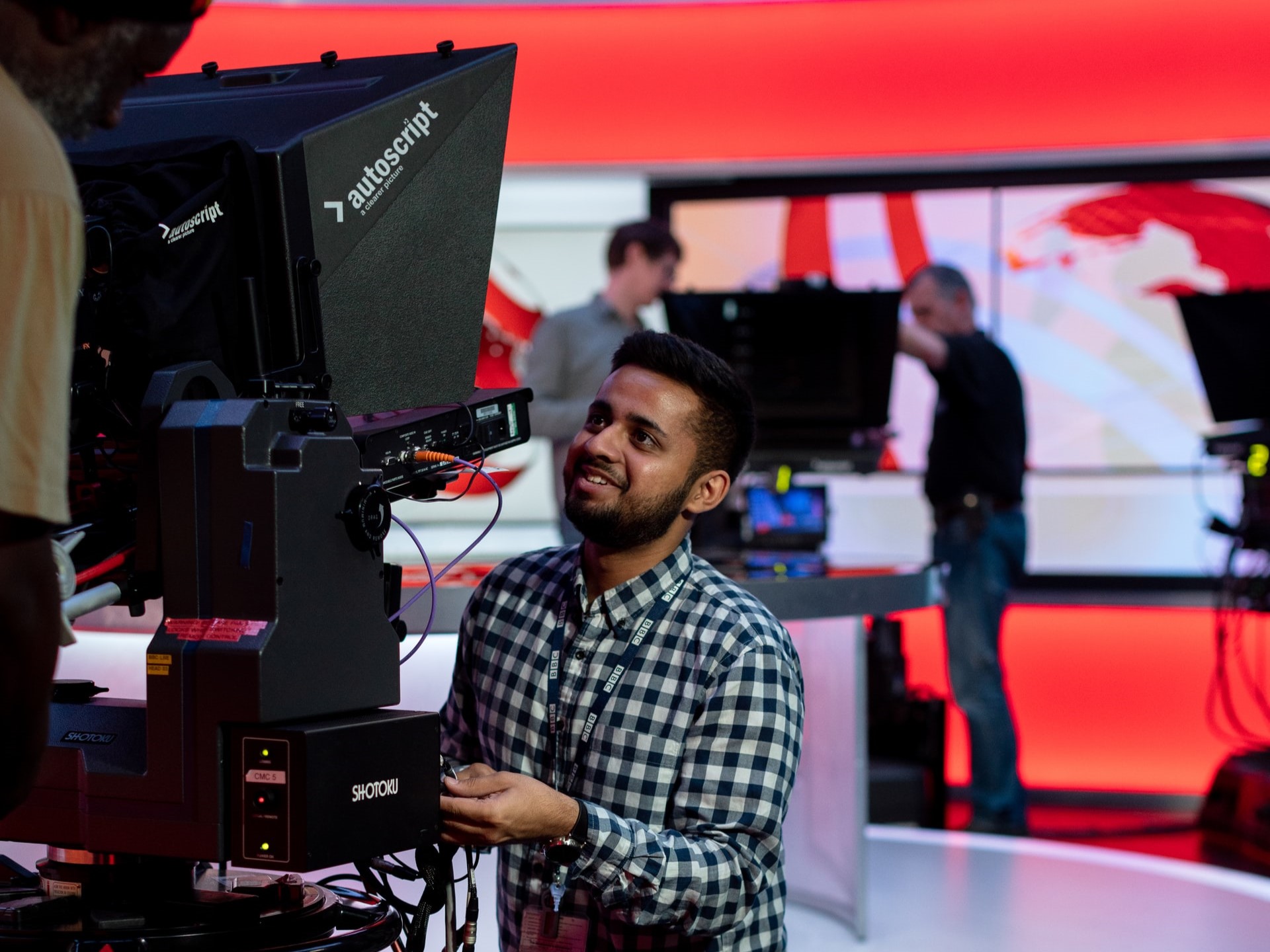 By Tim Wolff
VP, TV & Digital Publishing Innovation, Futuri Media

One of the frequent questions I get from news directors is something like this: "How can we grow our ratings in today's environment?"

To be clear, the top question is, "Do you know any producers we could hire?" But growing ratings is a close second.

I've been fortunate in my career that at each station where I've worked, we've been able to grow ratings significantly. Of course, it takes great work from many people to increase viewership, and it has never been harder than it is today. But I think one example gives the best insight into how we can increase viewers and grow ratings at any station.

It Starts With Learning

About a decade ago, I came to a station that had once been the legacy No. 1 but had been mired in third place at 11 p.m. for years. Having just come from a station that had been a dominant No. 1, especially at 10 p.m. in the Central time zone, I was sure I could quickly turn around this Eastern time zone station's 11 p.m. and grow the ratings. I was wrong.

The first thing I had to learn was that not all markets were the same in their expectations of news. The second thing was the time of newscasts really matters in what viewers want — even if that time difference is as little as an hour.

At my Central time zone station, we did in-depth stories every night at 10:15, giving us strong promotables and driving viewers into main weather. This carried us past 10:20–and therefore got us ratings credit for the entire second quarter-hour of the newscast.

So when the leadership at my new Eastern time zone station said improving the 11 was the top priority, the first thing I did was start putting in-depth, promotable stories at 11. These were good, hard-hitting, high-quality stories. The journalism was strong and I was sure this would greatly grow ratings. But when the numbers came in, I was wrong; we actually lost more viewers at 11 than we'd had before.

So it was back to the drawing board, gathering all the data I could. At the time, the only data was the nightly quarter-hour ratings and some minute-by-minute ratings we could order some days later. As I studied them, I saw the pattern: viewers were not staying up to watch thought-provoking pieces at 11:15 at night. They were going to bed instead.

I also researched the tactics of the other stations in town, including the long-time No. 1. Then I compared the tactics with what I saw in the ratings, and it began to become clear to me: what viewers in this market wanted at 11 p.m. was a newscast about what was happening right now.

At 6 p.m., they watched the thought-provoking pieces. At 11 p.m., they wanted to know if anything was happening they needed to know before going to bed or to plan for the next morning. This led to the first strategic shift.

Instead of pre-packaged promotables, we emphasized live, on-location reporting. We committed to 3 reporters at 11 p.m. most nights, which allowed us to have compelling, right-now stories on our second quarter-hour.

It Took Team Buy-In

Of course, I say this like it was easy. Before changing schedules, we needed buy-in from all the managers, from the early-evening producers, and of course, from the reporters. Fortunately, we had a great group of people who trusted our leadership–and trusted the data I showed them.

We also needed buy-in from our promotions team, as we moved away from having pre-produced teases that could go through several layers of review to teases that were often written last-minute by producers.

That took us to another major challenge: writing better teases. We held tease writing sessions with producers, anchors and reporters, and talked openly about what worked and what didn't. We were also fortunate to have great videographers and editors who could quickly make compelling video teases under significant time constraints.

The next step seems simple but matters: If you have a newscast airing at night, then viewers should see your reporters at night as much as possible. If viewers are watching an outside, daytime standup that clearly happened several hours ago, it just feels stale. And stale at 11 p.m. means it's time for bed.

Through these steps and others, we raised the quality at 11. But there was something else we needed.

We Needed A Little Luck

Fortunately, both our main competitors made mistakes that were helpful to us. Having seen our May strategy of sweeps pieces at 11, they both decided to copy that strategy in July. Neither of them realized they were actually losing viewers at 11.

The 2nd place station was undergoing leadership changes and also made several mistakes in story selection and show timing. The numbers clearly showed their lost viewers came to us.

And the biggest luck we needed was getting a realistic opportunity for viewers to sample us. The year this happened was in the heyday of CBS's prime-time domination with CSI … and we were not a CBS station. For much of the year, our prime lead-in was about a 4 rating. Theirs was a 17. We gained viewers every night, and they lost viewers every night at 11, but it wasn't enough.

And then there was July. With summertime programming, both our stations had much closer lead-ins; theirs was a 7 rating at 10 p.m.; ours was a 6 rating. But since we gained 2 rating points every night, and they lost rating points, we won handily — about an 8 rating to a 5.5 rating.

Unfortunately, the CSI juggernaut continued in the fall, and we weren't able to win in November. But we held our gains and continued closing the gap. The viewers who tuned in to us liked what they saw, and we had begun to win their trust.

Improving Quality Met Opportunity

In other words, we improved our quality, we analyzed our tactics, and when the opportunity came to shine, we seized the moment.

To this day, I am incredibly proud of the team and how they embraced analytics and a drive to improve and grew from third to first (and knocked our competitor's "No. 1 at 11 promo for nine years running" off the air). We kept that momentum going and picked up big gains in our other newscasts, too.

It didn't happen overnight; it took more than a year to grow our team, improve our product, and find the right tactics. Today, I believe we could have turned it around much more quickly, for one key reason: data.

Fast Track Success Today

Back then, the only data available was a quarter-hour rating and some delayed minute-by-minute report. Now, we have so much more data available. Futuri's TopicPulse, for example, combines live data from more than 100,000 publishers with data from Facebook, Instagram, Twitter and other sources to give newsrooms real-time data on what the audience is engaging with. It's like a roadmap to what viewers care about in the moment. And, with the ability to reach audiences on their phones while they watch TV, it is much easier to get them to change the channel–and sample a station for a story they care about right now.

Without analyzing your newsroom and audience, I can't tell you whether the tactics we used that year would work for you now. Maybe you should add reporters, maybe you need more sweeps pieces, maybe not. The only way to know is to do the analysis work and have the right tools.

I hope every newsroom can learn the lessons of how to use data and analytics to better serve their viewers. And I hope every newsroom is as open as mine was to learning how to tell better stories, how to write better teases and how to do whatever it takes to serve the audience.

If your newsroom is like this, then it doesn't matter what your ratings were in the past. You can grow them in the future, so long as you stay ready to seize your opportunity — even if that opportunity is July.

Tim Wolff is the VP of TV & Digital Publishing Innovation at Futuri Media. He's spent 20 years helping newsrooms grow ratings and audience. To learn more or continue the conversation, email him at timwolff@futurimedia.com or message him on Linkedin at https://www.linkedin.com/in/timwolff1/.