Judy Woodruff Says Journalists Are Needed Now More Than Ever
Date posted
September 15, 2022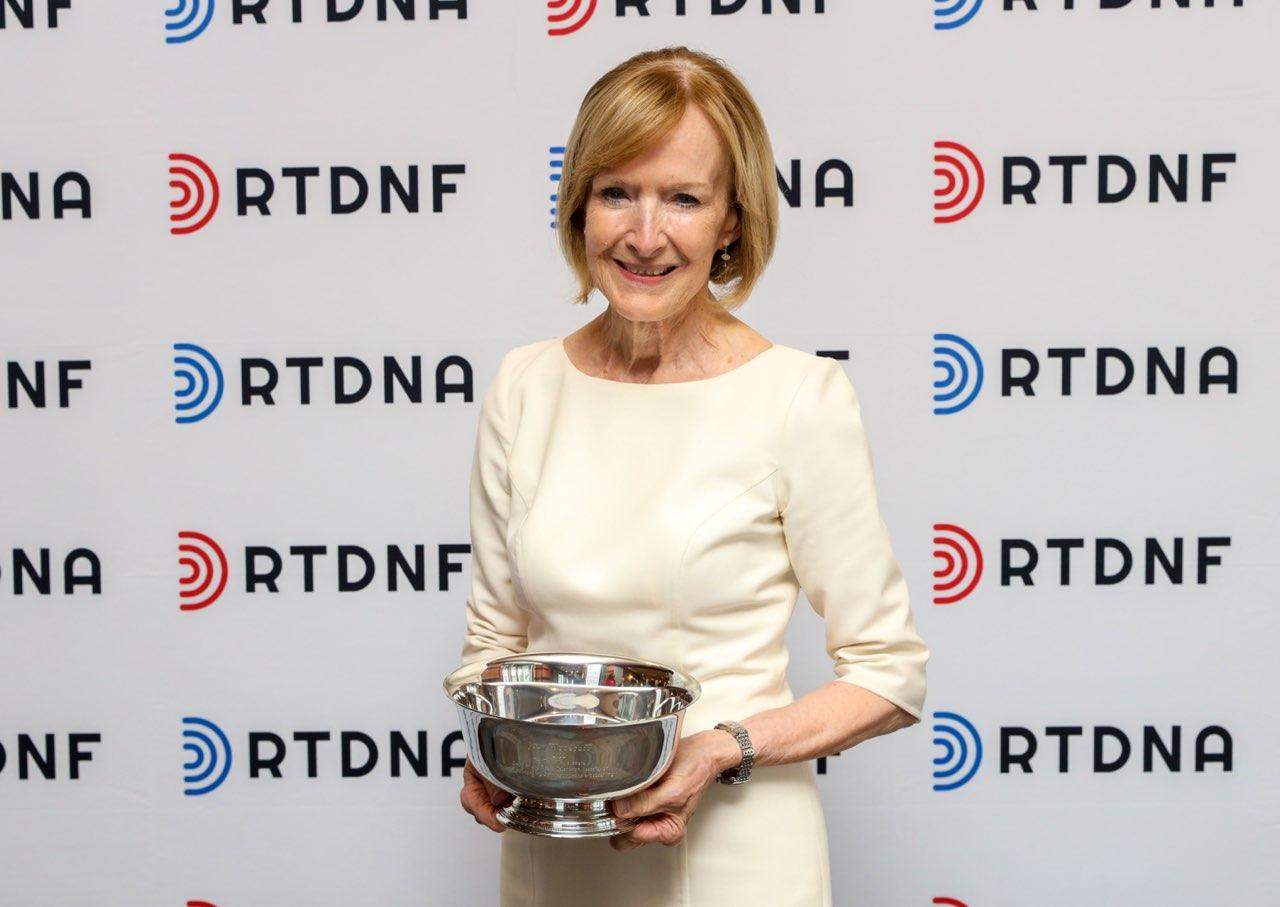 Judy Woodruff, anchor and managing editor of the PBS NewsHour and recipient of the 2022 Paul White Award, said journalists are needed now more than ever during her acceptance speech Thursday night at RTDNA22 in Indianapolis.

"It has never been more important than it is right now to do the work we are doing," she said at the Radio Television Digital News Association's annual conference. "Our democracy is at stake. People are going after our electoral system. They are going after our system of government. We have to be there to shine a light on what they're doing."

She has covered politics and other news for five decades at NBC, CNN and PBS, and she spent part of her speech thanking those in the industry who helped make her career possible; specifically the first two news directors who gave her an opportunity in television.

Named for the first news director of CBS, the Paul White Award recognizes an individual's lifetime contributions to electronic journalism. Since 1956, honorees have included Edward R. Murrow, Walter Cronkite, Barbara Walters and Ted Koppel.

"Congratulations, Judy," RTDNA Nominating Committee Chair Andrea Stahlman said Thursday. "You've made a tremendous difference in news and journalism. Thank you."

And, Woodruff said, the work is not done. Not for her, nor journalists anywhere.

"We are needed," Woodruff said. "The country needs it. The democracy needs it. The American people need it."
Photo: BP Miller/Chorus Photography