Local TV News May Never Be the Same
Date posted
March 31, 2020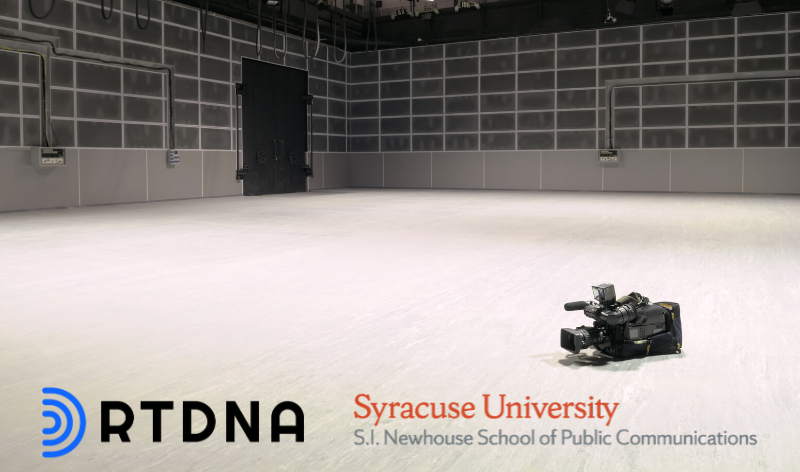 The ongoing coronavirus crisis has universally disrupted newsrooms, and most local TV news directors expect the disruption to be long-lasting.
A special edition of the RTDNA/Newhouse School at Syracuse University Survey details the impacts of COVID-19 on local TV news stations throughout the country as they strive to provide their communities the best coverage possible, but struggle with production challenges and potential economic effects.

"News directors believe that what's taking place now will permanently change the industry," said researcher Bob Papper. "Even if it's not clear exactly how that will play out."

"Journalists are on the front lines of this pandemic courageously showing up to facilitate public health and safety," said RTDNA's executive director Dan Shelley. "While the total impact this pandemic will have on local news is unknown, we do know for certain journalists will continue to innovate, support one another and courageously show up to serve communities at a time when people need responsible journalism more than ever."

"Newsrooms are being forced to innovate their coverage and employee storytelling technologies in different ways," said Chris Tuohey, chair of the broadcast and digital journalism department at the Syracuse University S.I. Newhouse School of Public Communications. "At the same time, managers have to keep an eye on the safety and well being of their staff members. This confluence of events can't help but change the relationship between journalists and their audience. We are proud to be part of an effort to gather data, as this is all happening, that will help shape the future of news coverage and newsroom management."

Highlights from the report include:

Human impact

Newsrooms have been directly affected, with 5 percent of those surveyed reporting having one or more staffers out either at high risk for or with suspected or confirmed cases of COVID-19 – a number sure to grow.
Changes to newsgathering and production

More than 90% of those surveyed report they have migrated some or most staff to remote work. Many have adopted recommendations for physical and mental health, including pooling coverage, using remote apps to go live and in rare cases of in-person interviews, using improvised boom-style microphones.

Newsrooms stepping up

Despite the human impact on newsrooms, three-quarters or more of the local TV news director respondents indicate providing special coronavirus coverage on station websites, social channels, newscasts or digital platforms like newsletters.

Hopes and fears

News directors hope an influx of viewers, including younger audiences, seeing the importance of local news "will lead to regaining a level of trust that local stations feel they never should have lost," said Papper, but "Even as stations are doing everything they can to provide news to their communities, they worry about whether they'll have to pay an economic price down the road."

While stations report adopting a variety of innovative means to face the reporting challenges caused by the virus pandemic, more than three-quarters report they or their corporate owners are worried about a loss of business.

News directors predict that losses in advertising revenue, particularly important during an election year when revenues are usually high, could lead to job losses. Three percent already report letting staffers go or not filling vacancies.

In sum, the report shows, journalists face an uncertain but certainly changed future – and, right now, an enormous responsibility.