Remembering Marsha Della Giustina, TV Trailblazer and Friend of RTDNA
Date posted
August 3, 2023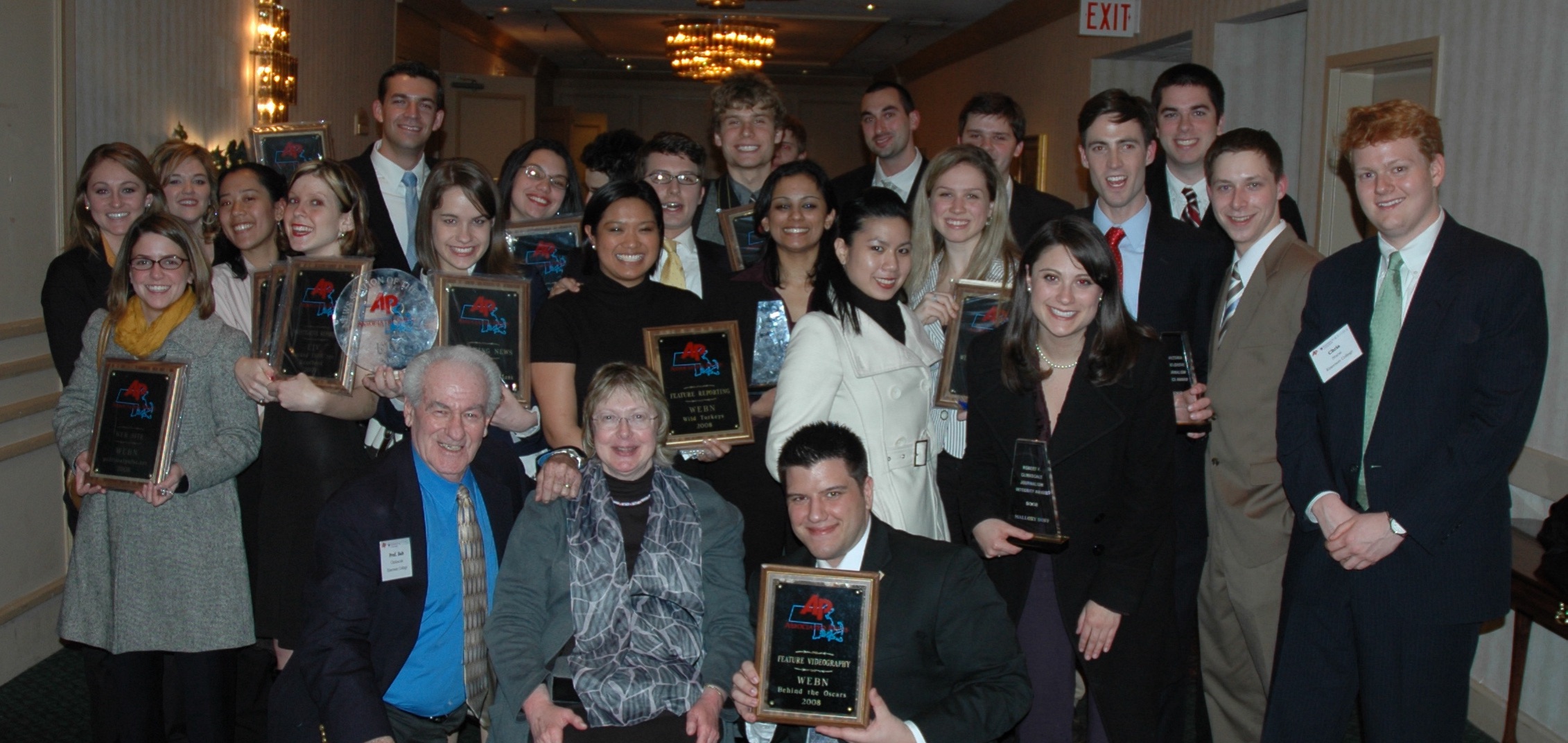 Marsha Della Giustina, who helped establish one of the nation's first undergraduate broadcast journalism programs and became a mentor to thousands of TV news reporters and producers across the U.S., was a trailblazing member of RTDNA.
Della Giustina, who passed away on June 12 at 76, was the first female news producer at WCVB-TV in Boston before she was hired by Boston's Emerson College in 1977 to launch the school's TV news curriculum. Over her four-decade career, she built the department into one of the nation's top-ranked broadcast journalism programs, and started the college's journalism master's program in 1997.
Under her guidance, the school's student-run TV news station WEBN.tv was named the Associated Press News Station of the Year six times, and her students' work was recognized by the Associated Press, the National Society of Professional Journalists, and the National Academy of Television Arts and Sciences.
"Marsha was a force, not only in my life, but in the lives of thousands," said WCVB-TV News Anchor Maria Stephanos, a former student. "Marsha never stopped trying to make her students the best we could be."
"She would critique all of her students even after graduation. Mine was 30-plus years ago, yet she would text all the time," Stephanos recalled shortly after Della Giustina's passing. "In fact, just a couple of weeks ago, she texted me while I was sitting on the news set that my earrings were too big. She was loving, and she was always fair."
Della Giustina, whose accolades included two Emmy Awards and the Society of Professional Journalists' National Advisor Award, was a founding advisor of the local chapters of RTDNA as well as SPJ.
"Marsha devoted her life to educating journalists. In this task she was tireless, thorough and uncompromising. Her passion was infectious," said former RTDNA board chair Bob Salsberg, who, with Della Giustina, co-chaired one of the nation's largest regional journalism conferences for more than two decades.
"Each year, on the final evening of the conference, hundreds gathered for our awards dinner to celebrate the very best that journalism in New England had to offer. As we handed out the AP and Edward R. Murrow awards -- many to Marsha's former students -- it was clear to all in the room how influential she was and the extent to which her life work truly mattered."
"Marsha's professional network was unmatched," said Jonathan "Satch" Satriale, a former student and now Technology Director for Emerson's School of Communication. "The love and knowledge she gave to her students, and the profession, is her legacy."
"I carry Marsha and her wisdom with me every single time I walk into Channel 5," Stephanos said of the mantra that Della Giustina taught her students: "'Believe no one, assume nothing, and follow the money.'"
A GoFundMe fundraiser has been established to fund the scholarship and is accessible at this link: https://gofund.me/6f84ed83