Reporting on Antisemitism
Date posted
April 26, 2023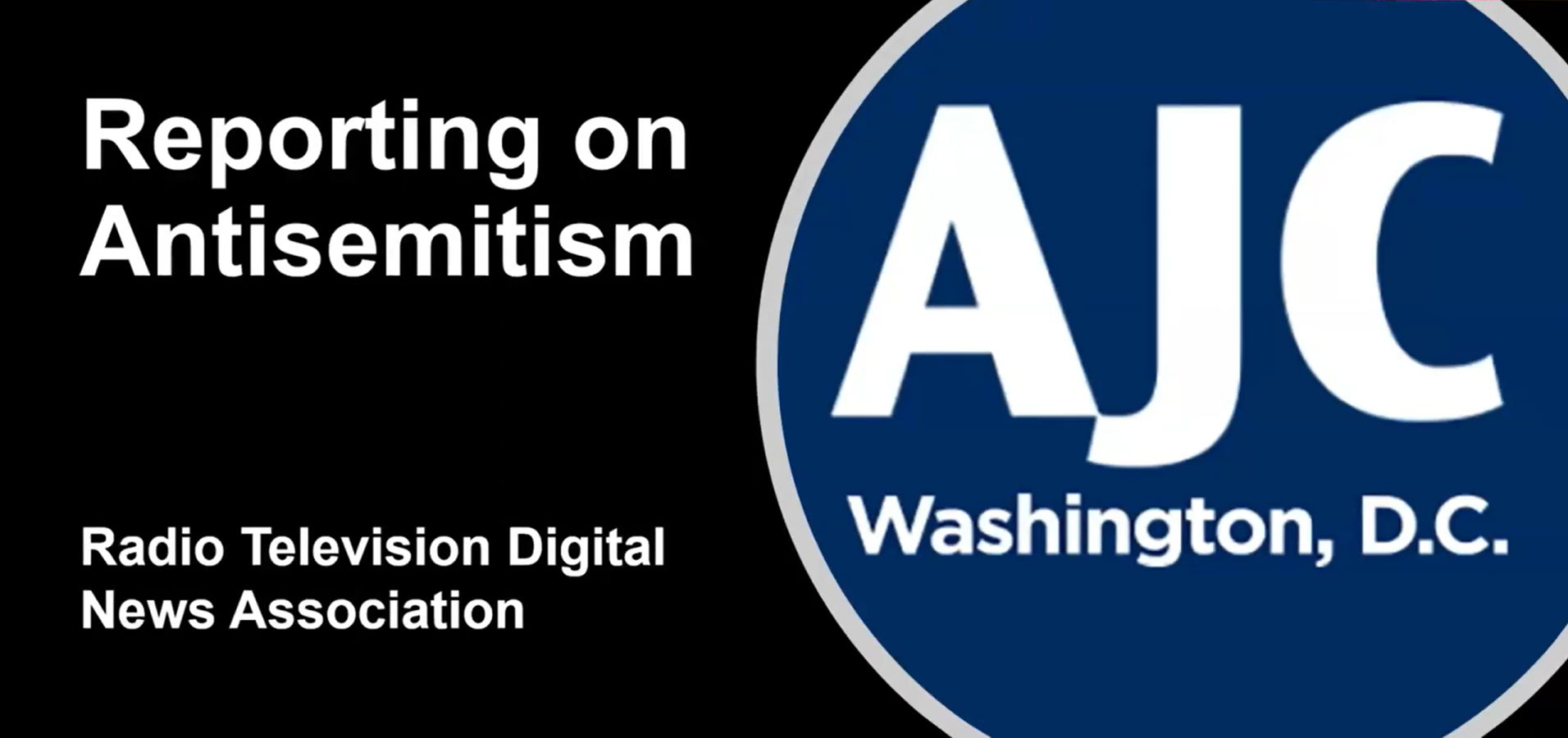 Antisemitism is growing in the United States.
According to an Anti-Defamation League report released in March 2023, antisemitic incidents rose 36% in 2022 compared to the previous year. It is now at its highest level since 1979, according to the report.
High-profile celebrities, such as Kanye West and basketball start Kyrie Irving, have shared antisemitic content with millions of social media followers this past year, adding to the heightened level of hate.
Journalists can play an important role in raising awareness about antisemitism by providing accurate, ethical reporting and holding leaders accountable.
Read: A 10 step guide for media on reporting on antisemitism
In this webinar, Sue Stolov and Alan Ronkin of the American Jewish Committee share how journalists can report on antisemitism.
Watch the webinar below: