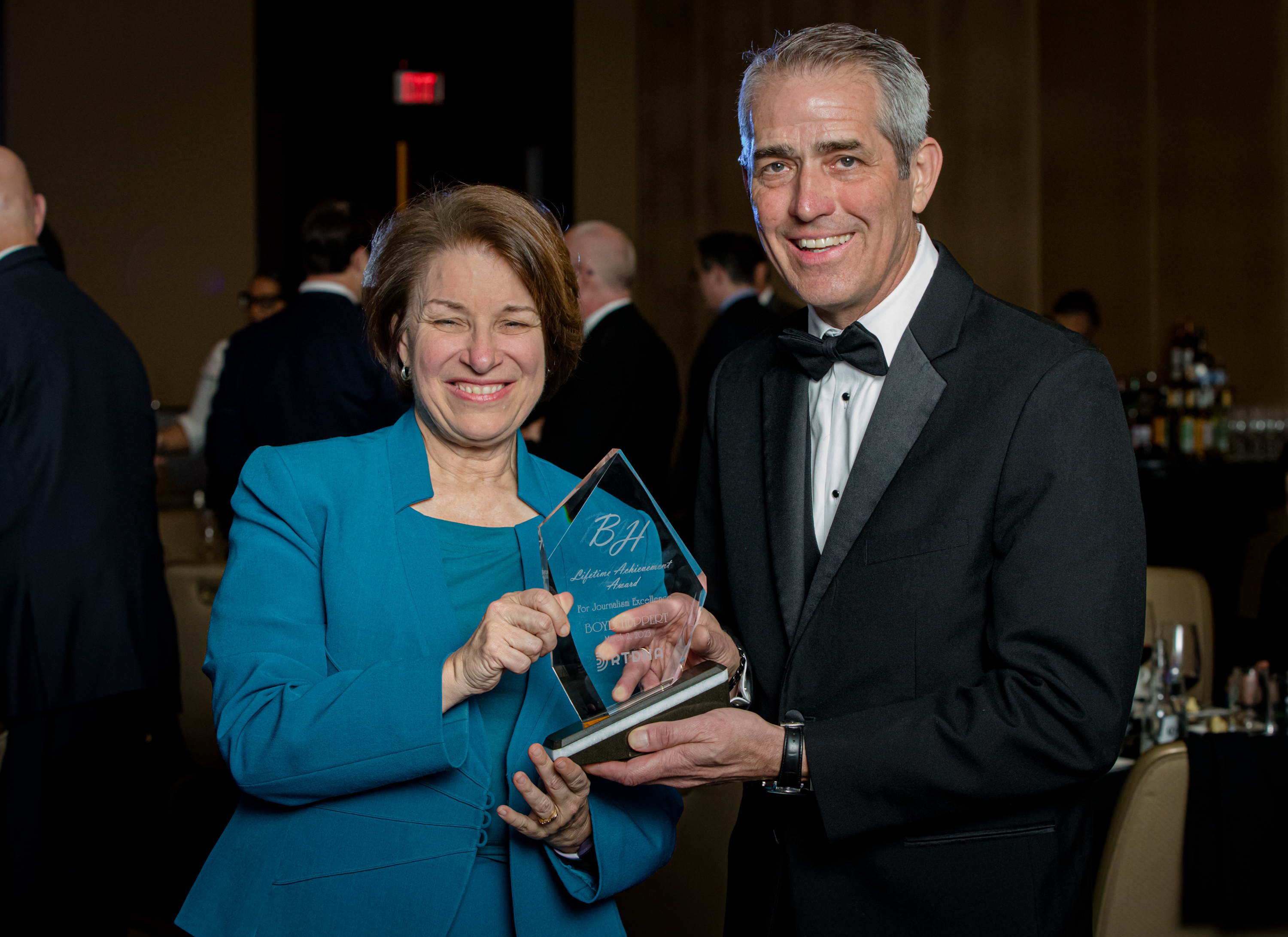 Boyd Huppert, the legendary reporter at Kare 11 in Minneapolis, paid tribute to his family and thanked them for their love and support over his four-decade career in journalism while accepting the RTDNA Foundation's 2023 Lifetime Achievement Award at the First Amendment Awards.
Huppert, who has won 22 National Edward R. Murrow Awards, was introduced by Sen. Amy Klobuchar (D-MN).
"By bringing goodness into all our homes, I truly believe you inspire all of us to be just a little kinder and better," Klobuchar said. "... Your big heart doesn't just make you a great journalist, Boyd. It also makes you a great person. You never miss an opportunity to recognize and celebrate the work of your colleagues."
Huppert spoke passionately about the support he has received from his family, both in allowing him to work unorthodox hours as a TV news reporter and in his recent fight against multiple myeloma, a form of blood cancer.
"I'm not quite sure how a farm kid from Wisconsin ended up here," Huppert said, "but I do know this: For the rest of my life, i will never forget this night, I will never forget this feeling, and I will never, ever forget the tremendous honor that you've all given me tonight."
Watch his full speech below.
(Photo: Chorus Photography)