RTDNA Endorses Bill to Protect Journalists' First Amendment Rights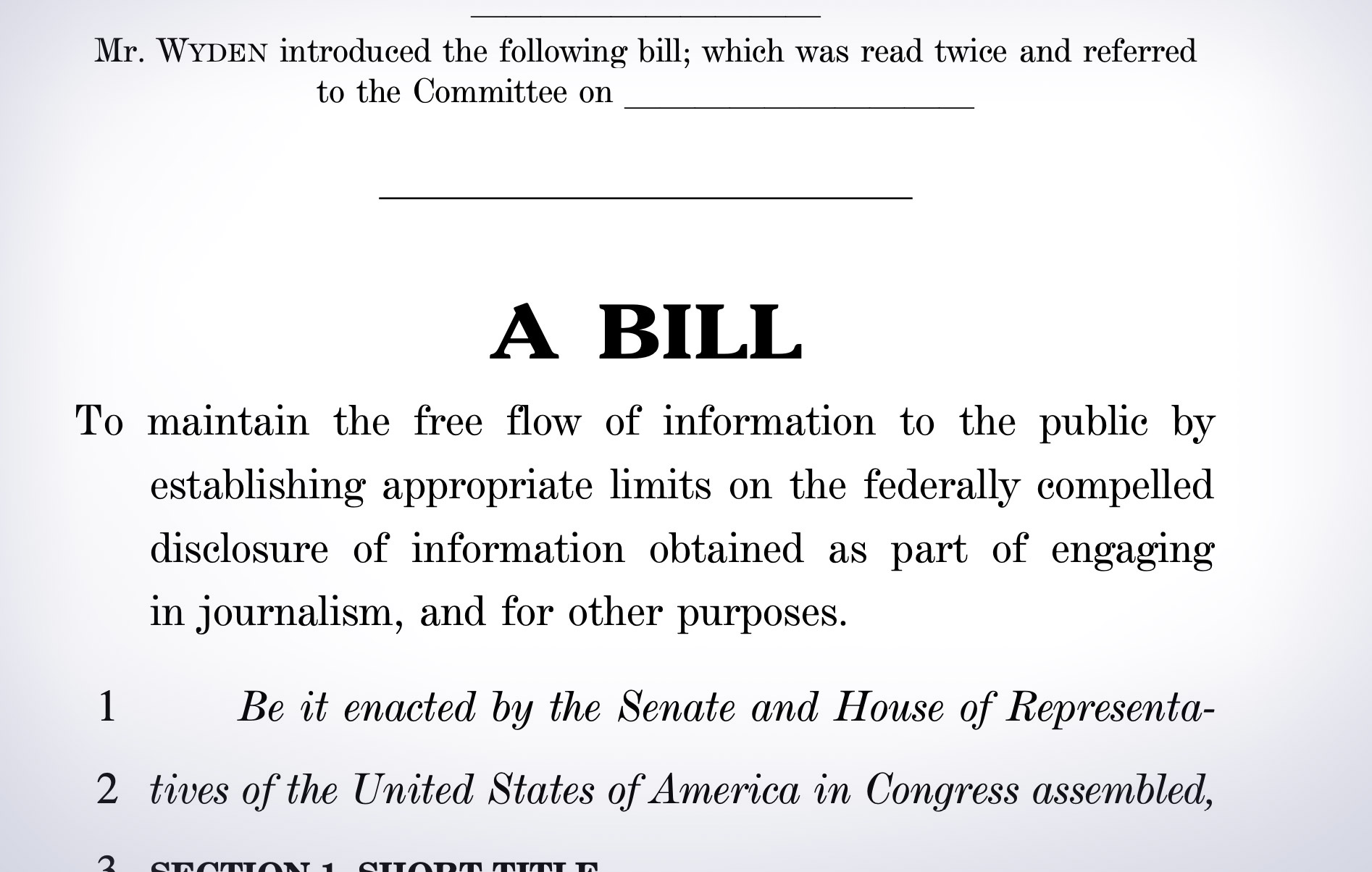 Today, the Radio Television Digital News Association issued a statement in support of the PRESS Act (HEN21909) introduced by Sen. Wyden.
"The Radio Television Digital News Association is proud to support the PRESS Act because it helps protect citizens' need to know what their government is doing in their name," said RTDNA's executive director and COO Dan Shelley. "While the Act itself would greatly restrict the government's ability to obtain from journalists the identities of confidential news sources, the true beneficiaries would be members of the public, whom journalists serve by seeking and reporting the truth without fear or favor."
This act prohibits the Department of Justice from secretly seizing phone records or emails of any journalist. RTDNA has long objected to this practice, including in 2018 when the Justice Department took action to secretly obtain phone and e-mail records of journalist Ali Watkins. You can read the full bill here.