RTDNA Foundation Announces 2023 First Amendment Award Honorees
Date posted
January 12, 2023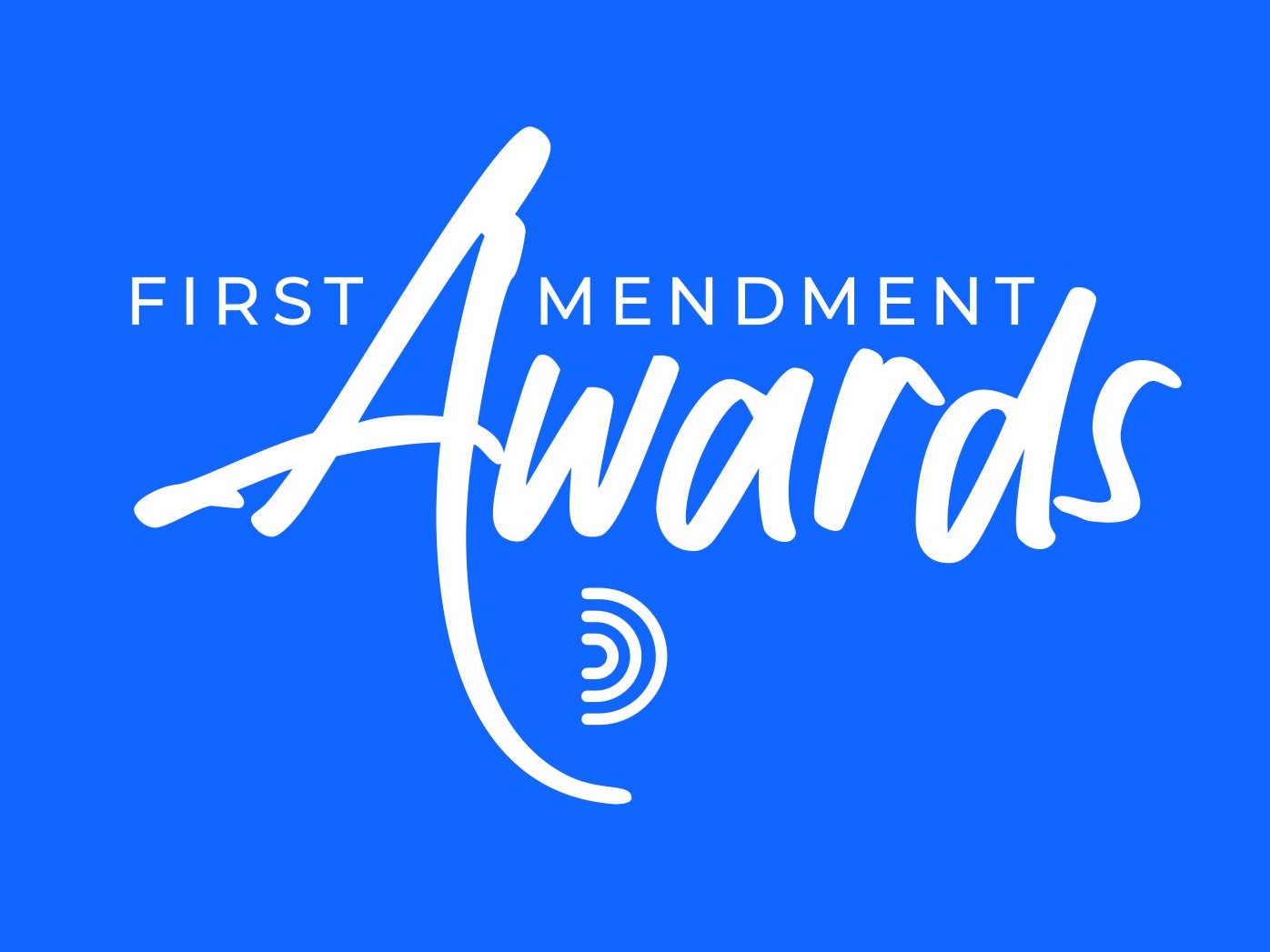 The RTDNA Foundation will honor nine individuals at the 32nd annual First Amendment Awards, recognizing their efforts to promote responsible journalism and preserve the constitutionally guaranteed rights to do so.
The nine recipients of the 2023 First Amendment Awards will join 132 previous recipients who stood for the values of the First Amendment.
Honorees will be recognized at the 32nd annual First Amendment Awards, March 2 at the Marriott Marquis in Washington, DC.
"We are so grateful to have the opportunity to honor these individuals at the First Amendment Awards," said RTDNA Foundation President Dan Shelley. "This year's recipients feature some trailblazing pioneers, visionary leaders, brave reporters, and brilliant journalists. All are people who helped push journalism forward."
In addition to recognizing responsible journalism, the First Amendment Awards Dinner & Show is the Foundation's biggest annual fundraiser, enabling the Foundation to ensure the broadcast and digital news profession remains a critical part of our nation's free press for generations to come and supporting scholarships for journalism students.
"One of the great privileges of the RTDNA Foundation is honoring true journalism heroes at the First Amendment Awards," said RTDNA Foundation Chair Allison McGinley. "The First Amendment is enshrined in our Bill of Rights to protect the type of work these honorees have helped produce."
The honorees at this year's First Amendment Awards are:
Leonard Zeidenberg First Amendment Award — This award is presented to a radio or television journalist or news executive who has made a major contribution to the protection of First Amendment freedoms. It is named for the late Broadcasting & Cable senior correspondent, Leonard Zeidenberg.
Rashida Jones, MSNBC
Maria Hinojosa, Futuro Media
First Amendment Leadership Award — This award honors an outstanding individual or organization which champions the First Amendment and press freedoms.
Jordan Wertlieb, Hearst Television
First Amendment Service Award — This award honors professionals in local or network news who work in an off-air, management, largely behind-the-scenes capacity.
Keith Woods, NPR
First Amendment Award — This award is presented to a business, government or other leader who has made a significant contribution to the protection of the First Amendment and freedom of the press.
Hilde Lysiak, Nogales High School
Connie Walker, Okanese First Nation
First Amendment Clarity Award — This award recognizes a journalist or group of journalists who go to extraordinary lengths to provide meaning and context to complicated news stories or issues of extreme public importance.
Sarah Koenig, Serial Productions
Citation of Courage — This award is presented in recognition of distinguished service to journalism and extraordinary courage.
Jeff German, Las Vegas Review-Journal (posthumous)
Lifetime Achievement Award
Boyd Huppert, KARE-TV
---
Want to attend the 2023 First Amendment Awards?
---
About the Honorees
Rashida Jones
, Leonard Zeidenberg First Amendment Award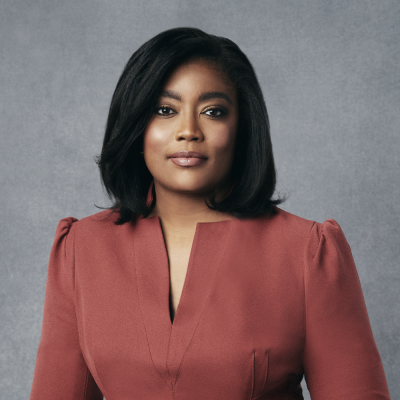 Rashida Jones is President of MSNBC. She is responsible for oversight of all programming, editorial units, business development and technical operations as well as MSNBC Films, a division of MSNBC that produces and acquires documentary features and short films for distribution across the NBCUniversal News Group platforms. Jones also oversaw the launch of the MSNBC hub on Peacock marking the expansion of MSNBC's streaming footprint.
Prior to taking on the role of President in February 2021, Jones served as Senior Vice President, NBC News and MSNBC. In this position, she spearheaded cross-platform breaking news and major events for both networks, including coverage of the coronavirus pandemic, and the networks' Decision 2020 coverage including presidential debates, town halls, primaries and special election nights and forums. Jones also led MSNBC's dayside and weekend news programming, where she managed hours of live reporting and newsgathering backed by the journalism of NBC News. Jones won an Emmy for strategic coverage of the Supreme Court's decision on same-sex marriage in 2016 and executive produced the most-watched Democratic presidential debate in history during the 2020 election cycle.
Before joining MSNBC in 2013, Jones was the News Director for the NBC affiliate in Columbia, South Carolina, where she rebuilt and rebranded the news team to focus on deep investigative reporting. The station was No. 1 in the market. Jones also served as Director of Live Programming at The Weather Channel, leading coverage and content for some of the network's most historic weather events, including Hurricane Katrina, mass tornado outbreaks and devastating snowstorms.
In 2019, Jones was inducted into the Scripps Howard Journalism Hall of Fame, an honor acknowledging her outstanding work in the journalism industry. She is a board member of the Carole Kneeland Project for Responsible Journalism and a member of the Academy of Arts and Sciences and the National Association of Black Journalists. In 2020, Jones was named to Variety's New York Women's Impact Report and 37 New Yorkers Making an Impact in Entertainment lists.
Jones received a Bachelor of Arts Degree in Mass Media-Arts Broadcast from Hampton University.
---
Maria Hinojosa
, Leonard Zeidenberg First Amendment Award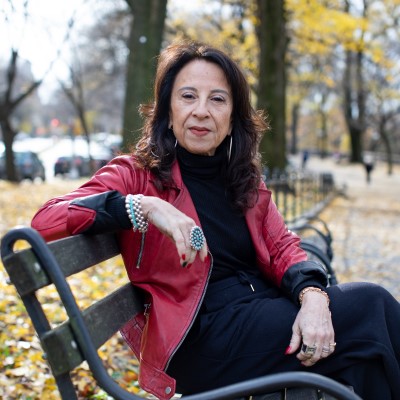 As a reporter who was the first Latina in many newsrooms, Maria Hinojosa dreamt of a space where she could create independent, multimedia journalism that explores and gives a critical voice to the diverse American experience. In the early parts of her career, it was simply that: a dream. When she began as a reporter for NPR, Hinojosa was among the first to report on youth violence in urban communities on a national scale. During her eight years as CNN's urban affairs correspondent, Hinojosa often took viewers into communities rarely shown on television and continued that work longform on Now on PBS. Additionally, Hinojosa was the first Latina to anchor a PBS FRONTLINE report: "Lost in Detention" which aired in October 2011 and was the first to explore abuse at immigrant detention facilities, garnering attention from Capitol Hill as well as both the mainstream and Spanish-language media.
After Hinojosa's nearly 30-year career as an award-winning journalist which included reporting for PBS, CBS, WNBC, CNN, NPR, and anchoring the Emmy Award-winning talk show from WGBH, "Maria Hinojosa: One-on-One," she was able to make her dream of an independent, Latina-led newsroom a reality. In 2010 she launched Futuro Media, an independent, nonprofit newsroom based in Harlem with the mission to create multimedia content from a POC perspective.
Futuro is now the home of Latino USA, the longest-running Latino American podcast in the world. In 2019 she became the inaugural Journalist in Residence at her alma mater Barnard College. She is the author of four books, she has won Emmys, The John Chancellor Award, multiple Robert F Kennedy Wards, and Overseas Press Club award, and most recently a Pulitzer Prize for her 30-year-long reporting piece "Suave."
She lives in New York with her Husband, their puppy Benito, and cats, Miko and Safiya.
---
Jordan Wertlieb
, First Amendment Leadership Award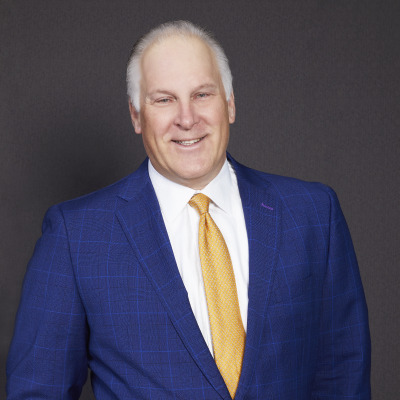 Jordan Wertlieb has been president of Hearst Television since 2013. He moved to the company's New York City headquarters in January 2011 as an executive vice president. He has management oversight responsibility for Hearst Television's stations, digital properties and two radio stations across 26 U.S. markets. He is a senior vice president of Hearst and a member of the Hearst board of directors.
Wertlieb is immediate past chairman of the National Association of Broadcasters' (NAB) joint board of directors and, previously, was chairman of its television board. He is a member of the A+E Networks board and serves as a vice chair of the Broadcasters Foundation of America board. He is a past president-chairman of the NBC affiliates board.
Wertlieb began his television career in 1986 as a research analyst at New York-based Katz Communications where he later became a sales account executive representing various Hearst television stations among other clients.
In 1993, Wertlieb joined Hearst's WCVB-TV, Boston, eventually becoming local sales manager. In 1999, he was promoted to general sales manager of WBAL-TV, Hearst Television's NBC affiliate in Baltimore, where, in 2005, he became the station's president and general manager. During his tenure there, the station further solidified its position as Baltimore's No. 1 TV station and earned many of television journalism's highest honors.
In 2015, Wertlieb was inducted into the Maryland D.C. Delaware Broadcasting Hall of Fame and, in 2018, to the Broadcasting & Cable Hall of Fame. In 2021, he was recognized by the National Association of Television Program Executives (NATPE) with its Lew Klein Award for Leadership and by the Library of American Broadcasting Foundation (LABF) for lifetime achievement during the LABF's Giants of Broadcasting & Electronic Arts awards ceremony. He holds a bachelor's degree from the University of Michigan, Ann Arbor, and is a graduate of the NAB Broadcast Leadership Training program.
---
Keith Woods
, First Amendment Service Award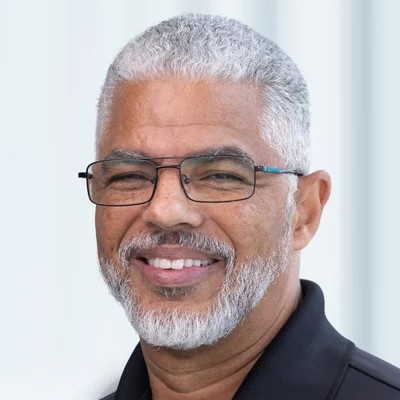 Keith Woods is Chief Diversity Officer at NPR. He leads and supports NPR's efforts to bring greater diversity to its audience, content and staffing while creating a workplace where a diverse staff can grow and thrive. He is a resource across the organization for leadership and staff working on diversity efforts, as well as for public radio leaders from more than 260 Member stations across the country. Woods also heads up the editorial Training team, which helps strengthen and support the work of journalists by training them in leadership, storytelling, reporting, editing, diversity, audio production and digital strategy.He came to NPR in 2010 to lead the organization's corporate diversity strategy and has worked with the newsroom on a multi-year effort to increase the diversity of sources. He has trained the staffs of more than 30 public media stations from Canton, N.Y., to Juneau, Alaska.
Before joining NPR, Woods was Dean of Faculty of The Poynter Institute, a school for journalists in St. Petersburg, Fla. There, he led a dynamic faculty and taught for 15 years in seminars on race relations, diversity, ethics, reporting and personal essay writing. He is co-author of The Authentic Voice: The Best Reporting on Race and Ethnicity.
Woods has worked to help professionals, faculty and students better understand and handle matters of diversity through workshops at dozens of journalism schools, radio stations, newspapers and television stations across the country. While at Poynter, he chaired two Pulitzer Prize juries.
He is a native of New Orleans and a graduate of Dillard University and the Tulane University School of Social Work. He is a former sports writer, news reporter, city editor, editorial writer and columnist, working his way through those jobs in 16 years at the New Orleans Times-Picayune.
---
Hilde Lysiak
, First Amendment Award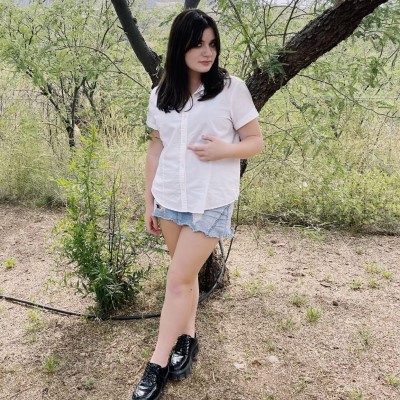 Hilde Kate Lysiak is the former publisher of the Orange Street News, which has an audience of millions of online readers. Hilde's journalism efforts have been profiled by the New York Times, Columbia Journalism Review, NBC Today, the Washington Post and hundreds of other newspapers and television stations around the world. Hilde has authored hundreds of articles and she is also the author of a six book series, Hilde Cracks the Case, published by Scholastic.
At age 9, she was first to break news of a murder in her hometown. Her investigation into corruption at her local fire department resulted in top officers losing their jobs and her exclusive reports on an alleged KKK member resulted in the person being forced to leave town. She was also awarded the Tribeca Disruptor Award for her journalism. In February 2019, Hilde again received national recognition after her confrontation with a United States Marshal was captured on video. Hilde is the youngest member of the Society of Professional Journalists and in 2019 was awarded the Junior Zenger Award for Press Freedom from the University of Arizona, which honors a young journalist who fights for the right of the press to report the news freely, fully and truthfully. On May 10, 2019, Hilde became the youngest person in U.S. history to deliver a commencement speech when she addressed the graduating class at West Virginia University's Reed College of Media.
Hilde's life is the subject of the Apple streaming series Home Before Dark on Apple TV+ starring Brooklynn Prince and Jim Sturgess, which premiered April 3, 2020. Hilde's memoir, Hilde on the Record, was released nationally on April 19, 2022. Hilde is currently taking time away from journalism to attend Nogales High School, where she is currently a junior with a 4.0 average.
---
Connie Walker
, First Amendment Award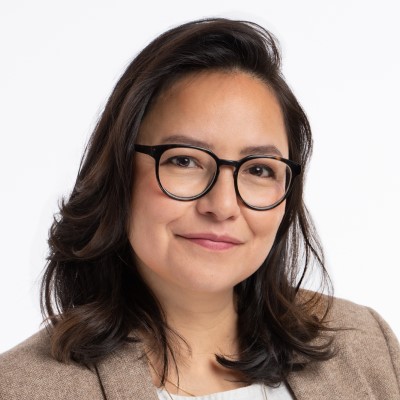 Connie Walker (Cree) is an award-winning investigative journalist and host of the acclaimed Gimlet Media podcast Stolen: Surviving St. Michael's. Her work has exposed the crisis of violence in Indigenous communities and the devastating impacts of intergenerational trauma stemming from Indian Residential Schools in Canada and the U.S.
Stolen: Surviving St. Michael's is one of the most comprehensive investigations to date into a single residential school. Walker and her team exposed systemic abuse that permeated the St. Michael's Indian Residential School in Duck Lake, Saskatchewan for decades and preserved the testimonies of St. Michael's survivors through a modern-day oral history project. Over the course of ten months of reporting, the Stolen team uncovered more than 200 allegations of sexual abuse against priests, nuns, and staff members at the school.
In 2022, Stolen: Surviving St. Michael's was awarded the Best Multi-Part Audio Documentary or Series at the IDA Documentary Awards and was named a finalist for the Dupont-Columbia Awards. The series was also named one of the best podcasts of the year by The New Yorker, The Atlantic, Esquire and Vulture.
Prior to joining Gimlet Media, Walker spent nearly two decades as a reporter and host for the Canadian Broadcasting Corporation in Toronto. She co–created and led the public broadcaster's Indigenous Unit starting in 2013 and was part of a team of reporters who, in 2016, built a database of unsolved cases of missing and murdered Indigenous women. The powerful digital project exposed the scope of violence against Indigenous women and girls and illustrated the human toll behind the statistics. The digital project was recognized as a finalist of the Michener Award and was awarded the RTDNA Canada's Adrienne Clarkson Award.
Walker is a member of the Okanese First Nation in Saskatchewan. She lives with her family in Toronto.
---
Sarah Koenig
, First Amendment Clarity Award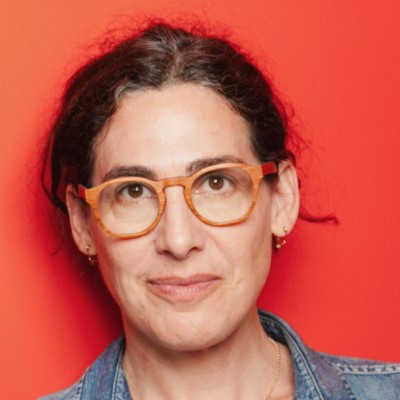 Sarah Koenig is the host and co-creator of the award-winning podcast Serial, now heading into its fourth season. Launched in 2014, Serial is credited with bringing mainstream attention to the podcast format and has been downloaded more than 420 million times, making it the most listened-to podcast in the history of the form. Among other honors, Serial won the 2014 Peabody Award, the first time the award has been given to a podcast. In 2015 Koenig was named one of Time Magazine's "The 100 Most Influential People."
Sarah Koenig began her career as a newspaper reporter – her first reporting job was at her weekly hometown paper. She lived in Moscow, Russia for several years, where she worked for The New York Times, and once she returned, went to work for the Concord Monitor in New Hampshire. She did stints as a crime reporter and then as a political reporter – the same beats she'd go on to cover at the Baltimore Sun.
In 2004 Sarah Koenig became a producer at the radio show This American Life. She has guest-hosted This American Life several times, most memorably for the "No Coincidence, No Story" show; she has also produced and reported some of the show's most popular episodes, including "Switched at Birth," "Dr. Gilmer and Mr. Hyde" and "Habeas Schmabeas," a Peabody Award-winning show about Guantanamo Bay.
In March 2017 Serial Productions released the Peabody Award-winning S-Town, a 7-part non-fiction podcast hosted by Brian Reed. In 2022 they released The Trojan Horse Affair, also hosted by Brian Reed. In July 2020, Serial Productions was purchased by the New York Times Company. Serial's first podcast with the New York Times is Nice White Parents. The third season of Serial, which explored the Cleveland criminal court system, is set to be an HBO Limited Series with LeBron James as an executive producer. The 2021 season of Serial with the New York Times is The Improvement Association.
---
Jeff German
, Citation of Courage
Jeff German, a veteran investigative reporter for the Las Vegas Review-Journal, was killed outside his home. German had been working on a story about a Clark County Nevada Public Administrator the week he was killed. That elected official later was arrested and charged with murder.
German served his community by shining a light in dark places and reporting information that would not be uncovered without his skill and determination. His death is a tragedy. No journalist should be subject to violence for practicing their First Amendment rights.
---
Boyd Huppert
, Lifetime Achievement Award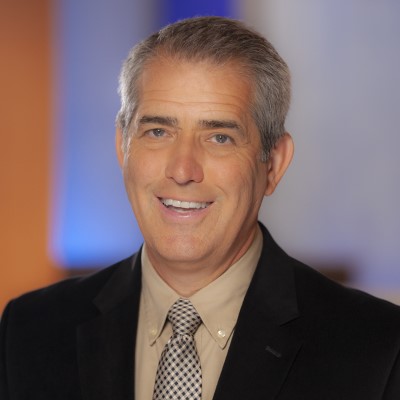 During his 39-year career in television news, Boyd Huppert has become widely known for his work as a video storyteller and teacher.
Boyd recently marked his 26th year at KARE TV in Minneapolis where he reports and produces the station's "Land of 10,000 Stories" segment. In addition to his reporting duties, Boyd serves as National Storytelling Coach for the 49 newsrooms of TEGNA, KARE's owner.
Independently, Boyd has presented hundreds of visual storytelling workshops across the United States and abroad. He has served for more than two decades as a faculty member at the Advanced Storytelling Workshop, sponsored by the National Press Photographers Association.
Boyd's work as a reporter has earned some of journalism's highest honors, including 22 National Edward R. Murrow Awards, multiple National Headliner and Sigma Delta Chi Awards, the Scripps Howard Award, the national Emmy for feature reporting and 148 regional Emmys. Boyd is a 2016 recipient of the Sprague Award, the highest honor bestowed by the National Press Photographers Association. Also in 2016, Boyd was inducted into the Emmy Silver Circle, recognizing career contributions to the television industry.
Prior to his arrival at KARE, Boyd worked at WITI-TV in Milwaukee, KETV in Omaha, and WSAW-TV in Wausau, Wisconsin.
Boyd grew up on a dairy farm in Wisconsin and graduated with a journalism degree from UW-River Falls, where he was named the university's 2013 distinguished alumnus.
---
About the RTDNA Foundation
The RTDNA Foundation, a 501(c)3 educational foundation, was created to help RTDNA members embody and uphold the standards of ethical journalism and promote leadership in the newsroom. The Foundation works for an America in which the press is able to hold the powerful to account, shine a light on corruption and act as a catalyst for positive change in local communities without denial of access, undue restriction, or fear of attack. We train and equip local journalists and journalism students to know their rights and report seek and report truth ethically – upholding your right to know.