Dr. Kate Steiner on Beating Burnout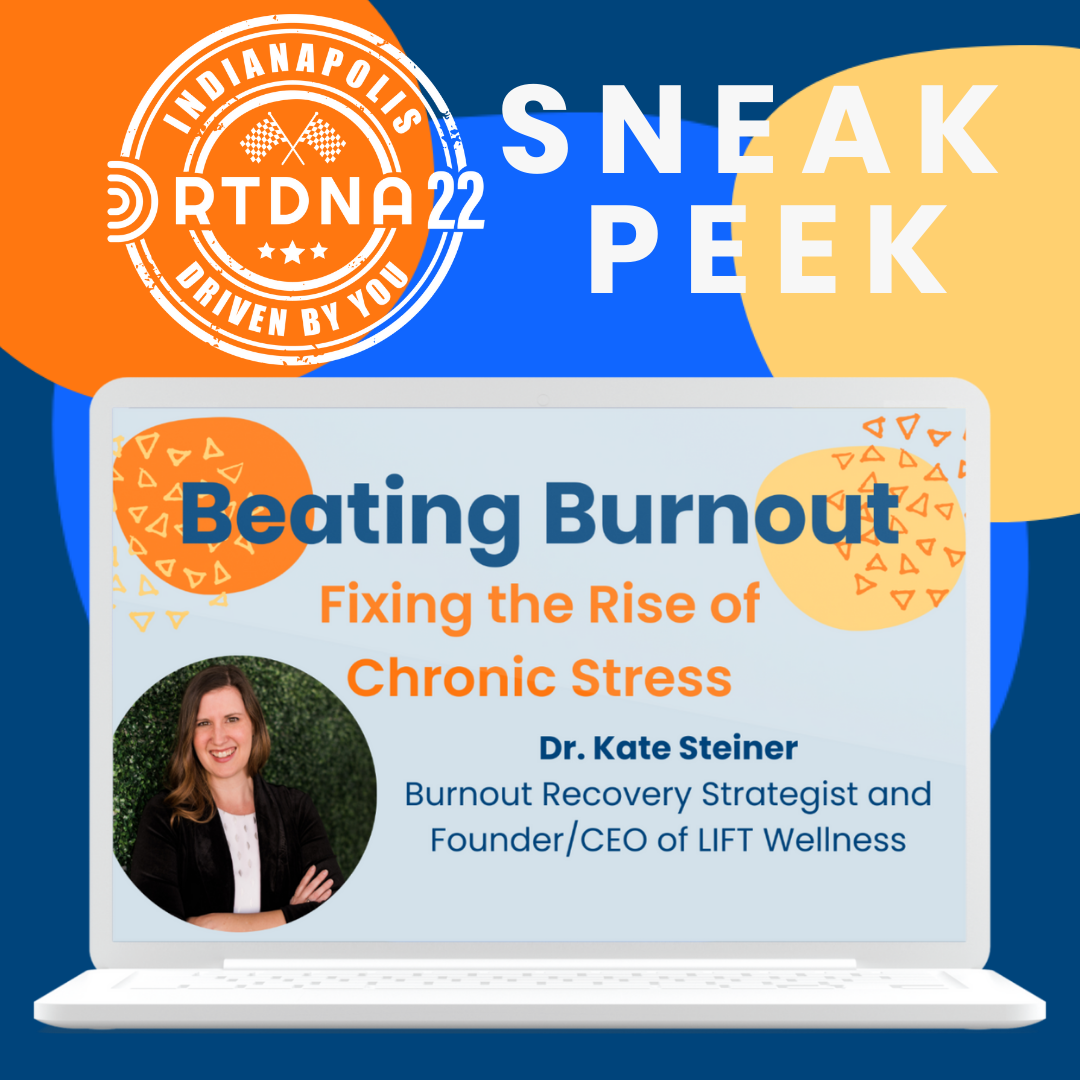 By Mikaela Schlueter
While conversations around burnout are increasing, the phenomenon itself is not new. No motivation, being unable to complete tasks, feeling anxious or depressed — all of these are signs of burnout.
The news industry is not exempt from burnout and oftentimes, journalists are more at risk of burnout compared to other professions. According to RTDNA's Mental Health Resource Guide, newsrooms contain a number of risk factors for burnout: the stress of impending deadlines, large workloads, needing to be ready for breaking news all coalesce into a perfect situation for burnout. We also can't forget the harassment, threats and violence journalists face in this sometimes thankless job.

Dr. Kate Steiner is a Burnout Recovery Strategist who founded LIFT Wellness Consulting, a company dedicated to assisting with burnout recovery. Steiner has researched wellness and burnout for more than 15 years and her expertise has helped a multitude of people recover from burnout.

During her session "Beating Burnout: Fixing the Rise of Chronic Stress" at RTDNA22, Sept. 14-16 in Indianapolis, Steiner will provide news leaders and professionals with the resources they need to recover from burnout. She will introduce them to the Steiner Self-Reflective Sustainability and Wellness (SSRSW) model, a research-based model she created for recovering from burnout, and help address all areas of wellness in her talk.

Steiner's SSRSW model frames burnout differently. Instead of viewing burnout as something to avoid, her model recognizes burnout as an event that is going to happen and provides the tools for when that occurs.

"It's really about building that resiliency and setting yourself up to support yourself and to prepare for those times where you're going to experience some burnout," Steiner said.

Steiner often talks about "burn events," which sometimes can result from a regular work occurrence.

"It could be a meeting. It could be a really long, challenging day. It could be an unexpected thing (like) managing a crisis or a really tough news story comes up," Steiner said. Burn events are moments that catch people off guard.

Even though burn events can feel unexpected, Steiner says that people can prepare for times where they might be more vulnerable to burnout. Some examples she gave include working holidays or covering news during an election season — any times that are likely to be busier and more stressful are important to look out for.

In her session, Steiner will dive more into how to prepare for these moments in all areas of wellness. These include: physical wellness, social wellness, spiritual wellness, emotional wellness, intellectual wellness and financial wellness.

"Knowing each of those areas (of wellness) can help you be more prepared, not only for the burn events that you know are coming, but also just maintaining a daily general wellness practice," Steiner said.

Steiner hopes people will leave her session with the tools needed for burnout recovery and are able to implement them to better identify burnout and burn events. She also hopes people leave knowing burnout is normal.

"I really hope that the people who attend my session walk away with the experience of knowing they're not alone in this," Steiner said. "That they now have some vocabulary and some verbiage for how they're feeling…and understanding the fact that it is actually part of being human."