CNN's Omar Jimenez to Emcee RTDNF's 31st Annual First Amendment Awards
Date posted
February 7, 2022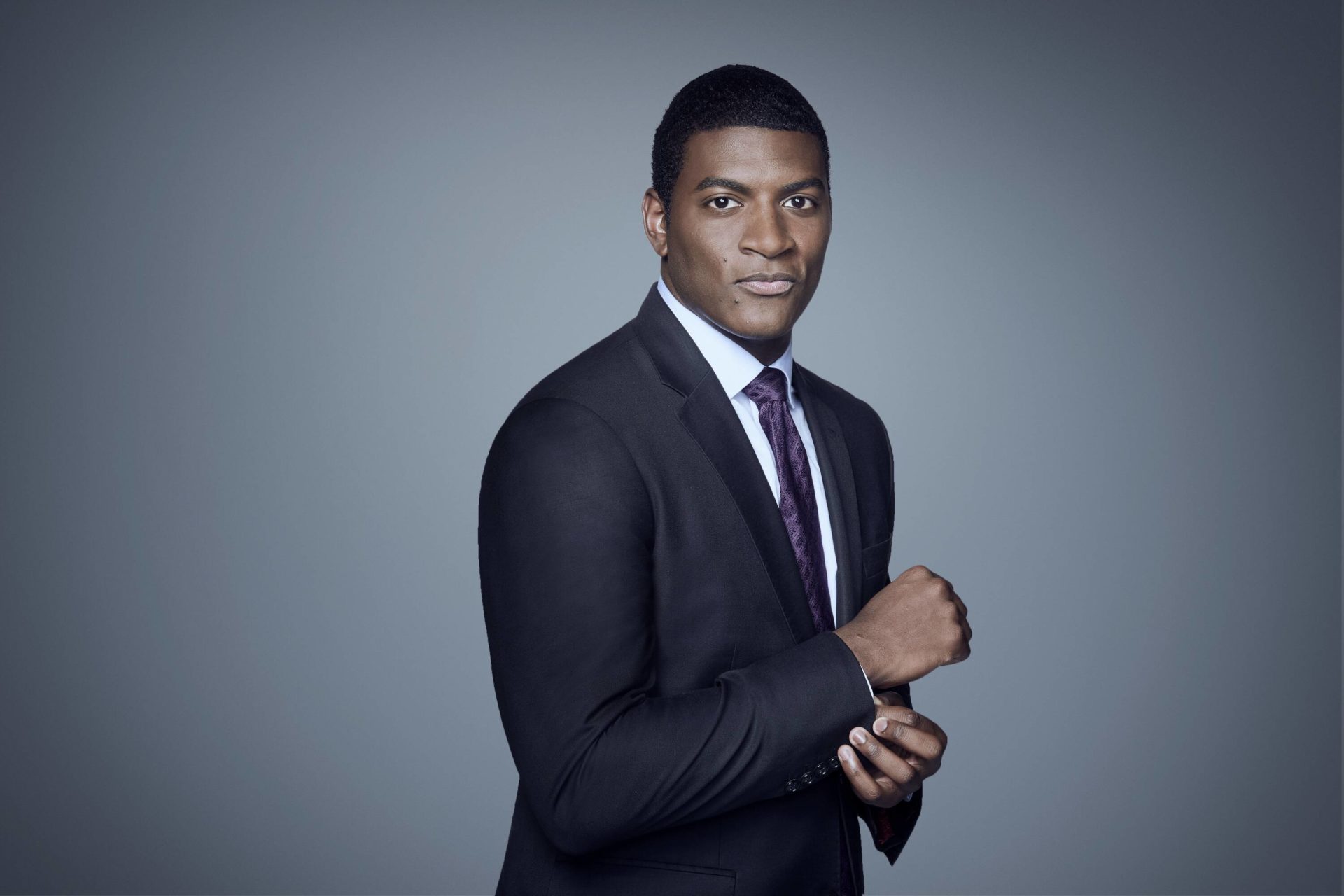 The Radio Television Digital News Foundation has announced that CNN Correspondent Omar Jimenez will be the Master of Ceremonies for the 31st annual First Amendment Awards, to be held March 9 at the Marriott Marquis in Washington, DC. Jimenez will help honor 10 First Amendment Awards recipients that exemplify responsible journalism and practice their constitutionally guaranteed duty to seek and report the truth.
Since starting as a correspondent in 2019, Jimenez has helped lead CNN's coverage on numerous national and international stories including: the murder of George Floyd, the first major COVID-19 outbreak in the United States, the sudden death of Kobe Bryant, and more.
While in Minneapolis covering protests after George Floyd's death, he and his team were handcuffed and detained live on air by Minnesota State Patrol. His team was held for a little over an hour before they were released and could return back to coverage. Over the ensuing months, he helped lead the network's coverage in both the trial and conviction of the former officer found responsible for murdering Floyd.
Throughout his time as a correspondent, Jimenez also helped cover the impact of the COVID-19 pandemic, both economic and medical, from some of the hardest hit areas of the United States including from inside emergency rooms, jails, and numerous city hotspots.
Jimenez started with CNN in 2017 for the network's affiliate service, CNN Newsource, based in Washington, D.C. While there, he covered breaking news stories for CNN's more than 900 affiliates nationwide reporting both in the United States and internationally in France and Mexico.
Among his work at Newsource: He reported from the ground in Paris in the aftermath of the Notre Dame Cathedral fire; from Las Vegas just hours after the mass shooting there, the deadliest in modern American history; and from Florida and Texas during the 2017 hurricanes that became part of CNN's Emmy-nominated coverage.
Jimenez won his first National News & Documentary Emmy Award in 2021 for his work covering the death of George Floyd.
Prior to joining CNN, Jimenez worked for WBAL-TV in Baltimore, Maryland where he was a reporter and fill-in anchor. While there, he received an individual Emmy nomination for general assignment reporting.
He covered the trials for the officers charged in the death of Freddie Gray, was the lead story on the station's Emmy award-winning special on opioids, and published pieces on opioid influence in Maryland and the fight against child sex trafficking across the state.
Jimenez began his on-air career as a multimedia journalist for WGEM- TV in Quincy, IL, where he covered a wide variety of stories, including the business behind the local methamphetamine trade at the time.
He graduated from the Medill School of Journalism at Northwestern University, where he also played on the varsity men's basketball team.
Honorees at this year's First Amendment Awards dinner include Mary Louise Kelly of NPR, Cesar Conde of NBC Universal News Group, FCC Chairwoman Jessica Rosenworcel, First Draft, Kim Godwin of ABC News, Mike Allen and Jim VandeHei of Axios, "Face the Nation with Margaret Brennan" produced by CBS News, Steve Kornacki of NBC News, Kevin Nishita, and Jayne Miller of WBAL-TV.
In addition to recognizing responsible journalism, the First Amendment Awards is the Foundation's biggest annual fundraiser, enabling the Foundation to ensure the broadcast and digital news profession remains a critical part of our nation's free press for generations to come and supporting scholarships for journalism students.
---
About RTDNF
RTDNF, a 501(c)3 educational foundation, was created to help RTDNA members embody and uphold the standards of ethical journalism and promote leadership in the newsroom. The Foundation works for an America in which the press is able to hold the powerful to account, shine a light on corruption and act as a catalyst for positive change in local communities without denial of access, undue restriction, or fear of attack. We train and equip local journalists and journalism students to know their rights and report seek and report truth ethically – upholding your right to know.