RIAS Media Prize Now Open For Entries
Date posted
December 14, 2022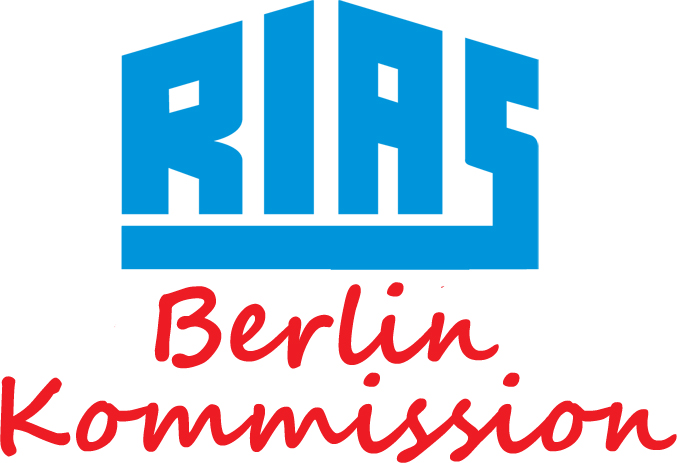 The RIAS Media Prizes are awarded to journalists who have implemented extraordinary ideas on transatlantic or mutually interesting topics with high-quality reporting.
The 2023 prizes will award total of up to $10,000 in prize money for exceptional radio, television and digital stories, for outstanding broadcast stories in either the United States or Germany during the year 2022.
U.S. journalists who have reported on German-American topics or issues of transatlantic importance are invited to enter. Prizes will be awarded in television, radio and digital formats, and RIAS Fellows are also invited to enter a special RIAS Fellow Prize category.
Entries are due January 31, 2023. Learn more and enter here.
The prize winners will be feted at an awards ceremony in Berlin on June 1, 2023, conditions permitting, and all winners are invited to attend. Excerpts of winning work will be featured in the ceremony.
Past winners have included a New York Times The Daily podcast series, a New Hampshire Public Radio for reporting on heroin addiction and treatment in Germany and CBS News' "60 Minutes" for coverage of the German justice system as well as Ryan Delaney of St. Louis Public radio, who won for a series of stories about how Germany kept its schools open during the first stages of the COVID-19 pandemic.
See more about what makes a successful submission.
Created in 1995 by the German-American Commission that is dedicated to promoting broadcast journalism exchanges in both countries and keeping alive the spirit of the legendary Cold War-era "Radio in American Sector," the RIAS Media Award has become a coveted prize for journalists in both the United States and Germany over the last 30 years.
The RIAS Media Prize aims to strengthen the diversity of transatlantic dialogue and to deepen interest in German-American relations. Committed, independent journalism can contribute to the mutual understanding and to an open social discourse about values and goals of and between the countries. The RTDNF has co-sponsored and administered German-American exchange programs since 1993 to give journalists the opportunity to learn directly about Germany's culture, politics and practice of journalism.
DEADLINE FOR ENTRIES: JANUARY 31, 2023
Entries must include:
full name, title, business address, phone, e-mail,
posting date(s) of the story, story running length, word count, – story title and brief description
a brief description of your role in the production of the story
Clearly indicate the category for your entry:
Categories are: 1) Television 2) Radio 3) Digital (includes podcasts and online) 4) "RIAS Fellow Prize" (best TV, radio or digital entry by a current RIAS participant or RIAS fellow alumni)
A maximum of two entries per person is allowed. An entry is considered to be one single entry when several shorter pieces relate in form or content to a specific category.
All entries must be submitted electronically via Email:
with a valid URL that is active until at least March 2023 and can be accessed without proprietary information (password) by the RIAS jury
ALL ENTRIES SHOULD BE SENT TO:
Email: info@riasberlin.org
---
The RIAS Berlin Commission is a binational organization for the promotion of German-American understanding in the field of broadcasting.