RTDNA Celebrates Journalism Excellence at 2021 Murrow Awards Gala
Date posted
October 27, 2021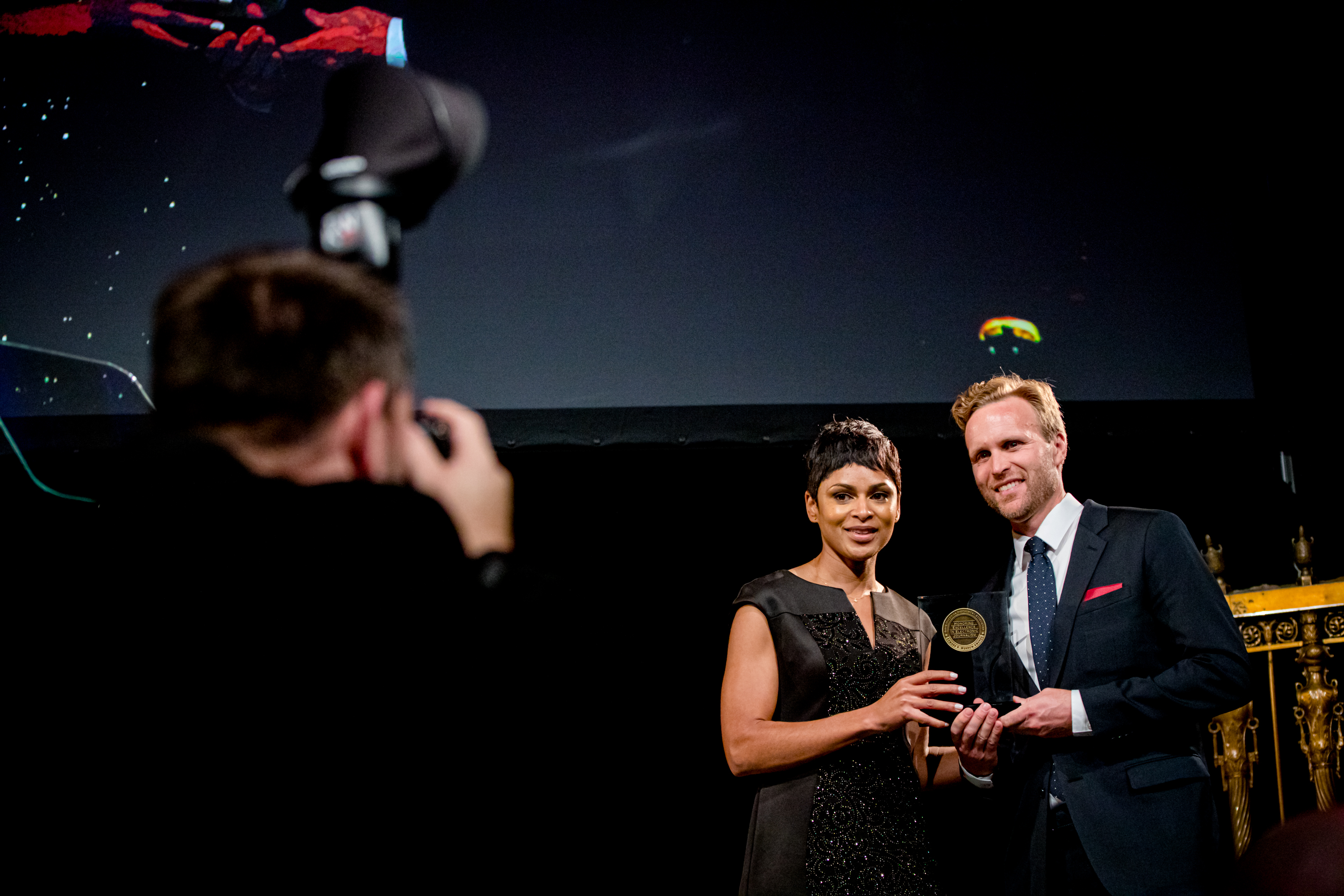 The Radio Television Digital News Association honored more than 130 news organizations Wednesday night at the 2021 Edward R. Murrow Awards Gala in New York City.

The awards recognized excellence in digital, radio and television journalism across 18 different categories.

"We gather to honor the best of last year's broadcast and digital journalism, and all journalists who braved unprecedented challenges brought on by the pandemic, a badly needed but sometimes turbulent racial reawakening, and arguably the most contentious election cycle in our nation's modern history," RTDNA Executive Director Dan Shelley said at the Gala. "Yet you — and they — did it with extreme professionalism, unending persistence and a deep passion for serving the public by seeking and reporting the truth."

Nearly 400 journalists and their guests were on hand to celebrate the event, held in person for the first time since 2019. RTDNA limited capacity in an effort to distance tables. RTDNA also required all Gala attendees be vaccinated from COVID-19 and show proof of a negative COVID test taken within 72 hours of the Gala.
Eight organizations — WBHM (small market radio), WLRN News (large market radio), ABC News (network radio), WISC-TV (small market television), WBBM-TV (large market television), ABC News (network television), the International Consortium of Investigative Journalists (small digital news organization), and STAT (large digital news organization) — were recognized for overall excellence, the biggest prize of the night.
There were more than 5,200 entries this year. In May, RTDNA recognized more than 750 winners of the Regional Murrow Awards, which automatically advanced to the national competition.

Nicole Suarez, anchor of Noticias Telemundo, Jericka Duncan, anchor and national correspondent for CBS Weekend News, and Juju Chang, co-anchor of ABC News' "Nightline," were emcees for the evening.

"We know what we do matters, and therefore, we act with integrity," RTDNA Chair Allison McGinley said at the Gala. "Through it all, we face many obstacles as journalists. But we can't stop. … Our world is changing, and the needs of journalists and their readers and viewers are ever-evolving. Please know that we at RTDNA commit to innovating alongside you to ensure a solid foundation of ethical journalism for decades to come."

Among the most prestigious awards in journalism, the Murrow Awards recognize local and national news stories that uphold the RTDNA Code of Ethics, demonstrate technical expertise and exemplify the importance and impact of journalism as a service to the community. Murrow Award winning work demonstrates the excellence that Edward R. Murrow made a standard for the broadcast news profession.

RTDNA has been honoring outstanding achievements in electronic journalism with these awards since 1971.
Photo: BP Miller / Chorus Photography