Celebrating Journalism Heroes at First Amendment Awards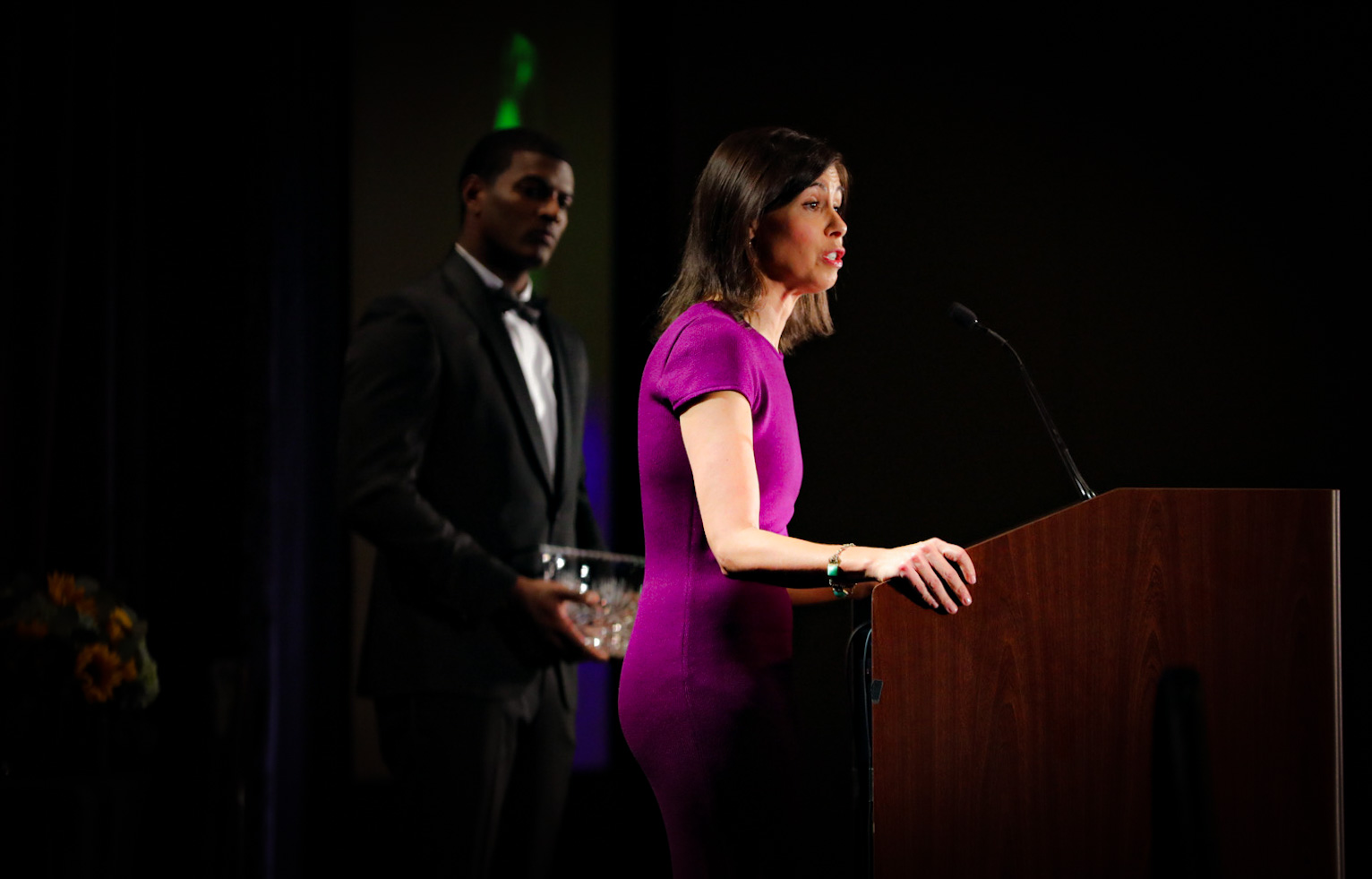 The Radio Television Digital News Foundation honored 10 individuals and organizations Wednesday night during the 31st annual First Amendment Awards. The awards recognize those that exemplify responsible journalism and who practice their constitutionally guaranteed duty to seek and report the truth.
"Tonight we honor some of our profession's heroes of the past two years," said Dan Shelley, Executive Director of RTDNF and RTDNA. "Our 2021 and 2022 classes of honorees truly reflect the future of our industry: more diverse, more innovative, and universally committed to protecting our ability to report the truth."
The 10 honorees — an expanded group that recognizes the 2021 and 2022 recipients of the First Amendment Awards — join 122 previous recipients who stood for the values of the First Amendment.
"On behalf of the board of trustees, thank you to all of our honorees for what you have done and continue to do in service of the First Amendment," said RTDNF Chair Andrea Stahlman.
More than 260 attendees helped celebrate the recipients, including press freedom policymakers from Capitol Hill and key White House staffers.
The honorees at this year's First Amendment Awards Dinner were:
Leonard Zeidenberg First Amendment Award
2022: Mary Louise Kelly, Co-host, "All Things Considered," NPR
2021: Cesar Conde, Chairman, NBCUniversal News Group
First Amendment Leadership Award
2022: Jessica Rosenworcel, Chairwoman, Federal Communications Commission
2021: First Draft
First Amendment Service Award
2022: Kim Godwin, President, ABC News
2021: Mike Allen (Executive Editor) and Jim VandeHei (CEO), Axios
First Amendment Award
2022: "Face the Nation with Margaret Brennan," produced by CBS News
First Amendment Clarity Award
2022: Steve Kornacki, National Political Correspondent, NBC News & MSNBC
RTDNF Citation of Courage
2022: Kevin Nishita (posthumous), Bay Area security guard
RTDNF Lifetime Achievement Award
2022: Jayne Miller, reporter, WBAL-TV
In addition to recognizing responsible journalism, the First Amendment Awards Dinner & Show is the Foundation's biggest annual fundraiser, enabling the Foundation to ensure the broadcast and digital news profession remains a critical part of our nation's free press for generations to come and supporting scholarships for journalism students.
---
About RTDNF
RTDNF, a 501(c)3 educational foundation, was created to help RTDNA members embody and uphold the standards of ethical journalism and promote leadership in the newsroom. The Foundation works for an America in which the press is able to hold the powerful to account, shine a light on corruption and act as a catalyst for positive change in local communities without denial of access, undue restriction, or fear of attack. We train and equip local journalists and journalism students to know their rights and report seek and report truth ethically – upholding your right to know.