RIAS Berlin Commission Selects Michael Gargiulo as Alumnus of the Year
Date posted
December 20, 2021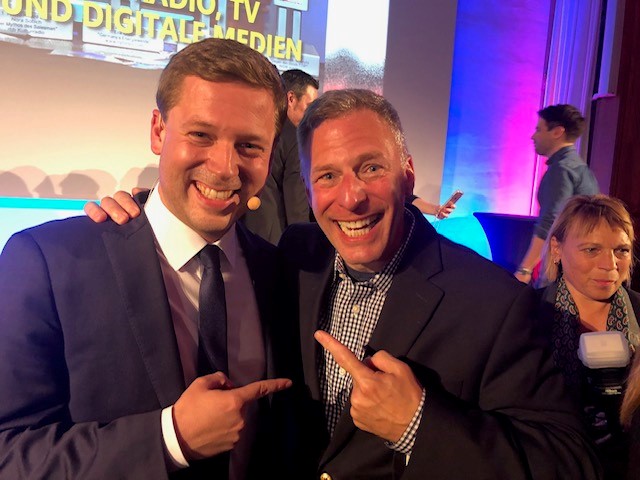 Michael Gargiulo, a morning anchor at WNBC TV in New York, has been honored by the RIAS Berlin Commission as its Alumnus of the Year title for his efforts to bring together American and German journalists.

Gargiulo first took part in a RIAS program to Germany in 2002 and has led the New York City alumni chapter for the past four years. He has helped organize a group of 17 American RIAS alumni for a week-long program to Berlin in September.

He also has been a featured guest speaker at WNBC in New York for visiting groups of German journalists for many years, has recruited American journalists for RIAS programs, helped increase the numbers of entries from the United States for the RIAS Media Prize and has also served on the RIAS jury.

"I'm both honored and humbled because so many German and American journalists do so much for RIAS," Gargiulo said. "... My own association with RIAS has meant so much to me in terms of new German and American friends."

Learn more about the RIAS Berlin Commission and its Alumnus of the Year award here.

The Radio Television Digital News Foundation is proud to partner with the RIAS Berlin Commission to enhance relationships between German and American journalists.

The RIAS Berlin Commission's Media Awards are now accepting entries for their 2022 prizes. Learn more about the awards here. Deadline for entry is Jan. 31, 2022.