---
RTDNA23 Session Details
[Subject to Change]

Thursday
Managing Mental Health for You and Your Team
When: Thursday, Sept. 21, 8:30 - 10 a.m.
About this session: Grief is a feeling that we all have felt at some point or another in our lives. It is in our personal lives, but can also find us in a professional capacity, particularly when dealing with the aftermath of trauma. Journalists can especially experience grief through the myriad of connections they make to the subjects of their stories, and it can be just as devastating to manage. Managers have increasingly been put in the position of supporting their staff as they battle through grief personally and professionally. As we endeavor to create more supportive newsrooms that allow for the truth of feelings to be expressed, everyone needs more help to learn how best to support their staff while they do their day-to-day jobs, while also learning how to help themselves cope with grief and trauma in an industry that never stops.
About the trainer: Carolyn Murphy helps individuals discover how to lead authentically by focusing on healing and resilience that builds on each leader's strengths and values. Throughout her decades of coaching, facilitating, leading teams, teaching, and working as a psychotherapist, she embraces the "paradoxical theory of change" — which is that change occurs when an individual becomes what they are, not when they try to become what they are not.

Carolyn has coached and consulted with all levels of leaders in over 30 client systems across tech, finance, pharma, biotech, government, and nonprofit organizations. She is a master at creating engaging, professional, and highly applicable learning programs. She has 25 years of experience working in corporate roles, including as Director of Operations at Cisco Systems. Carolyn holds a clinical master's degree in Counseling Psychology and is certified by the International Coaching Federation. She splits her time between Northern California and Massachusetts and loves hiking with her husband and their dog, Roxy.
---
How Improv Can Help You Innovate in Your Newsroom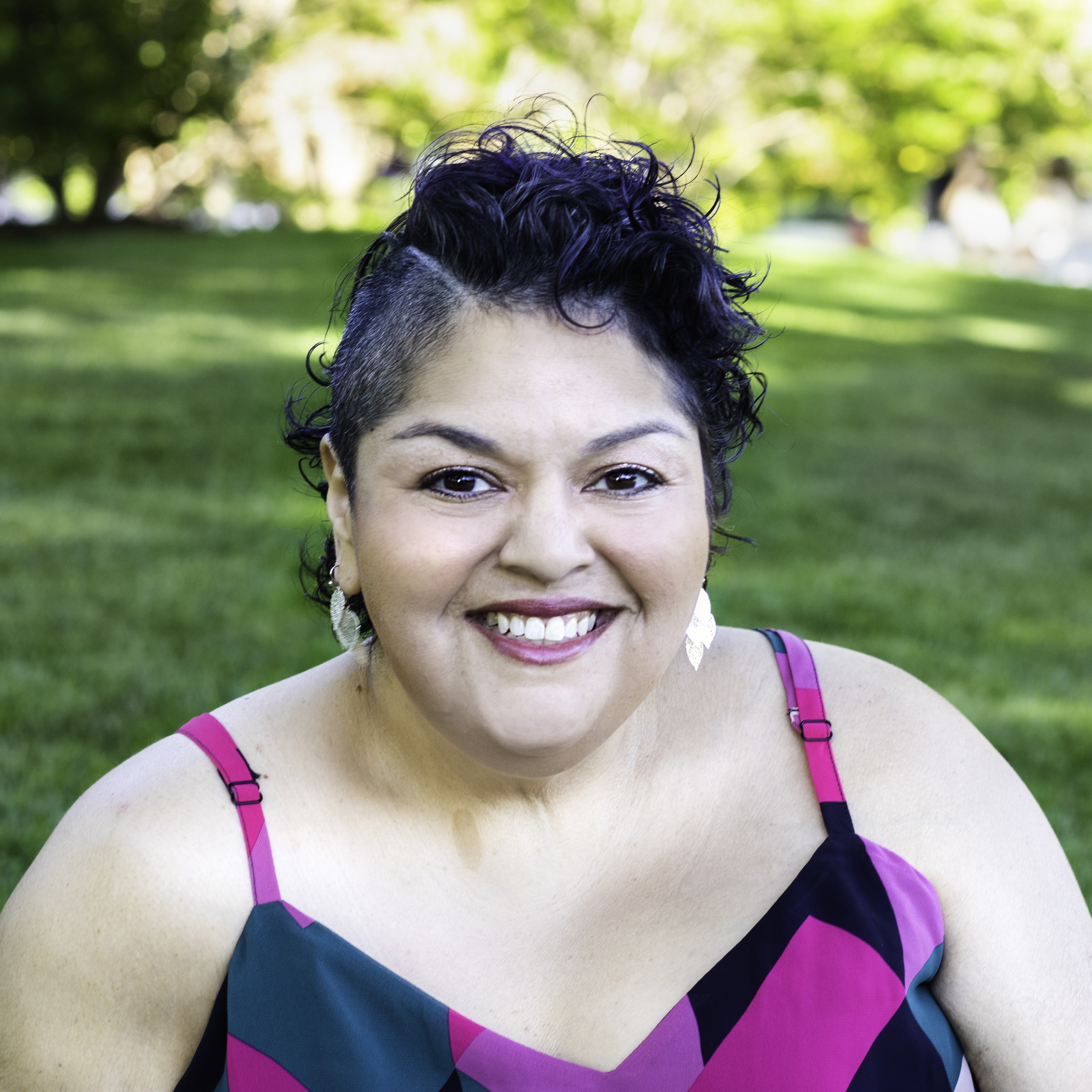 When: Thursday, Sept. 21, 10:30 a.m. - 12 p.m.
About this session: Newsrooms often struggle to innovate because they focus on their constraints instead of their opportunities. As journalists, we often fail to see outside our newsroom walls to solve our biggest problems. But what happens if we approach our challenges by replacing "yeah, but" with "yes, and?" In this session, we will delve into the world of improvisational comedy by utilizing unexpected and fun exercises to explore problem-solving, teamwork, and our own creativity in the newsroom.
About the trainer: Cristela Carrizales is a respected Oklahoma City actor, singer, improviser and director. She is the former Artistic Director of OKC Improv as well as founder and former Artistic Director of The City Cabaret OKC. Cristela currently curates and hosts Norman Depot Comedy Night, a comedy variety show the third Thursday of every month in Norman, OK.
She has been teaching improv through various professional development workshops for over 10 years and has appeared in a number of stage productions around Oklahoma City. During the day, she is a Senior Academic Advisor for the University of Oklahoma.
---
How Including Missing Perspectives of Women in News Can Revitalize News Organizations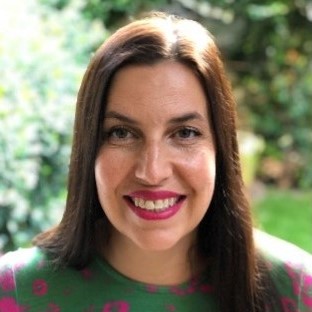 When: Thursday, Sept. 21, 10:30 a.m. - 12 p.m.
About this session: The stats are telling: women are missing both in our coverage and around the news leadership decision-making table. Explore key solution themes that emerged from 41 senior news exec interviews with editors from leading news organizations including the NYT, Bloomberg, BBC, NPR, the Guardian, the AP, NBC News; analysis of 168 news initiatives and 354 news brands across the globe; and insights from three multi-award-winning Missing Perspectives reports, including the $38 billion business case for gender equity in news. Then dive in with peers to create and develop tangible plans for making your journalism more inclusive thus taking advantage of the existing business opportunity among women.
About the trainers: Luba Kassova is an audience strategist, researcher, journalist and the author of the multi-award-winning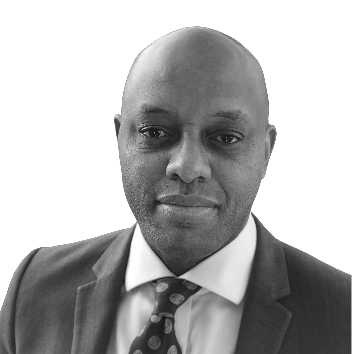 Missing Perspectives of Women in News report series including the latest From Outrage to Opportunity. Luba's work has been quoted or published by 500+ news outlets and read in over 200 countries. After heading up the Audiences team for Journalism at the BBC for a few years, Luba co-founded international consultancy AKAS where she has advised news organizations including The Guardian, Channel 4 News/ ITN, ICFJ, CPJ, The Fuller Project, Internews, Ukraine's Public Service Broadcaster and others. While researching the audiences' general election coverage needs at the BBC, Luba's team provided the insights that led to the birth of the Reality Check multi-platform news strand.

Richard Addy is a co-founder of AKAS - an international consultancy delivering strategy, impact measurement, audience, and communication advice to media and philanthropic organisations, international institutions, and NGOs. As part of AKAS' 100+ projects, Richard has worked with NPR, The Guardian, BBC News, CNN, CPJ, ICFJ and The Bill & Melinda Gates Foundation's Global Media Partnership Program. Prior to setting up AKAS, Richard was a strategist and Government Economist advising CEOs, Government ministers, and organisational leaders, including being the Chief Advisor to BBC's Deputy Director General who was responsible for BBC News' local, national, and international journalism. Richard is a board member of theguardian.org, Africa No Filter and Mind, the UK's leading mental health charity.
---
Outside the Box: New Ways to Recruit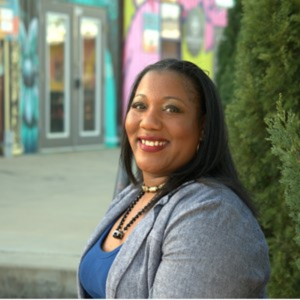 When: Thursday, Sept. 21, 12:30-1:30 p.m.
About this session: Everyone is talking about the recruitment challenges facing their newsrooms in nearly every market around the country. The vacancies are glaring and the old ways of recruiting just aren't cutting it anymore. How are newsrooms using innovation in their approach to filling the gaps? Does thinking outside the box yield different results? We'll find out during this conversation with three teams who have found creative ways to attract, train and keep new employees while maintaining the same high levels of journalistic professionalism.
About the trainers: Lynn Hatter is news director at WFSU in Tallahassee, FL. She is a Florida A&M University graduate with a bachelor's degree in journalism. Lynn has served as reporter/producer for WFSU since 2007 with education and health care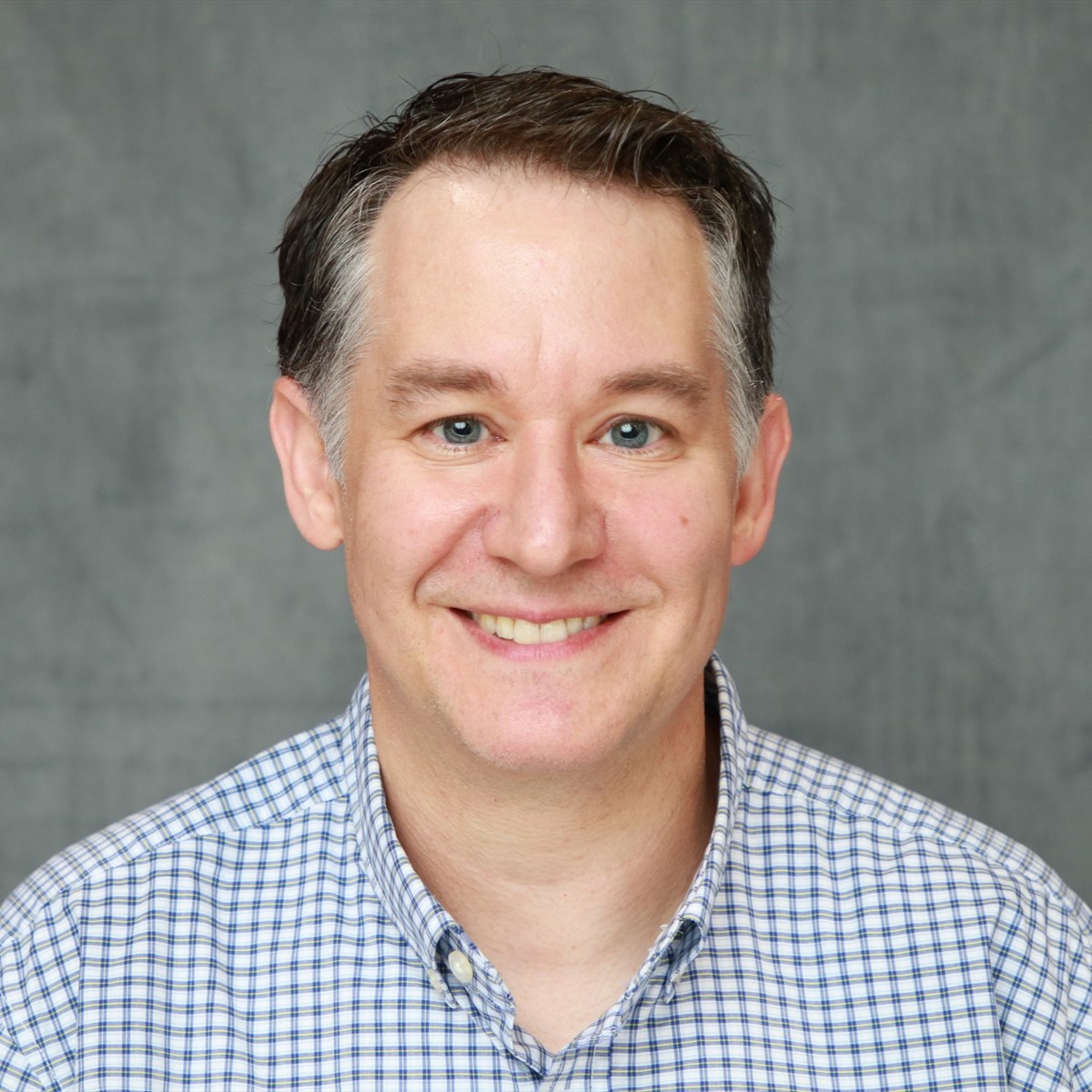 issues as her key coverage areas. She is an award-winning member of the Capital Press Corps and has participated in the NPR Kaiser Health News Reporting Partnership and NPR Education Initiative. When she's not working, Lynn spends her time watching sci-fi and action movies, writing her own books, going on long walks through the woods, traveling and exploring antique stores.
Jim Iovino has more than 25 years of experience as a print and multimedia journalist. He is the program director for the Scripps Journalism Journey Initiative, which helps mid-career print and digital journalists transition to video-driven storytelling. Prior to joining Scripps he served as visiting assistant professor of media innovation at West Virginia University, where he developed and directed the NewStart Newspaper Ownership Initiative – a program that focuses on recruiting, training and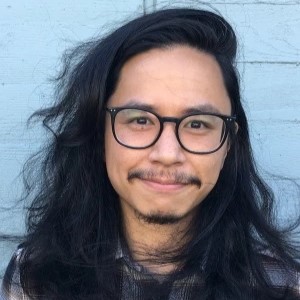 supporting the next generation of community newspaper owners and publishers across the country. While teaching at WVU, he was a fellow in the Poynter Institute's Media Transformation Challenge program. Before joining WVU, Iovino was deputy managing editor of the Pittsburgh Post-Gazette, which was awarded the 2019 Pulitzer Prize in Breaking News Reporting for its Tree of Life massacre coverage. Iovino managed all digital editorial initiatives at the Post-Gazette, including driving audience-first and digital subscription efforts. Previously, Iovino was senior news editor of operations for NBC-owned stations' digital properties across the country. He also served as digital managing editor for the NBC station in Washington, D.C., and was a digital editor for TV stations in Columbus, Ohio, and Pittsburgh. He began his career as a sports writer for the Tribune-Review in Pittsburgh and Greensburg, Pa.
Victor Tence is the Line Producer for Crosscurrents and Coordinator for KALW's Training Programs. He is a graduate of City College of San Francisco's journalism program and the 2020 KALW Audio Academy cohort. He transitioned to journalism after spending 6 years cooking in Bay Area kitchens. He is passionate about covering the local hospitality, food and agriculture industry, as a way to advocate for the community he loves. Now, he works as a producer for KALW's award-winning news magazine, Crosscurrents. He also organizes and facilitates KALW's various training programs.
---
Is Objectivity Obsolete?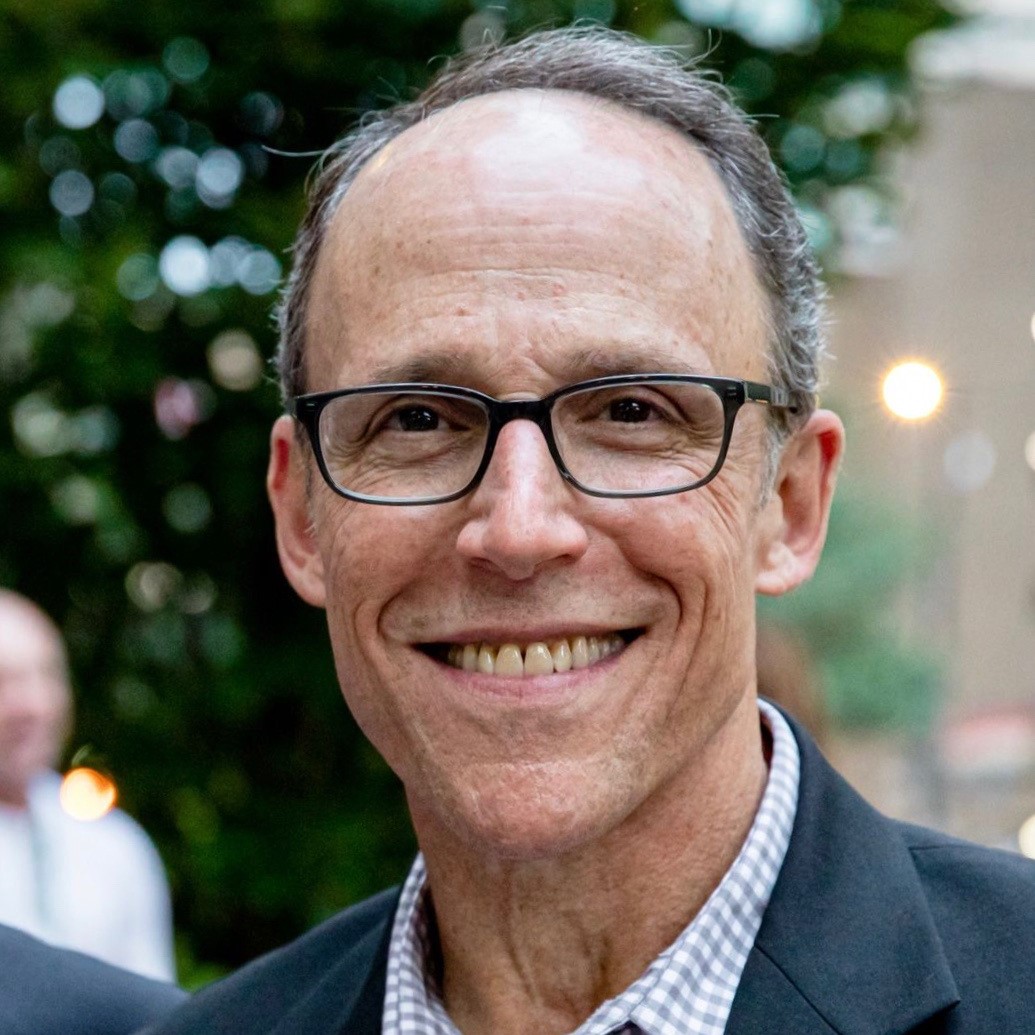 When: Thursday, Sept. 21, 1:45-3:15 p.m.
About this session: Just the facts. That's all news consumers say they want from journalists. How hard can that really be?
Of course, you know that's not as simple as it sounds. These days, some of the traditional values of journalism are the subject of serious new scrutiny. Is anybody really truly "objective"? Is that even a worthy goal? What are the alternatives? If true objectivity is unattainable, does that mean we shouldn't try? And are we ready to apply that logic to other principles, as well?
Join a candid and provocative conversation about one of the biggest issues facing the news business today. Don't expect easy answers, but count on coming away with important insights you can immediately apply in your work.
About the trainer: Scott Libin has three decades of experience as a journalist, including jobs on camera and behind the scenes, as a news director and as an educator. He is a consultant, coach and communications professional, specializing in broadcast and digital journalism.
In June 2014, Scott joined the University of Minnesota Hubbard School of Journalism and Mass Communication from Internet Broadcasting in St. Paul, Minn., where he had been vice president of news and content since 2011. At IB, Scott led a newsroom serving top television stations from Boston to Honolulu with breaking news and enterprise content that engaged audiences and increased traffic to desktop, mobile and social platforms.
Scott has led newsrooms at WCCO-TV and KSTP-TV in the Twin Cities, and WGHP-TV in the Greensboro/High Point/Winston-Salem, N.C., market. He has twice been a full-time member of the resident faculty at The Poynter Institute in St. Petersburg, Fla., and has trained journalists from Newfoundland to South Africa to China. Scott began his career as a congressional press secretary and as a bureau reporter in Washington, D.C. He was a reporter and anchor in North Carolina before entering management.
---
Listening as a Superpower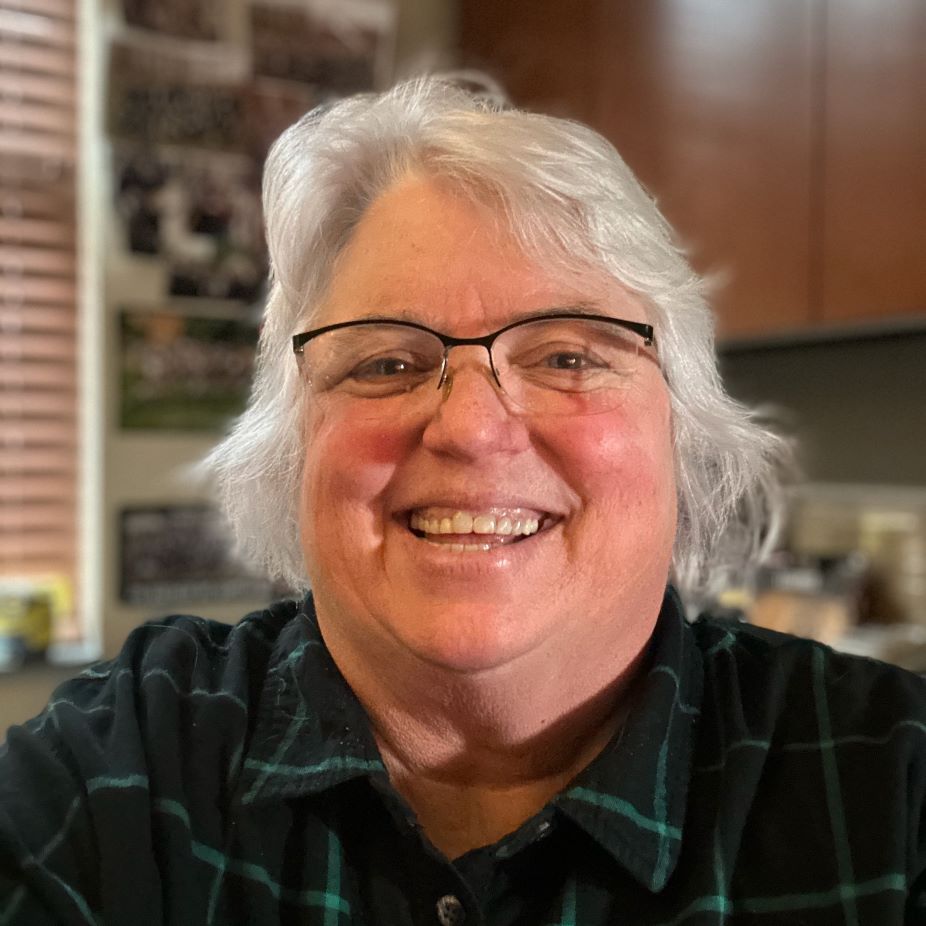 When: Thursday, Sept. 21, 1:45-3:15 p.m.

About this session: Unlock the potential of listening and discover the true superpower that lies within it. In a world that often glorifies speaking, we tend to overlook the profound impact of active and empathetic listening. During this thought-provoking session, we will delve into the transformative effects of being a great listener, both in personal and professional spheres. Learn how listening fosters stronger relationships, boosts productivity, and enhances leadership abilities.
About the trainer: Julie Jones, the creator of The Listening Project course at the University of Oklahoma, will share invaluable insights and practical tips on how to harness the superpower you never knew you could lean on as a newsroom leader.
She is associate professor at Gaylord College, co-founder of OUStormCrowd, national chair for the National Press Photographers Association News Video Workshop, and, in 2012, was one of ten professors nationwide named as Kappa Alpha Theta's Outstanding Faculty. Jones earned her doctorate at University of Minnesota in 2010.
A former television photojournalist and producer, Jones brings a wealth of professional experiences to her academic work. Her research is focused on the participatory nature of online news and visual platforms. Her work has been published in New Media and Society, ACM publications, PBS MediaShift, and she is an active member of AEJMC's Communication Technology division.
Self-Care Space: You-Call-It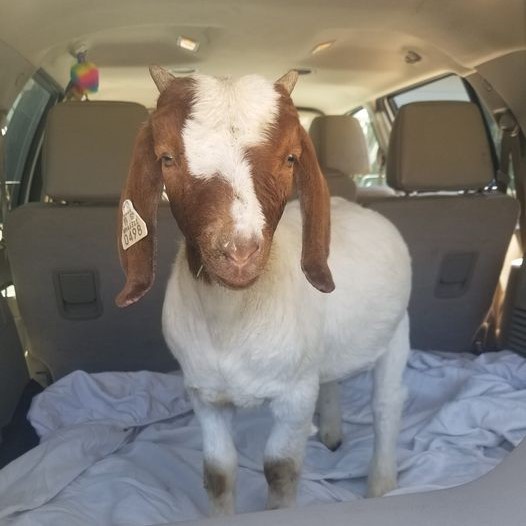 When: Thursday, Sept. 21, 3:45-4:45 p.m.

About this session: Leaders need self-care just as much as their teams do, and sometimes that comes in the form of fun. We're here for you with a variety of activities to break up the day, help you take a breath and soak up a bit of enjoyment — you've earned it!
Here are the activities you can select during this time:
- Goats! — Yes … GOATS! When can you go to a conference and take a break to pet baby goats?! Well, today is your lucky day! Take a minute to say hello to some of Minneapolis' finest baby goats.
- Massages — Relax, rejuvenate and recharge with local massage therapists for a 10 minute massage, compliments of RTDNA.
- Meditation — Join certified coach and meditation facilitator Nicholas Whitaker for 30 mins of thoughtfully crafted, guided meditation. Take a break from the business of the day and follow along to get back in touch with yourself, and your inner experience. These sessions are perfect for beginners and experts alike, particularly if you're "not good" at meditation. All are welcome and there will be time for Q&A after. (Two sessions: 3:45 - 4:10 and 4:20 - 4:45)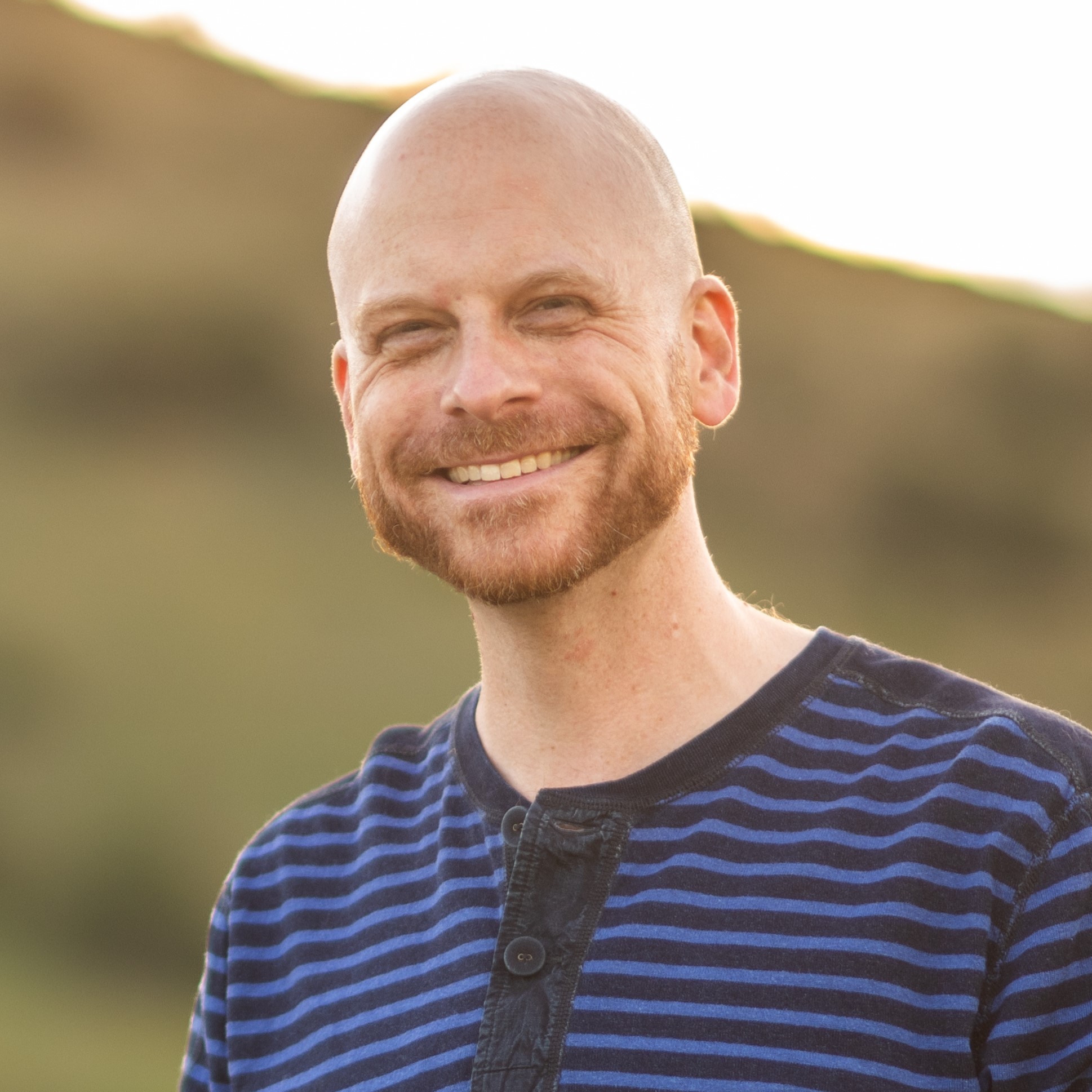 About the trainer: Nicholas Whitaker is on a trailblazing mission to revolutionize the workplace. With over 20 years of navigating the wild world of tech, media, and entrepreneurship, he's acquired a black belt in understanding the complexities of today's work environments. As a veteran of personal and professional challenges, Nicholas knows firsthand the need for mental well-being and community in the corporate jungle. So he dedicated himself to building a safe, supportive habitat for conscious business professionals to thrive. In addition to being a co-founder of the Changing Work Collective, Nicholas guides mid-career tech professionals toward fulfilling, balanced work-life integration. He hosts the "Needs Improvement Podcast," where captivating stories spark rousing discussions that challenge outdated business norms. Nicholas is a beacon for those navigating the twists and turns of modern workspaces and solopreneurship, with neurodiversity, mental health, and well-being as favorite focus areas. Through his visionary work, inspirational voice, and steadfast commitment to community, Nicholas embodies the spirit of unity, service, and support. He's pioneering a world where every professional feels empowered, understood, and able to bring their full, authentic selves to work.
---
How to Improve Trust in Elections Coverage
When: Thursday, Sept. 21, 5-6 p.m.
About this session: Get ready for the 2024 Elections! One year after releasing a groundbreaking research study on trust and local journalism, RTDNA has again partnered with Magid on a new study that asked local news audiences how a newsroom could provide trustworthy coverage of elections in 2024! Results of that study will be shared publicly for the first time during this session, and attendees can head back to their newsrooms with tools to better plan for 2024 (and beyond).
Trainers: Ellen Crooke, VP of News, TEGNA; Sean McLaughlin, SVP of Local News, Scripps; Sherri Jackson, Anchor, CBS 42, Birmingham, AL; Pat Maday, VP, Magid
---
Friday

The Color of Coverage: Changes in Journalism and Race Post-Floyd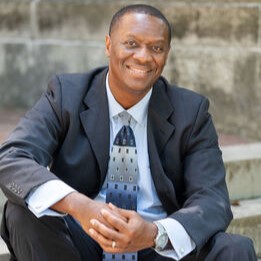 When: Friday, Sept. 22, 9:30-10:30 a.m.
About this session: The murder of George Floyd by Minneapolis Police officers was a turning point in American life. The news industry experienced this more intensely than most. Newsrooms have evaluated their coverage, their processes, their staffing, their recruiting and much more. But we still have a long way to go. What has changed? And where do we go from here?
About the trainer: Lanier Holt is an award-winning researcher, having earned top paper awards for both national conferences and journals. He is an award-winning teacher, having been named the discipline's Top Communications educator by the National Communication Association, and the runner-up for the nation's top Journalism educator by the Scripps-Howard Teacher of the Year, both in the same year. He has also earned the top teaching awards from both students and the administration at The Ohio State University. He was the inaugural J.P. Morgan Chase Faculty Fellow through the Office of Diversity & Inclusion for his outstanding service in mentoring students of color and women. Through the Holt Official Watch List (H.O.W.L.) program, which he founded, his students have gone on to many prestigious post-graduate programs, including law school at the University of Chicago, UCLA, the University of North Carolina and Notre Dame; the Fuqua Business School at Duke; the school of public affairs at Emory University, the Medill School of Journalism at Northwestern, and graduate school at Columbia University, the University of Southern California (USC), and a host of others.
Dr. Holt's research sits at the confluence of Journalism, media effects and social psychology. Using framing, social dominance and social identity theories, he investigates the underlying psychological mechanisms that operate when audiences are exposed to race-related news media and how it influences their opinions about Blacks. As a former journalist, with an M.A. in Journalism and a Ph.D. in Journalism and Mass Communication, the specific questions his research seeks to answer are: How does the relationship between racial and ethnic identity operate differently for Blacks than Whites, and how does that influence individuals' opinions about news stories on crime, healthcare, and their receptiveness to both racially-charged news stories (i.e., the Jena Six controversy) and racially-based social movements (e.g., Black Lives Matter)?
---
News Leadership: Developing a Culture of Excellence and Staff Retention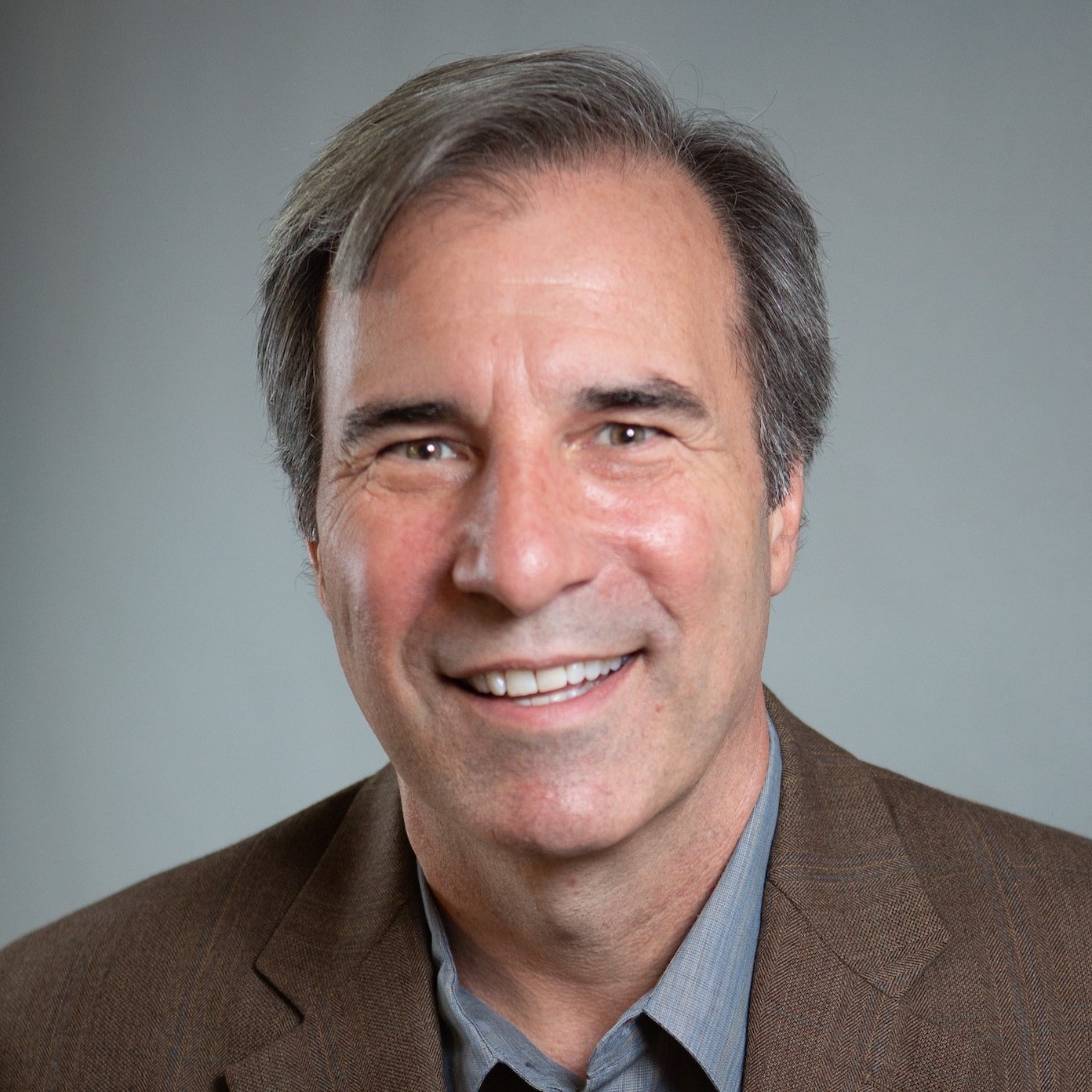 When: Friday, Sept. 22, 11 a.m. - 12:30 p.m.
About this session:Leading and managing a broadcast newsroom has never been harder and never more important. This session will dig deep into the core skills needed by news leaders today. This is not another "leadership workshop," it's a pragmatic, specific and shared experience discussion about what it takes to build a positive, inspirational culture that pushes staff to do their best work everyday, a place no one wants to leave and a reputation that leads people to our door (or at least doesn't turn them away!). We'll discuss specific systems for:
How to inspire new employees and set them up for success
How to develop the team you have and empower them to do their best work everyday.
How to re-inspire your veterans.
The No-asshole Rule and how to enforce it.
How to gain true staff ownership for your vision and strategy.
How to make feedback an on-going part of your culture.
How to know what's really happening under the hood of your newsroom.
How community-based inclusive journalism drives positive internal culture.
And whatever else is popping for you right in that moment.
You will leave inspired, and ready to take on the tough challenges and celebrate the big wins. Most important, you will be ready to shape the culture you need to obtain the staff and strategy you envision.
About the trainer: Kevin Benz is a veteran broadcast journalist and news director who started in broadcast news as a photographer in Austin, Houston and Raleigh, North Carolina. He and his teams have received national recognition from the Sigma Delta Chi awards, the National Edward R. Murrow awards, three National Walter Cronkite awards for excellence in Political Journalism and the DuPont-Columbia awards.

Kevin is former chairman of RTDNA and the Texas AP Broadcasters. He serves on the faculty of the Carole Kneeland Project for Responsible Journalism and as visiting faculty with the Poynter Institute. He is co-founder of the Southwest Broadcast Journalism conference. Today he coaches journalists in newsrooms around the country.
---
Primer: HEFAT Training: Journalist Safety in the Field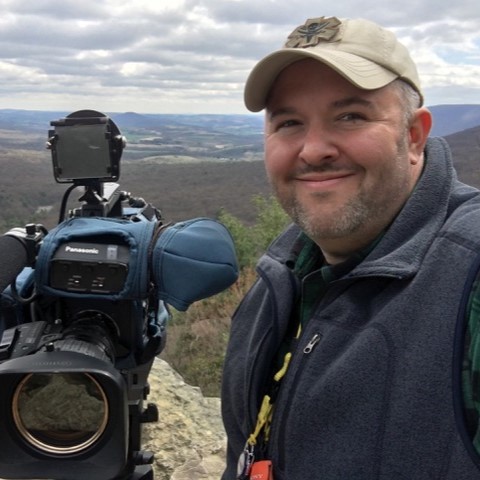 When: Friday, Sept. 22, 11 a.m. - 12:30 p.m.
About this session: Safety is a critical component of newsgathering - and not just in the field. Learn how to prepare your team and your newsroom for dangerous possibilities, how to assess and mitigate risk and create a better prepared newsroom team that knows exactly how to respond when the worst happens.
About the trainer: Chris Post is an Emmy Award winning photojournalist, as well as a media safety educator and security advocate, with a background of over 20 years in the emergency services sector. Chris has worked in positions ranging from Captain of the fire department at McMurdo Station in Antarctica, to EMT at a regional level, to disaster emergency response with FEMA.
Chris transitioned to the field of journalism in 2009 picking up the camera he always loved since learning analog photography in the 1980's. Chris is the 2020 recipient of the National Press Photographers Association's second highest award for his work on advancing journalist safety and security initiatives.
Chris's recent work includes the creation and delivery of a Domestic Hostile Environment first aid course for journalists, guest lecturing at multiple universities on media safety, chairing a national committee on press safety & security and participating in panel discussions related to domestic newsgathering in the United States.
---
What Your Newsroom Employees Aren't Telling You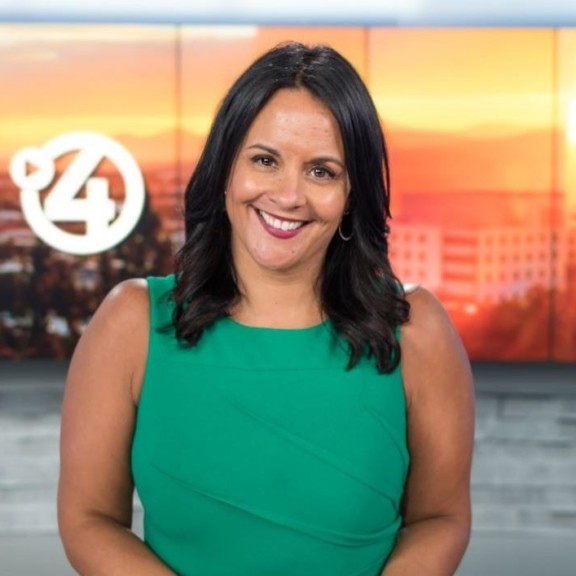 When: Friday, Sept. 22, 1:30- 3 p.m.
About this session: When people aren't interested in joining your team, or they're ready to hit the escape hatch, what aren't they telling you about their reasons? This session takes a long, hard look at what you may not know about your structure, your processes and your culture, and helps you better understand how to hear the unspoken hints you may be missing.
About the trainers: Melissa Luck is the Executive News Director of 4 News Now/KXLY in Spokane, Washington. Melissa has been a journalist for 25 years and has worked as a reporter, anchor and manager. She's a second-generation broadcast journalist and prides herself on advocating for journalists' rights and mentoring journalists through their career. Melissa has completed training through the Poynter Institute, Arnold Ventures and the NAB Broadcast Leadership Training program. She's married to a broadcaster and is the mom of two teenage sons. Melissa represents Region 1 on the Board of Directors for RTDNA.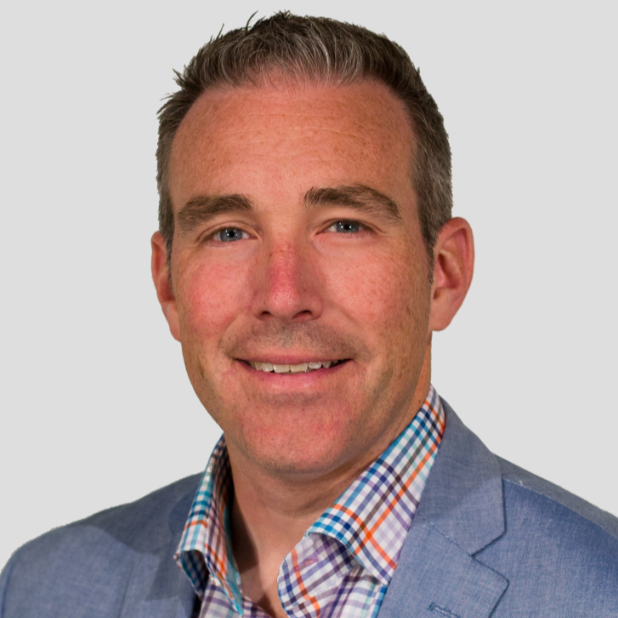 Since being named VP of News for Morgan Murphy Media in 2018, Colin Benedict has been helping local market teams develop strategies for audience growth in all six company markets. He is focused on market-leading coverage and unique storytelling across all platforms. The group is committed to continuous improvement and leading through journalism's changing times. Before this role, Benedict was news director at WISC for 11 years where the station was honored six national RTDNA Edward R. Murrow awards, including the top prize for overall excellence in 2016. He's also held various reporting, anchor and newsroom leadership roles over two decades in local news. He is a proud 2011 graduate of the 10-month, MBA-style Broadcast Leadership Training program from the National Association of Broadcasters Education Foundation. He lives outside of Madison, Wisconsin with his wife, two kids and a (often barking on video calls) dog.
---
All About AI: Creating Opportunity Around Change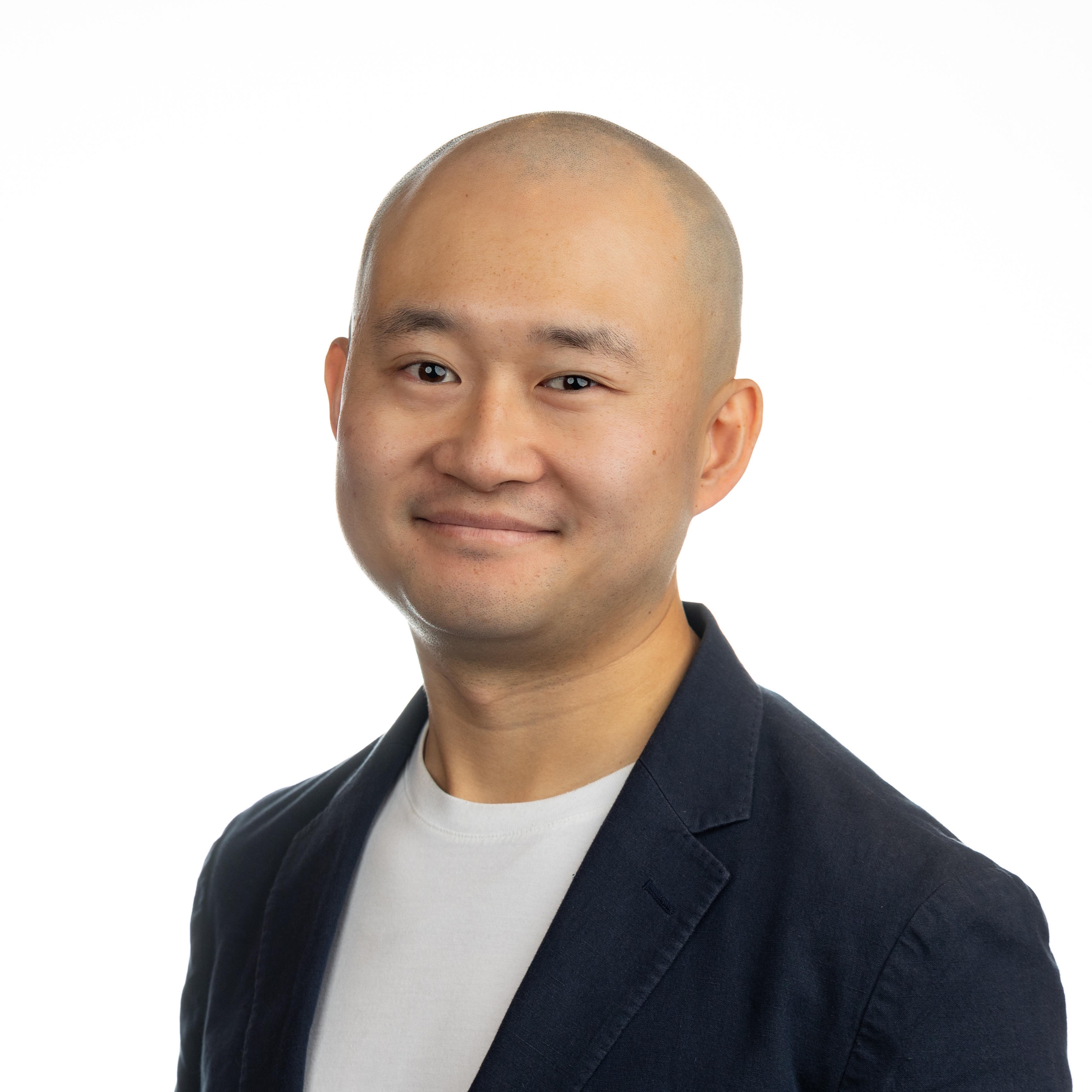 When: Friday, Sept. 22, 1:30- 3 p.m.
About this session: AI isn't coming, it's here. Newsrooms are scrambling to figure out what it means for their reporters, for their management teams and for their audience. While the possibilities can be overwhelming and - sometimes - scary, AI creates opportunities we couldn't have dreamt up just a few short years ago. Explore the best ways to harness technology in meaningful ways and lead as a change agent through adoption and embrace of the new technology, all without compromising journalistic integrity or ethics.
Trainer: Frank Bi is journalist, technologist, educator and nonprofit leader passionate about the intersection of media and technology. He is the Director of Tools & Technology at the Star Tribune. Frank is also the Senior Vice President of the Asian American Journalists Association. He lives in Minneapolis and New York City.