---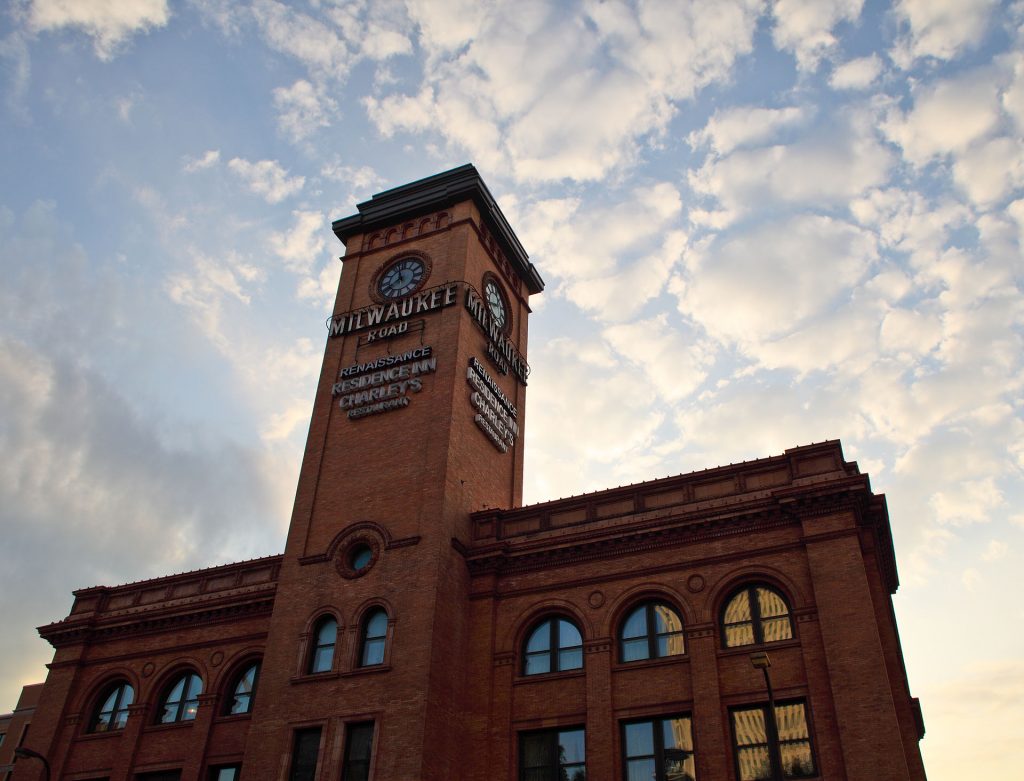 The Depot Minneapolis

225 3rd Avenue South
Minneapolis, MN 55401-2524
United States
$219/night + applicable state/local fees
Reserve Your Room Before Aug. 25
We're so excited to host RTDNA23 at The Depot Minneapolis, a historic venue in the heart of Minneapolis. The team at The Depot says it best: "The last train left in 1971, but The Depot still stands as a monument to romantic, adventurous rail days gone by. For nearly seven decades, family members and loved ones stood at the atrium of the Depot and waved to passengers boarding the trains of the Milwaukee Road line. A prosperous hub of business and personal travel, this was the place where ambition set forth, destinies converged, and hearts became one." Read more about the incredible history of the property!
---
Brit's Pub
RTDNA certainly knows how to get things started with our Opening Night Party sponsored by CNN Newsource. This year, we'll descend on Brit's Pub in pull force to enjoy drinks, a great vibe, some snacks and - wait for it - lawn bowling!
For over thirty years Brit's Pub has been Minneapolis's own little corner of the UK. The pub is known for nights by the fireplaces in the winter and lawn bowling on the rooftop deck in the summer - with a whole lot in between including legendary TV football (soccer!) and rugby events.
Sponsored by

---
Minnesota Twins vs. Los Angeles Angels
Take yourself out to the ball game and join 39 of your closest RTDNA friends at the Twins vs Angels game on Friday, Sept. 22 at 7:10 p.m.
Tickets can be purchased with your registration and will be provided when you check in at the start of the conference.